Welcome to Toronto Fan Expo 2015!
By Marriska Fernandes on September 4, 2015 | Leave a Comment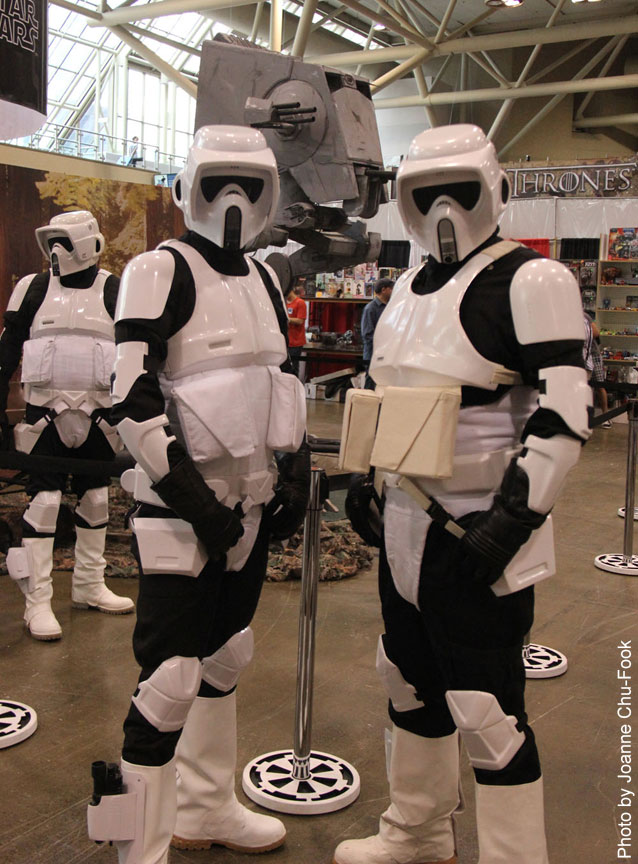 Welcome fans to Fan Expo! The end of summer is marked with Day One of Fan Expo which runs from September 3rd to the 6th at the Metro Toronto Convention Centre. If you are a fan of anything, it's likely to be represented here. We will be here all weekend bringing you updates and news from the place where calling someone a geek or a nerd is a compliment.
If you are a fan of superheroes and comic books, anime, video games, or toys, then this is the place to be.  You can be sure to find your favorite character in any shape and size. Just like Spaceballs, it's all about the merchandising. Pick a character or franchise and seek them out on a t-shirt, a shot glass, a key chain, and of course, in an action figure form – big or small.
This year the opening was much busier than previous years and as the day went by, the halls quickly filled up. There are artists from near and far featuring stunning artwork to hang on your wall. And of course, more comics than you can shake a Mjolnir at. From rare finds to graphic novels, there are so many comics to buy and read.
Opening the show with the first Q/A was Zach Galligan, who played Billy Peltzer in the movie Gremlins. He spoke of his past, of doing small plays here and there before he was discovered by someone while auditioning for a movie that he didn't get. The casting folks were so impressed with him that they said he should get an agent and start auditioning for more parts. In fact, they recommended him to three major agents by saying, "If you want to make a lot of money, hire this kid."
Zach answered all kinds of fan questions about his experience on set of the Gremlins films. He enjoys being recognized for being in a classic film, but doesn't think he is a pop culture icon anywhere near his lovable costar Gizmo. He also shared some details about the rumors of Gremlins returning for another late night snack.  There will be no remake, as the film is so near and dear to everyone involved, but there is talk of how to bring back the franchise while everyone is reminiscing about the past.
And that's what is so great about Fan Expo, being able to see everything you know and love available in one place. The passion of the fans is very evident in how many come dressed as their favorite character.
Fan Expo has something for every fan whether it be sci-fi, gaming, comics or horror. Celebrities such as Billy Dee Williams, Gillian Anderson, Mads Mikkelson, Rupert Grint, the Phelps Twins and many more are set to delight fans. Stay tuned for more Fan Expo coverage on Tribute.ca for all the latest news and stories as they happen throughout the weekend. ~Article and photos by Joanne Chu-Fook and Aaron Marcovitch
---
---
---
Similar Articles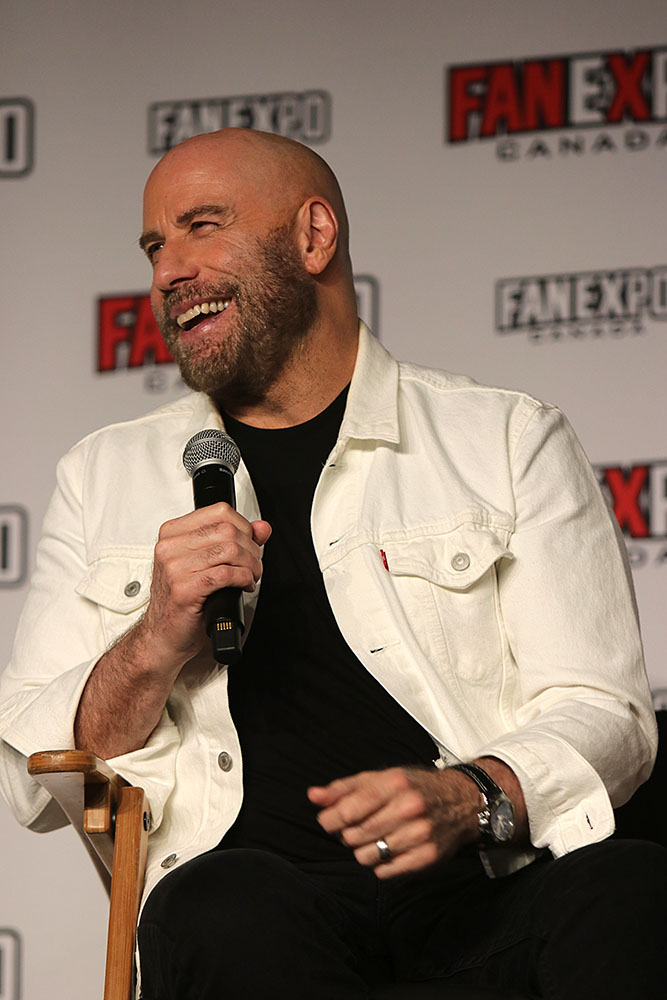 August 26, 2019 | Leave a Comment
Fan Expo Toronto came to a close on Day 4 with a flurry of Q&A panels to end off the convention including Pulp Fiction John Travolta and Twelfth Doctor Peter Capaldi.
---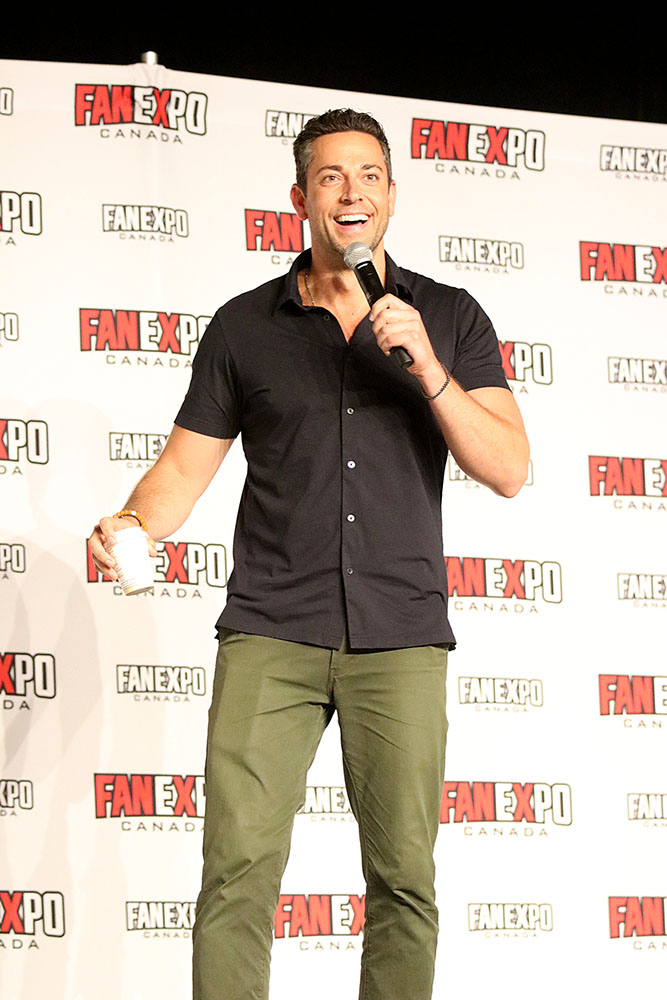 August 25, 2019 | Leave a Comment
The final Q&A panel that we covered on Saturday (Day 3) of Fan Expo Canada in Toronto was the hotly anticipated session with Shazam! and Chuck star Zachary Levi.
---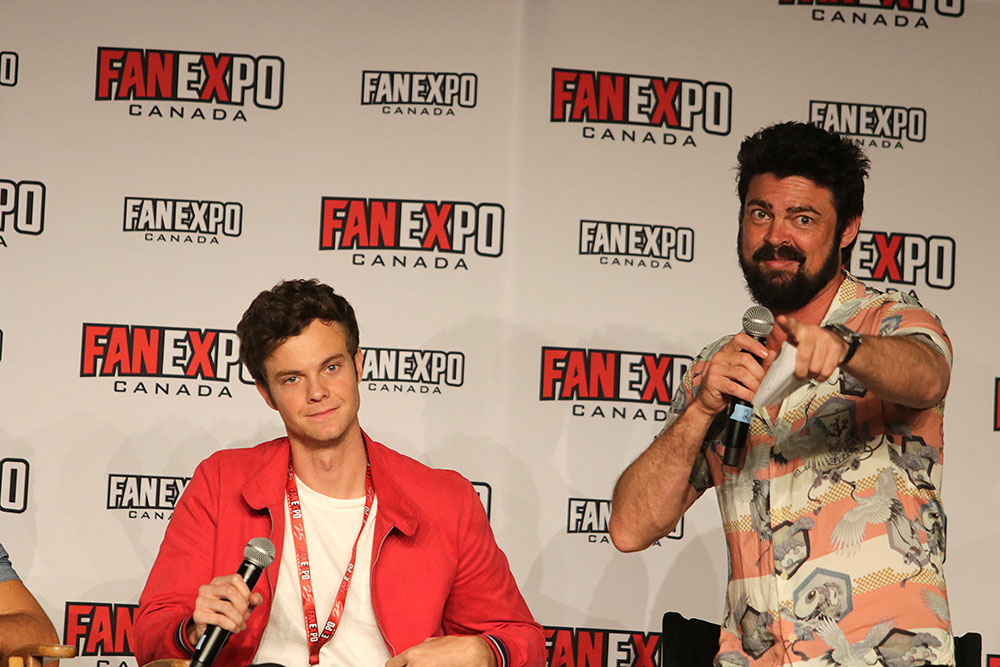 August 25, 2019 | Leave a Comment
One of the more hotly anticipated Q&A panels for this year's Fan Expo lived up to expectations with one of the more energetic and engaging rapport between stars and fans.
---