Fan Expo Canada 2021 a success with William Shatner & more!
By Tribute on October 24, 2021 | Leave a Comment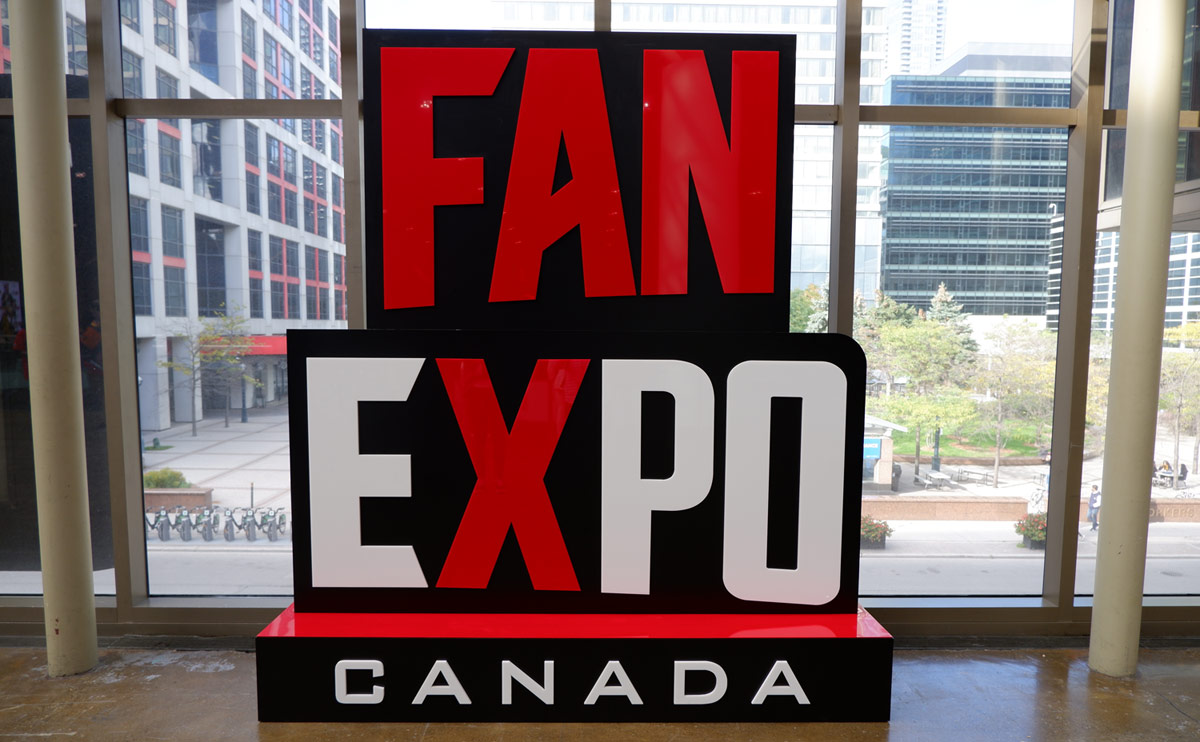 Fans of anime, comic books, gaming, sci-fi and superheroes celebrated when Fan Expo Canada announced that they would be go ahead with a smaller version of the usual event that occurs at the end of summer. Fan Expo Canada: Limited Edition faced challenges and a number of modifications but fans were eager to be reunited and adapted very well to the changes to be able to attend the event.
The three-day event was spread out between the two buildings of the Metro Toronto Convention Centre with the north hosting the celebrities and their panels and the south hosting a variety of vendors, with an artist alley. Panels were held in an open area allowing you to social distance but getting a good view of your favorite celebrity. Plexiglass was installed on the tables and in photo ops. Despite all this, fans had a great time and with the limited number of people, celebrities were able to spend a lot more time with fans than if it was full capacity.
The first big celebrity on opening day was James Marsters, whom most know as Spike from Buffy the Vampire Slayer. Not only did he delight everyone with his panel but he also put on a concert later that night at a ticketed event. He spoke highly of the series and said the show's theme was "Don't give up." He felt it was written at a time when adolescents were old enough to realize the world isn't perfect and adults don't necessarily know what they are talking about. He said he has an absolute blast meeting fans and feels that the secret of life is that if he makes people happy, he is a much happier person.
William Shatner, best known for playing Captain Kirk on the original Star Trek series, at 90 was recently the oldest person to go to space. He touched on his experiences growing up in Montreal and living in Toronto on Sherbourne Street. He described the experience traveling to space on Jeff Bezos' rocket as being so dark and black that he compared it to death, adding that none of the mystery of space was there.
Cousins Stephen Amell and Robbie Amell admitted that they were close growing up but later grew apart due to the seven-year age difference and only became close again when they were getting into acting. Both said they worked on Code 8 so that they could work together and Robbie revealed that Code 8: Part 2 is now being filmed in Toronto. Stephen touched on how sad he was that Arrow had ended and was looking forward to different projects when the pandemic hit. He is now on HBO's Heels. Robbie said that the second season of his hit Amazon Prime Video series Upload has completed filming and will air in February 2022.
Christopher Eccleston was a huge hit with the crowd. He spoke about his time playing the ninth doctor on the popular British series Doctor Who and why his run was so short due to his struggle with depression, which prompted members of the audience to tell him they admire the fact that he's so open about his mental health issues and relate to him because of their own personal health struggles. He talked about playing Malekith in Thor: The Dark World and received huge cheers from the crowd when he revealed that he's going to play Fagin in a new series titled Dodger, based on characters from the novel Oliver Twist by Charles Dickens.
One of the most entertaining panels was Adam Savage, whom most know from the show Mythbusters. His resumé is extensive, as he has worked as an animator, graphic designer, carpenter, projectionist, film developer, television presenter, set designer, toy designer and gallery owner and has been credited with various jobs on TV and movies. He said his family is very creative and this is where he got his talent from. He added that the one myth he wished he gotten a chance to do was the myth of using pumpkins for duck hunting. He wanted to built a camera inside a pumpkin to get the shots — but it never came to be.
Robert Patrick's resumé includes over 50 films and TV shows and he spoke about being an unknown when he was first cast in Terminator 2: Judgment Day. He admitted he wasn't the first choice to play T-1000, revealing that it was written for Billy Idol. He joked that Walk the Line, in which he played Ray Cash, was a great film but he could only remember one thing from that movie – Reese Witherspoon. He touched on doing TV when he realized how well television series were being written. His first TV role was playing John Doggett on The X-Files, which he had an absolute blast doing and he said that show had really helped shaped his career.
Katie Cassidy, best known for her role on Arrow, answered questions from the fans, including one about her father, David Cassidy. She admitted she's only seen two episodes of the series he was famous for, The Partridge Family, because she didn't like his long hair on it. She remembered that when she was nine years old he took her to Las Vegas, where he got her on a ride that consisted of leaping off a building, even though she was too short according to the ride's restrictions.
Despite all the modifications and restrictions, one thing that remained was excitement and thrill amongst the attendees and the celebrities alike. The fandom united, came together and made Fan Expo Canada: Limited Edition a resounding success. ~Photos and article by Joanne Chu-Fook with additional copy and photographs by Alexandra Heilbron
---
---
---
Similar Articles

October 21, 2021 | 1 Comment
Fan Expo Canada opens this weekend in Toronto, with a number of celebrity guest appearances from Trailer Park Boys, Justice League, Star Trek, and many more!
---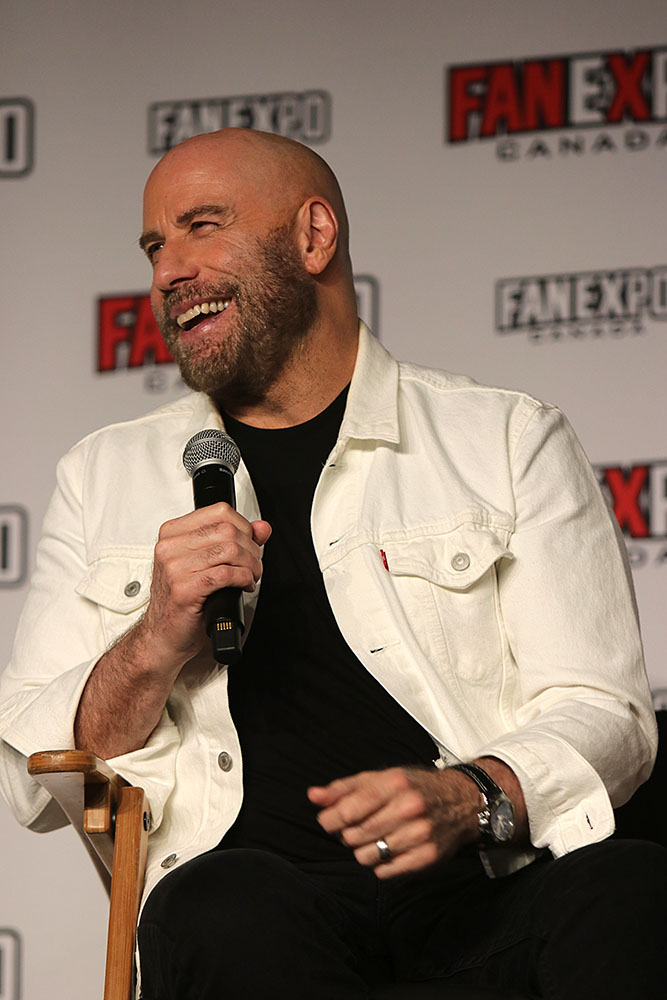 August 26, 2019 | Leave a Comment
Fan Expo Toronto came to a close on Day 4 with a flurry of Q&A panels to end off the convention including Pulp Fiction John Travolta and Twelfth Doctor Peter Capaldi.
---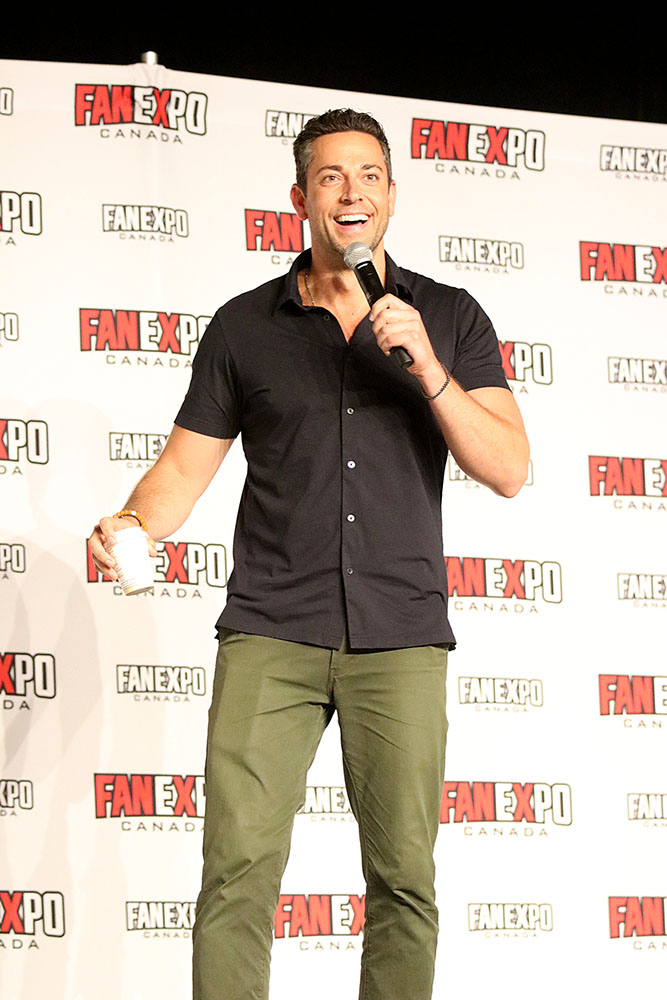 August 25, 2019 | Leave a Comment
The final Q&A panel that we covered on Saturday (Day 3) of Fan Expo Canada in Toronto was the hotly anticipated session with Shazam! and Chuck star Zachary Levi.
---