Fan Expo Canada day 4 filled with stars, fans and fun
By Tribute on September 1, 2014 | Leave a Comment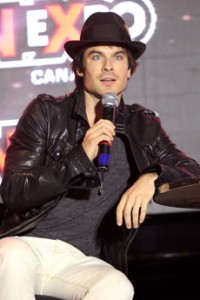 Some fans are content seeing the COSplay and wandering the floor of Fan Expo, maybe seeking an autograph or photo op. Others spend their time mostly in panels, listening to celebrities and other guests or maybe in an interactive or educational one, like learning about steampunk and Doctor Who. Today I found the North and South building buzzing with fan's excitement and most of it revolving around the North building room 105.
After a few minutes in the television series Bitten panel in south building, it was off to the packed The Walking Dead, the first of many great panels in room 105. Next up was Arrow's Stephen Amell full of stories and happy to answer fan questions, such as his workout routine (he recommends running). At 1:00 p.m. legend Richard Dreyfuss held a Q&A. If Star Trek is a favorite fandom of yours, then a demonstration on the Klingon prosthetics was perfect for you. Maybe you also attended the special ticket panel called The Two Captains with Patrick Stewart and proud Canadian William Shatner.
The fans came in droves for the Ian Somerhalder and Elijah Wood Q&A's, much to their surprise! Ian's foundation @IS_Foundation also had a booth at the convention on the North floor. He spoke about what he wants to achieve and what masses of people can accomplish, as well as his experience on Lost and The Vampire Diaries, which will start it's fifth season in the fall. Elijah Wood spoke about gaming and Lord of the Rings, showing he's a fan same as everyone else. I heard a few fans even saw him walking the floors of Fan Expo, not surprising, as he's a toy collector.
Steampunk has their presence in COSplay and numerous events, including today's tea duel and media panel. Steampunk has been integrated into many fandoms creating eye-catching COSplays and opening a bridge between fandoms. My Little Pony also had its COSplayers and a chance to meet cast members from the show at a panel.
As I was passing by the North Building vendor floor I heard an ice bucket challenge happening on stage, with cheering of fans echoing throughout North Building. The joy and spirit was strong with this year's Fan Expo, as I would guess was the Force.
Enjoy photos from the Sunday, August 31 Fan Expo Canada, held at the Metro Toronto Convention Center.
(Photos by Andrea Hodgins and Joanne Chu-Fook) ~Andrea Hodgins
---
---
---
Similar Articles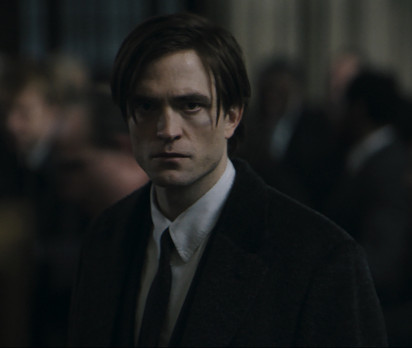 August 24, 2020 | 1 Comment
Here's your first look at Robert Pattison as Batman in the new film The Batman. The film also stars Zoë Kravitz, Paul Dano, Andy Serkis and Colin Farrell.
---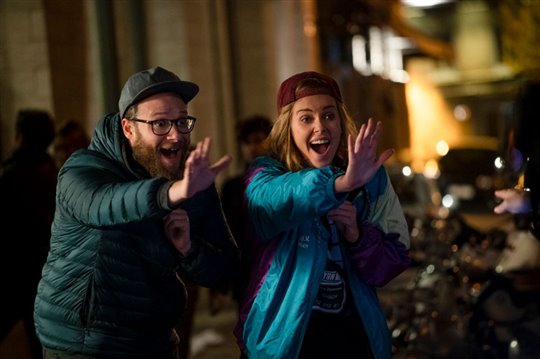 July 30, 2019 | 1 Comment
Seth Rogen stars alongside Charlize Theron in this hilarious rom-com about an unemployed journalist shooting for his dreams. Click to read the Blu-ray review!
---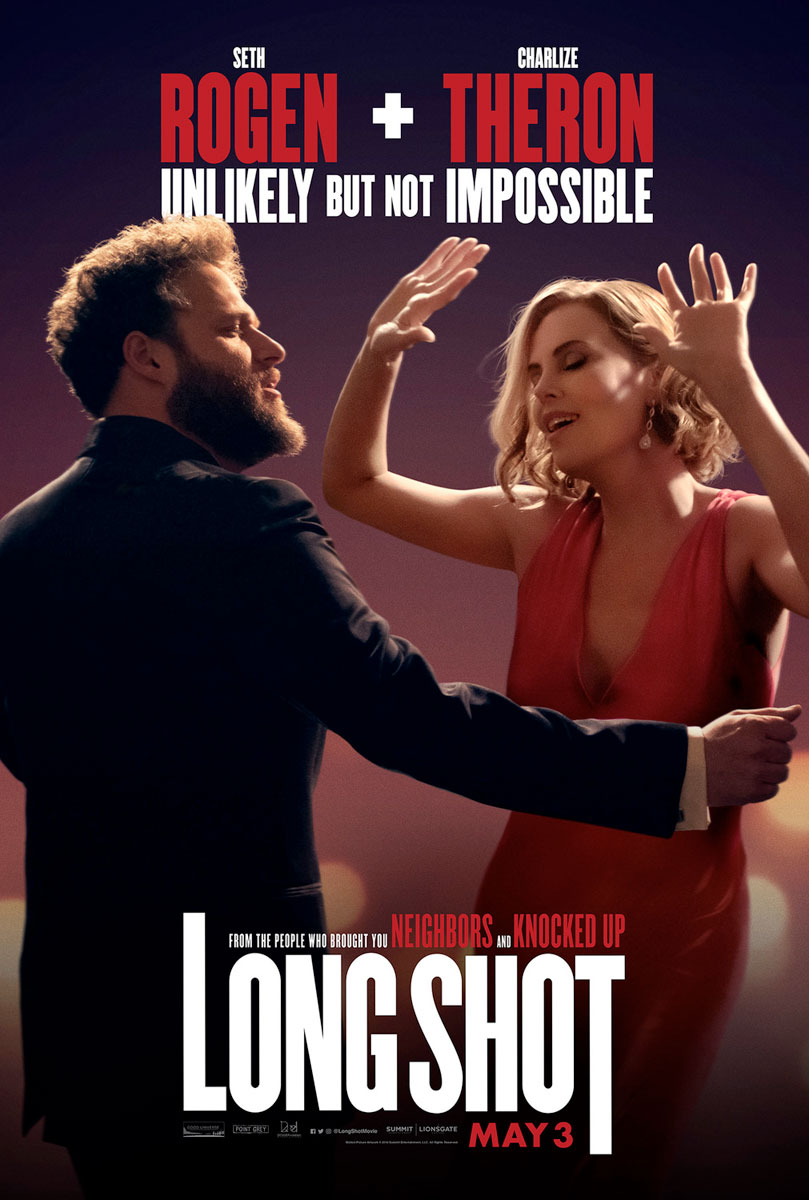 May 3, 2019 | 1 Comment
Long Shot, starring Charlize Theron and Seth Rogen, is a comedy that will appeal equally to male and female audiences, with nonstop laughs over two hours.
---