Fan Expo Day 3: Brendan Fraser and Saved by the Bell panels
By Tribute on August 24, 2019 | Leave a Comment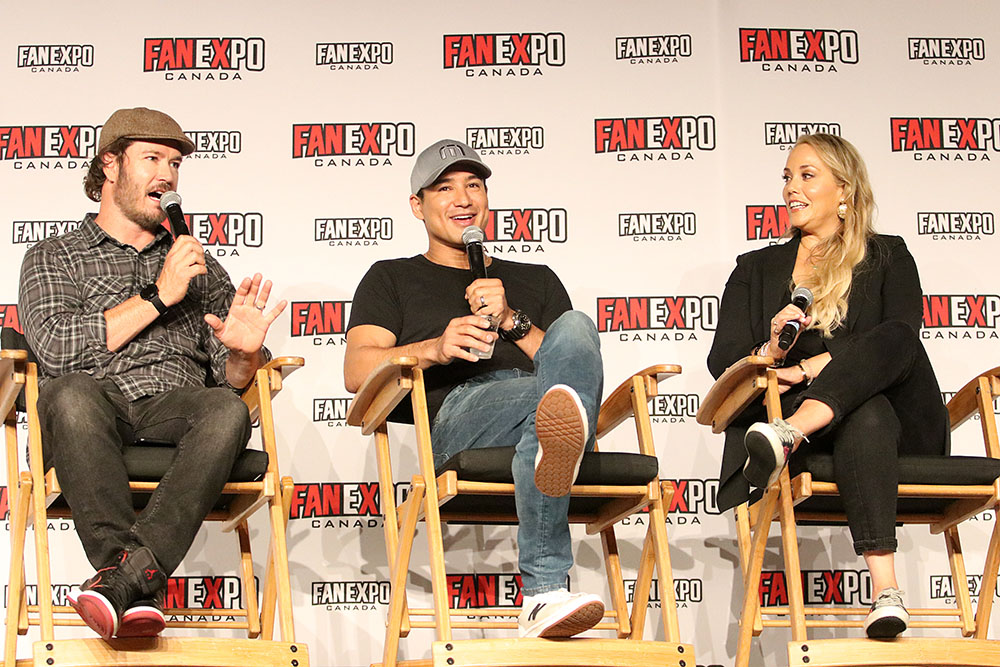 As expected with Saturdays at Fan Expo, it was a packed day full of events and attractions as more of the convention's guests started to roll in. The first major panels of the day belonged to Saved by the Bell alumni Mark-Paul Gosselaar, Elizabeth Berkley and Mario Lopez, which coincided with Star Trek: The Next Generation's Jonathan Frakes, both at 11:00 AM.
Following them, it was the highly anticipated appearance of Brendan Fraser at 12:00 PM that had us lining up. The star of classic hits such as The Mummy, George of the Jungle and Encino Man drew quite a crowd, as many longtime fans came out in droves to see the star in person and pick his brain a little.
The panel was moderated by Entertainment Tonight's digital reporter, Morgan Hoffman, who opened up panel by asking about Fraser's current project, titled Professionals, a TV series on which he stars alongside Tom Welling. Fraser had just returned from filming in South Africa to attend the convention. Following that, he was asked about his work on his last series, DC Universe's Doom Patrol, which came out on the streaming service this past spring.
Fraser spoke at length about the creative and collaborative process in creating the character he helps portray in the show. As Fraser only provides the voice for the character Cliff Steele, a.k.a. Robotman, he would often go over the best way to provide the voice with actor Riley Shanahan, who gave the physical performance underneath the costume.
From there, the audience was given the floor to ask the star various questions. As expected with an iconic star of his era, a majority of the questions he was asked dealt with his big hits, namely George of the Jungle and The Mummy. From working with the various animals, to questions about interest in returning to the franchise, Fraser emphatically gave quick and humorous answers with fun anecdotes and thoughts on them.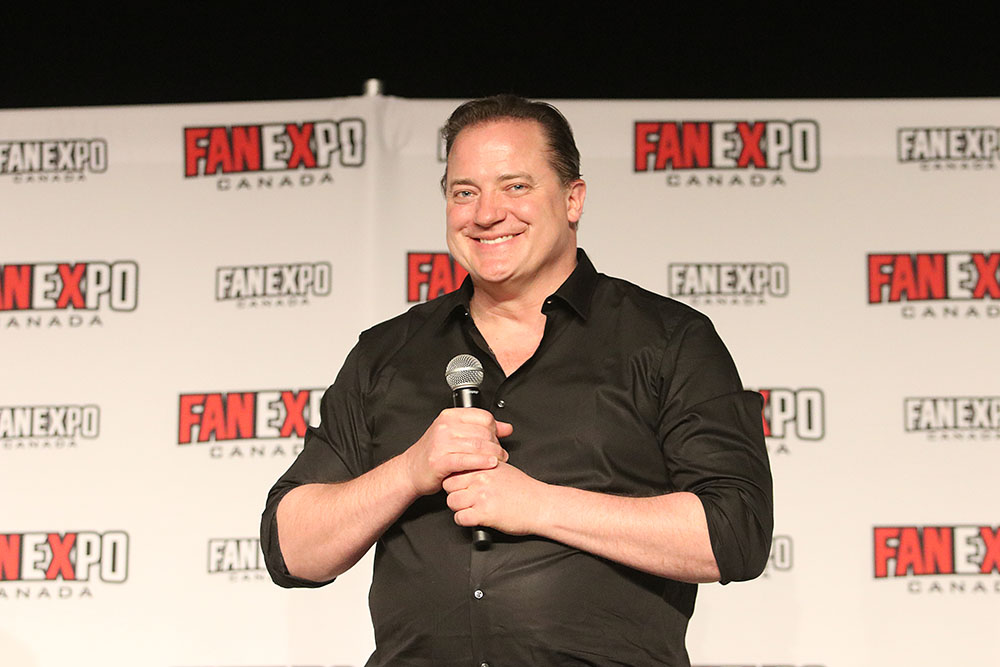 As a bonus, Fraser delivered on requests to perform George's jungle call, as well as reenact a popular scene from The Mummy in which he mocks the character of Beni, played by Kevin J. O'Connor, for being on the wrong side of the river. Fraser also talked at length about the joy of working with Mummy co-star Rachel Weisz, whom he called "genuine" and "extremely talented."
Surprisingly, he was asked about the film Looney Tunes: Back in Action, and what it was like working on that film. To Fraser's credit, he had immense fun with this question, taking jabs at Daffy Duck and saying he was quite the a**hole to work with, which brought out a big round of laughs from the audience. He also confirmed that he did perform the voice for the Tasmanian Devil in that film, and even gave a quick performance as the character.
The rest of the questions mostly revolved around his work with other big stars such as Shirley MacLaine in Mrs. Winterbourne, Christopher Walken in Blast from the Past, and Harrison Ford in Extraordinary Measures. It was his mention of Harrison Ford that brought out a fun story that he shared with the crowd, recalling how Ford had randomly called him up on a free day and asked if he was busy. Fraser said that he wasn't and so he was asked if he wanted to go flying on Ford's plane. To his delight, Fraser was all for it. During the flight, Ford turned to Fraser and told him he would be taking over, which prompted Fraser to think to himself, "I'm Chewbacca?" — which brought out uproarious laughs from the audience. Beyond Ford, Fraser was asked who else he would geek out over and he answered Sting.
The panel concluded with one final question from an aspiring young actress, to whom Fraser gave encouraging words.
The panel ended up running far shorter than most others at just over 40 minutes, but the audience had a great time with Fraser and his answers. He played the crowd perfectly and was a joy to watch.
With such a busy schedule ahead for Saturday the hall was quickly emptied for the next panel, which featured The Boys stars Karl Urban, Antony Starr, and Jack Quaid, which will be covered in a separate story. ~Paolo Maquiraya with photos by Joanne Chu-Fook
---
---
---
Similar Articles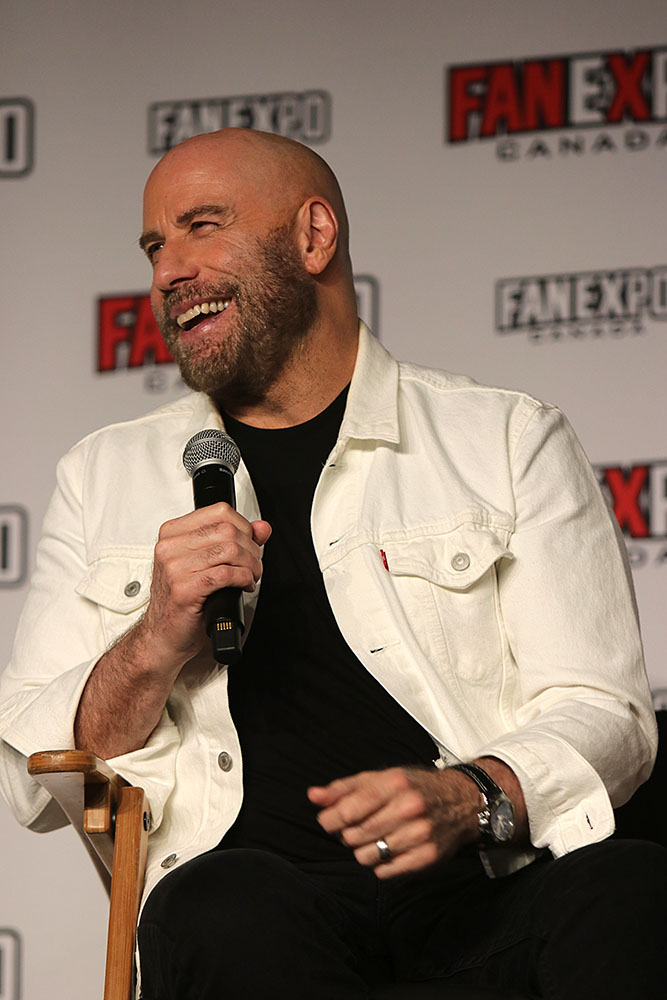 August 26, 2019 | Leave a Comment
Fan Expo Toronto came to a close on Day 4 with a flurry of Q&A panels to end off the convention including Pulp Fiction John Travolta and Twelfth Doctor Peter Capaldi.
---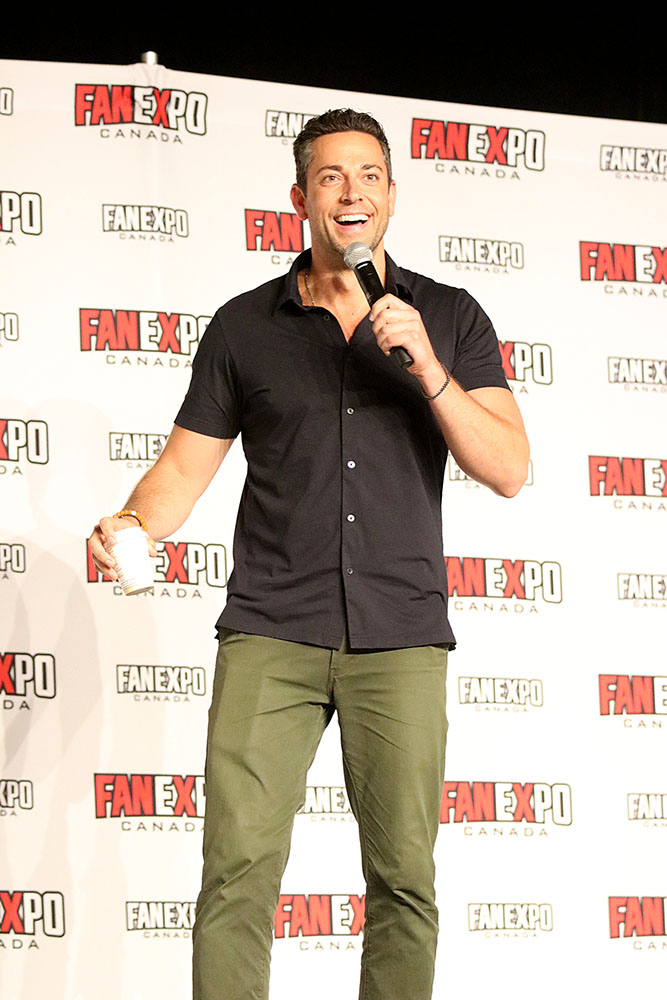 August 25, 2019 | Leave a Comment
The final Q&A panel that we covered on Saturday (Day 3) of Fan Expo Canada in Toronto was the hotly anticipated session with Shazam! and Chuck star Zachary Levi.
---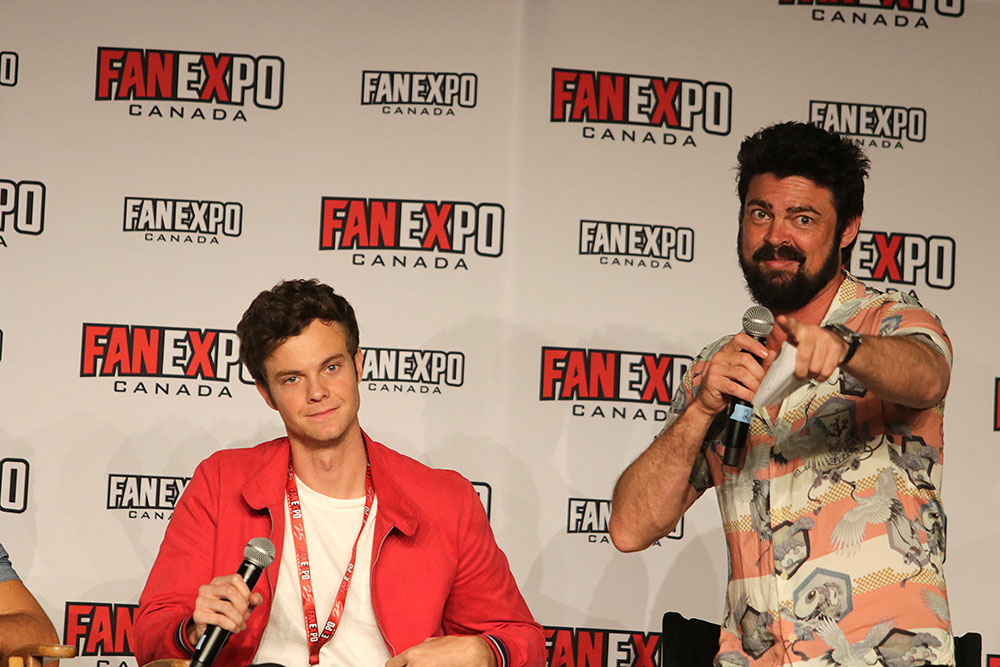 August 25, 2019 | Leave a Comment
One of the more hotly anticipated Q&A panels for this year's Fan Expo lived up to expectations with one of the more energetic and engaging rapport between stars and fans.
---