Fan Expo: Day Two Roundup with William Shatner and Jack Gleeson!
By Tribute on September 3, 2016 | 2 Comments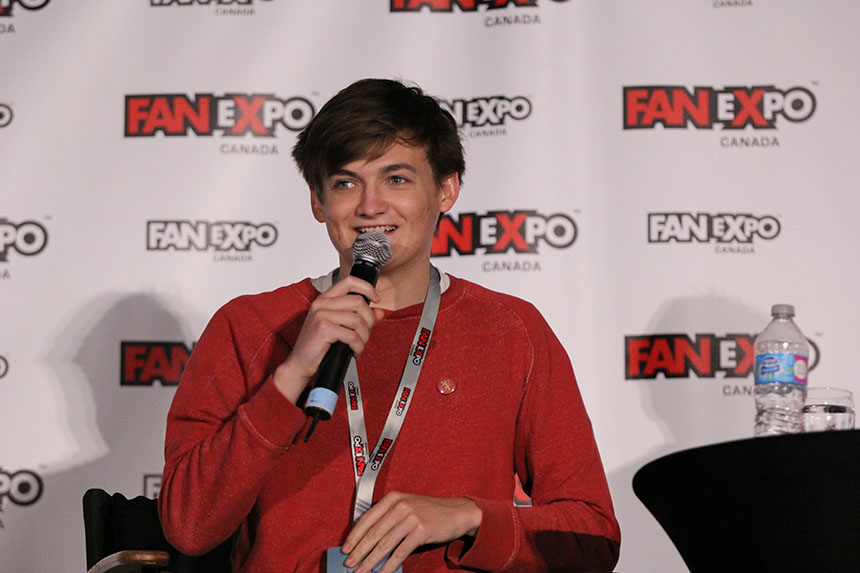 What a day! So many celebrities, so little time.
Our team members Yanis Khamsi and Natalia Makarski returned to Toronto's Fan Expo on Friday and covered the entire action-packed day.
Read on to see exclusive interviews, coverage, and photos of day two of Fan Expo — you won't believe what Kevin Conroy has to say about Donald Trump, which Pokémon GO team Veronica Taylor belongs to, and what Amazon Eve has to say about Caitlyn Jenner.
Kevin Conroy
The day began promptly at 9 a.m. when Batman voice actor Kevin Conroy sat down with us for a few moments. It was clear he was delighted to be at Fan Expo. "I'm a stage actor, and so I love to interact with the audience," he said.
He talked about Batman: The Killing Joke, a recently released Batman animated feature he starred in alongside Mark Hamill, and one he revealed he's very proud of.
The topic then turned to Republican presidential candidate Donald Trump, who publicly called himself Batman at the Iowa State Fair in 2015.
"That is shameful that he said that," Kevin said. "He is so the antithesis of Batman. Batman is a pure source of good, doing the most good you can for the most people the most amount of time without getting any recognition for it — he does it all anonymously! What does Trump do? He's got his name plastered all over buildings he hasn't anything to do with building. He didn't build any of those buildings — he licenses his name!"
He continued, "Batman sees himself as a servant for good. That is the other end of the spectrum for Donald Trump." He then joked Trump reminded him of Batman villain the Penguin, a "curmudgeonly fop."
Veronica Taylor & Erika Ervin
Next up was Veronica Taylor, best known for voicing Ash Ketchum on the first eight years of the Pokémon English dub. Being a part of the Pokémon pantheon, we had to ask if she plays Pokémon GO. "Not enough, I'm only on level 8 right now," she lamented, revealing she belongs to Team Valor.
Erika Evin, known to the world as Amazon Eve, also stopped by. While also stating she'd love to play She-Hulk, the transgender actress did not mince words when discussing Caitlyn Jenner, whom she called a "learner" of the trans movement, not a teacher.
"I think it was a big mistake for Caitlyn to do a reality show in the beginning stages of transition," she said. "That's a huge mistake… give it a couple years, Caitlyn, before you come out and do this 'Cardassian' reveal. I think you're just really jealous of Kim's (Kardashian) ass. Kim was getting a little too much attention, so you just had to come out and out-glam her."
Adam West & Burt Ward
The busy day continued as the original Batman and Robin — Adam West and Burt Ward — gave a panel to an adoring audience just before lunch. While Adam is best known for starring alongside Burt in the 1960s action series Batman, the legendary actor also had to answer a few questions about his role as mayor of Quahog on Family Guy. When asked about Family Guy's creator Seth MacFarlane, Adam called him a "genius."
Burt, on the other hand, shared some insane stories from the set of Batman, and one in particular found him in quite a risky situation. One day, Burt got into the batmobile to shoot a scene, but was surprised to find Adam's stunt double seated next to him. Apparently Burt's own stunt double was off getting coffee, because the director felt like he didn't look enough like Burt for the shot. The stunt turned out to be so dangerous that Burt nearly flew out of the car, and ended up with a broken hand. The crew said they'd take him to the hospital immediately… after getting the take, of course.
While Burt reminisced, Adam continued cracking jokes throughout the panel, teasing fans about his relationship with Catwoman (played by Julie Newmar). "Don't go there," he warned playfully. He then called Christian Bale his favorite Batman, "because he likes me," and thanked his fans by saying, "It's amazing that we've been around for what, 50 years, with Batman and Robin… I'm so rich!"
The duo concluded the panel by announcing that they will be starring in two full-length animated features as Batman and Robin, leaving fans in an uproar.
Christopher Lloyd
The next panel was hosted by none other than Doc Brown himself, Christopher Lloyd. "It's amazing how the Back to the Future trilogy just keeps rolling along, none of us had any idea that the film would be as popular as it is," he said.
The session started off on an interesting note when a fan dressed as Jesus Christ asked Christopher who he would go back in time to meet. "Abraham Lincoln," he replied, much to the disappointment of the wannabe Messiah. Christopher cited Lincoln's bravery and perseverance, "When people would come up to him with problems, he told them stories."
The topic then turned to acting, with Christopher revealing that he started acting as a way for him to avoid getting beaten up. "Putting on an act in a way… I like it," he said.
He finished off his time on stage by giving young actors some advice. "There's a tendency, after you've done your first take, to go to craft services and have a smoke," he said, explaining that if you do that as an actor you can lose focus, and therefore lose the character. "You've got to keep it focused until the whole sequence is over."
Jack Gleeson
Jack Gleeson, who plays the fiendish King Joffrey Baratheon in the mega hit series Game of Thrones, held a panel for his rabid fans later in the afternoon.
Despite playing a character people love to hate, in reality Jack is hilarious and surprisingly down to earth. Since starring GoT, he finished up his degree in philosophy and theology, and created a theater company with some friends.
As for which character he would play in the series if he wasn't Joffrey, he picked Hodor (as he obviously would not need to remember lines) and Varys (Conleth Hill), but not Ned Stark (Sean Bean) as he is "too boring."
Although he starred on Game of Thrones for three seasons, don't expect Jack to give you any spoilers — he didn't really keep up with the show, as he said it was awkward watching himself onscreen. But, at least he knows the show revolves around dragons and "maybe magic?"
Alex Kingston, Michelle Gomez and Jewel Staite
Alex Kingston, famous for playing River Song on Dr. Who, geeked out with fans at her panel. She discussed her career, the show, and answered several fan questions.
Another Dr. Who star, Michelle Gomez, sat down for a panel in the afternoon, where she spoke candidly to her fans about her craft, and also hinted that her character, Missy, will likely get her own TARDIS.
Canadian actress Jewel Staite followed, and discussed her varying roles on the sci-fi series Firefly, Serenity, and Stargate Atlantis.
William Shatner 
The indomitable William Shatner gave the final panel of the evening. He talked about his humble start as an actor in Toronto, when he lived near the old CBC building on Jarvis Street. He described Toronto in the '50s and early '60s as "the beginning of a burgeoning time where [it] had become the New York of Canada."
According to the legendary TV star, finding acting gigs in the city wasn't so easy — he revealed that he had to work at Orange Julius at one point. However, the job didn't last very long as he was fired for spilling a drink on a customer's lap. He described the experience as a "crowning moment where I realized I could do nothing else but be an actor."
During this moment of nostalgia, a member of the audience referred to Will as "Mr. Kirk," and he was not pleased. "That's a part I played!" he replied. ("Admiral Kirk" would have been the appropriate the title.)
The veteran actor then talked about his upcoming documentary The Truth is in the Stars, where he had the opportunity to talk to famed theoretical physicist Dr. Stephen Hawking. Will recalled that near the end of their interview, Dr. Hawking deviated from his planned responses and asked him an impromptu question: "What is your favorite episode of Star Trek?" Naturally, the audience was dying to know the answer. "The City on the Edge of Forever,'" Will revealed it was the episode in which Dr. Leonard McCoy (DeForest Kelley) travels back in time in order to change history. When asked why, he explained, "Everybody yearns to go back in time."
And as for Dr. Hawking's favorite episode? "Anything with black holes," Will said.
The panel ended with an environmentalist plea from the Star Trek alumnus. "The Canadian government needs to be reminded that Canada was in the forefront of [environmental change] not that long ago," Will implored the rapt audience. "You have a voice in stopping [climate change]." ~Yanis Khamsi and Natalia Makarski 
Check out our amazing Fan Expo gallery below! (Photography by Joanne Chu-Fook)
---
---
---
---
Similar Articles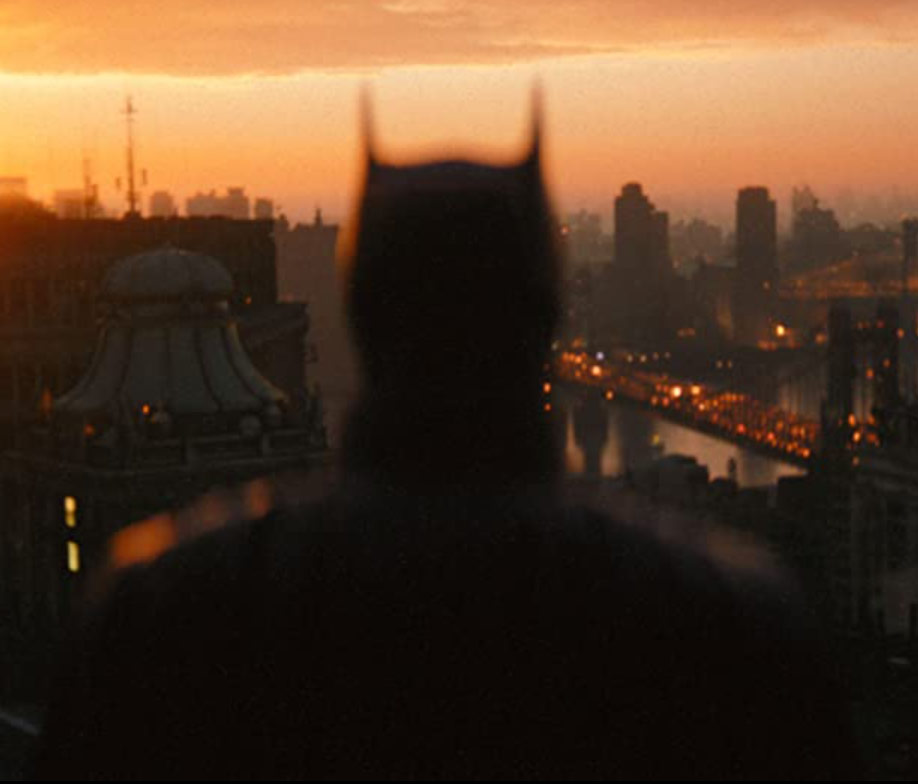 October 18, 2021 | Leave a Comment
The new trailer for The Batman showcases Robert Pattinson as Batman, Zoë Kravitz as Catwoman, Paul Dano as The Riddler, and Colin Farrell as The Penguin.
---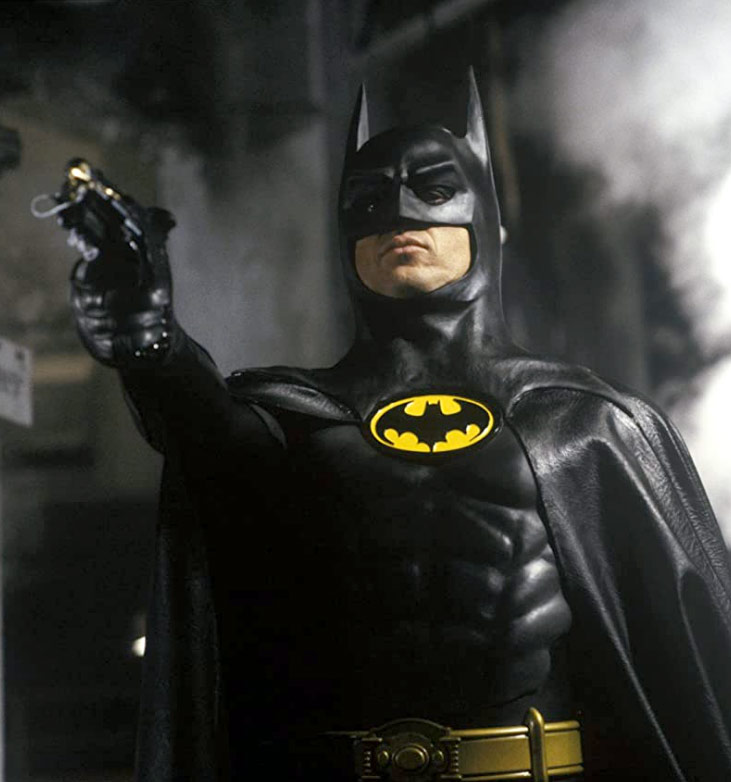 August 18, 2021 | 8 Comments
In a recent discussion about his Batman role in the upcoming Flash movie, Michael Keaton admitted he was initially confused about the character's return.
---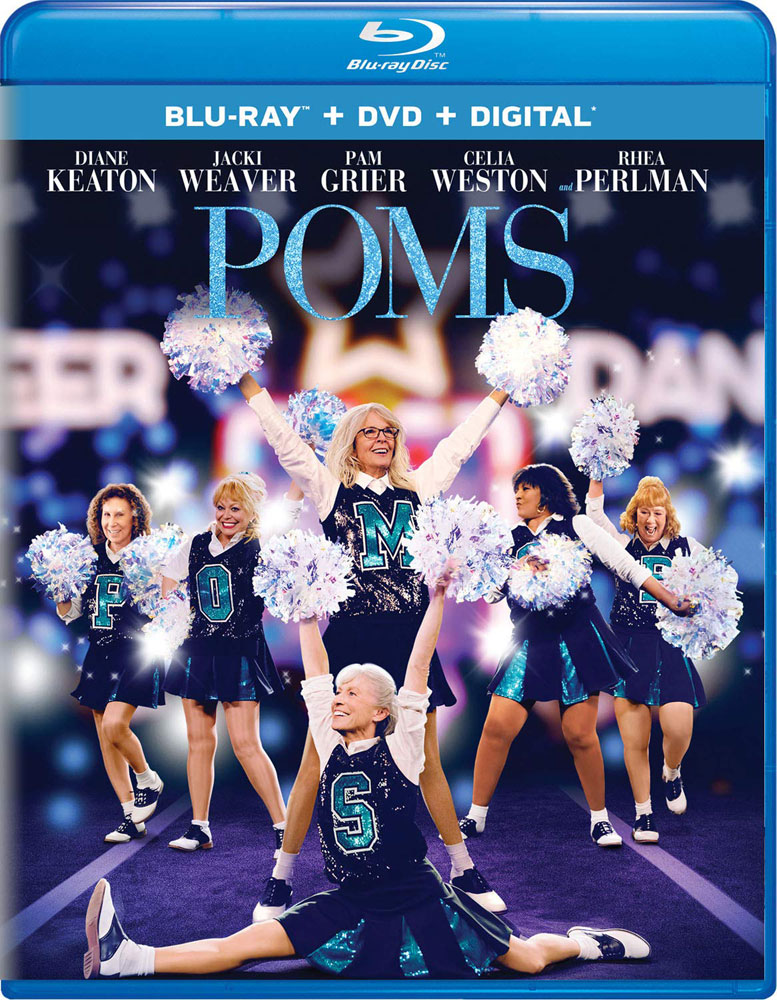 August 6, 2019 | Leave a Comment
This week there are plenty of movies coming out on DVD and Blu-ray, including the comedy Poms starring Diane Keaton and Pokémon: Detective Pikachu featuring the voice of Ryan Reynolds.
---