Fan Expo Sunday with Gillian Anderson, Walking Dead and Agent Carter
By Marriska Fernandes on September 7, 2015 | Leave a Comment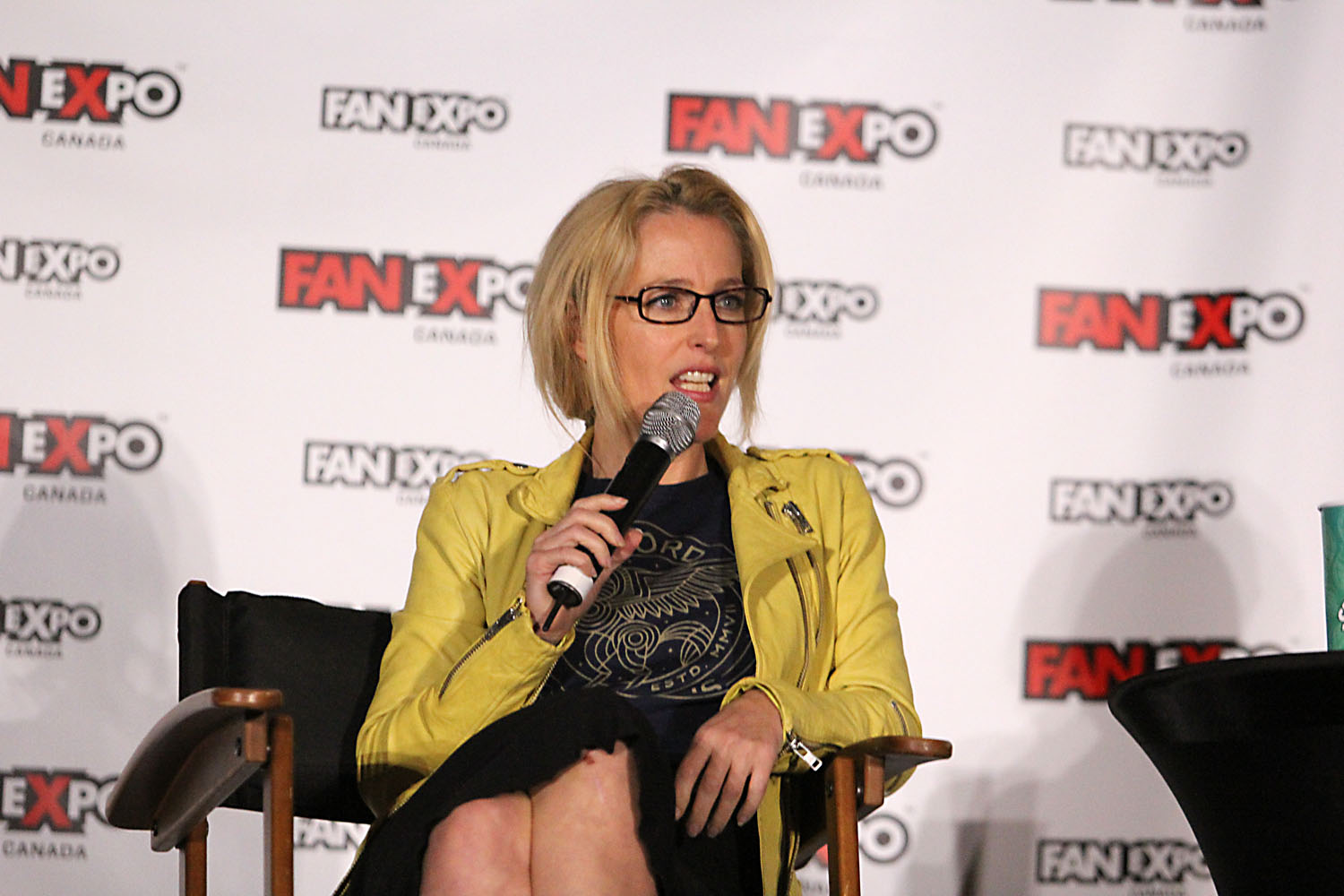 The final day of Fan Expo opened with the panel for The Walking Dead. In previous years this panel was packed an hour before the start time and it was no different this year. It was hard to find a seat in the jam packed room to see Norman Reedus (Daryl Dixon), Chandler Riggs (Carl Grimes) and Lennie James (Morgan Jones).
Norman, whose character Daryl was created for the show after the producers loved his audition for a different role, said that when he started the show, he didn't think it was going to be what it is today. He said Daryl is different now  – more dependable than he was in the first season. He added that he appreciates the love he gets from his fans.
Chandler, 16, was asked if he felt like yelling at his character Carl after reading any of the scripts. He replied that since he was 11 years old when he started the show, he understands Carl's motivation.
Lennie James joked that if he ever needed to know anything about the comics, he would ask Chandler and it became a running joke. He revealed that in the upcoming seasons there are more challenging scenes in more challenging locations.
Gillian Anderson, best known for her role as Agent Scully in  The X-Files, revealed that Chris Carter fought for her to get the role in the series. She mentioned that it felt pretty "cool" to play one of the first strong, independent female characters on television and, in essence, it paved the way for more strong female roles to be created.
She did admit that when she heard that The X-Files was coming back, she wasn't thrilled, because working on 24 episodes per year was a lot. However, with the show shortened to six episodes, it only took three months to film them. She confirmed they will be separate episodes and not a long story arc and hinted that we might find out the truth about Scully's abduction. Moving on to her new series, she said that the character from The Fall was written with her in mind. She spoke fondly of her co-star, Jamie Dornan, saying he was sweet, funny and has an amazing singing voice. Finally, she revealed that she's off to India in a few weeks to film the movie Viceroy's House.
Amy Acker, known best for her work on the TV show Angel and most recently Person of Interest, said her love for acting came from her drama teacher. She enjoys working on Person of Interest and doing all of the cool things that her character gets to do. She was also in the movie Much Ado About Nothing, which was filmed at Joss Whedon's house. She revealed that it came about when they would go over to Whedon's house for "Shakespeare Brunches." This year she appeared on several episodes of Suits, filmed in Canada, and said that although she loved working on the show, there are no plans for her character to come back.
Jenna Coleman greeted many Doctor Who fans throughout the weekend. She said she was proud to be part of a unique show and revealed that when she first auditioned for the part of Clara, she had to keep it secret. Answering a fan's question on what companion she would be, she said "Amy Pond" and revealed she loved the entire storyline of Amy and Rory with the Doctor. She appeared on one episode of Doctor Who prior to being announced as the companion. Steven Moffat, one of the show's writers and executive producers, had not thought of her as being the companion until after the episode was done. She feels that Clara has annoyed her way into the Doctor's life by asking him endless questions.
As the show progressed, she said that Clara changed into a strong, independent person. The funniest moment for her was when Peter Capaldi, who plays the Doctor, got lost in the power station during filming, then pressed a button that he thought opened a door and got drenched in his Doctor Who outfit by a shower used for people contaminated by uranium. Jenna said he reappeared drenched in his clothes and she still enjoys that image to this day.
Hayley Atwell, who played Agent Carter in the first Captain America movie and continues the role in her own TV Series, Agent Carter, was the final of Fan Expo's line of panels. The room was packed to the brim with fans anxious to ask her questions. Hayley said she came from a stage background, but when she read the script for the TV show, she loved it. She admitted that she isn't into superhero comics or movies and that she did not see the final scene of Peggy Carter aging in Captain America: The Winter Soldier. She said she hopes she ages as gracefully and joked that Agent Carter has nice hair. She feels that the Marvel movies continue to get darker and more psychological.
Hayley said that the first episode of Agent Carter focused on Peggy dealing with the loss of Steve Rogers and as the show progressed, so did Peggy in terms of building new relationships and moving forward with her life. Peggy has to be resourceful and spontaneous, which is what Hayley feels makes her relatable to fans. She revealed that future episodes will explore the background of Peggy Carter and how she came to be.
And that's a wrap on another amazing Fan Expo! Photos and article by Joanne Chu-Fook.
---
---
---
Similar Articles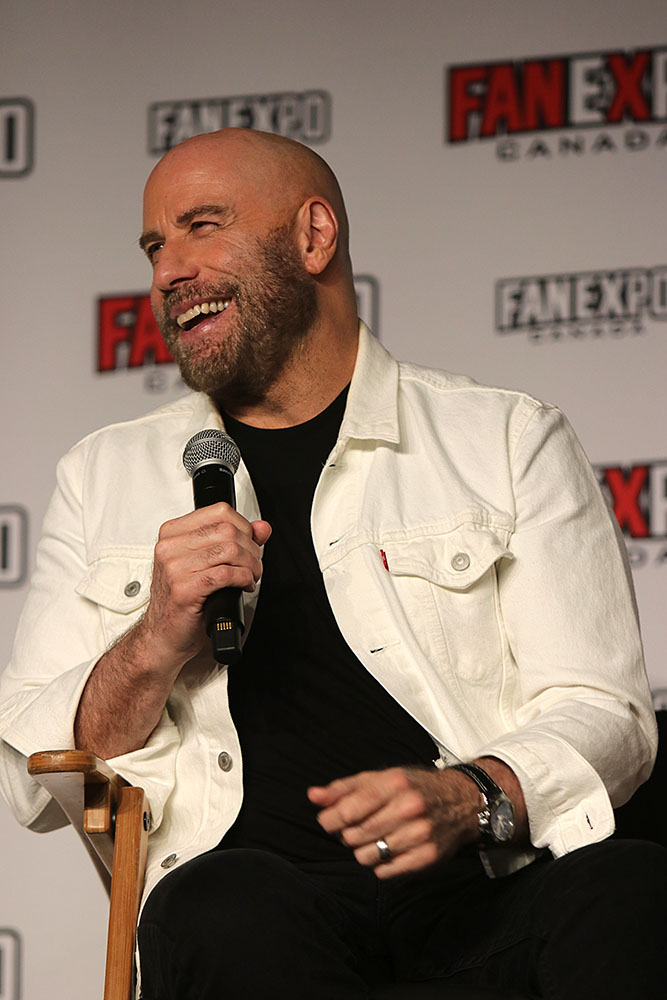 August 26, 2019 | Leave a Comment
Fan Expo Toronto came to a close on Day 4 with a flurry of Q&A panels to end off the convention including Pulp Fiction John Travolta and Twelfth Doctor Peter Capaldi.
---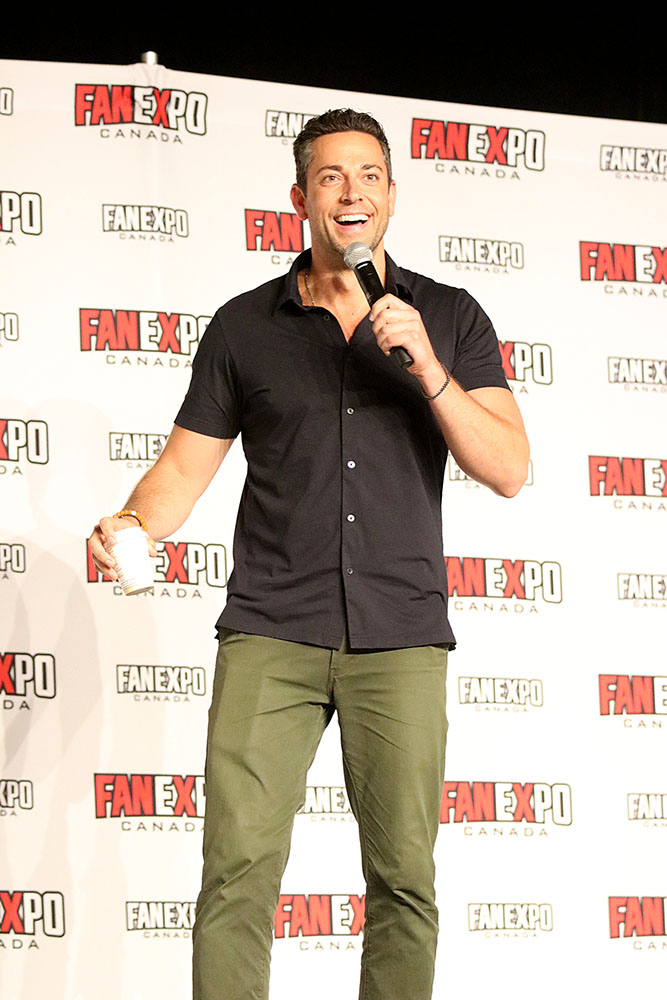 August 25, 2019 | Leave a Comment
The final Q&A panel that we covered on Saturday (Day 3) of Fan Expo Canada in Toronto was the hotly anticipated session with Shazam! and Chuck star Zachary Levi.
---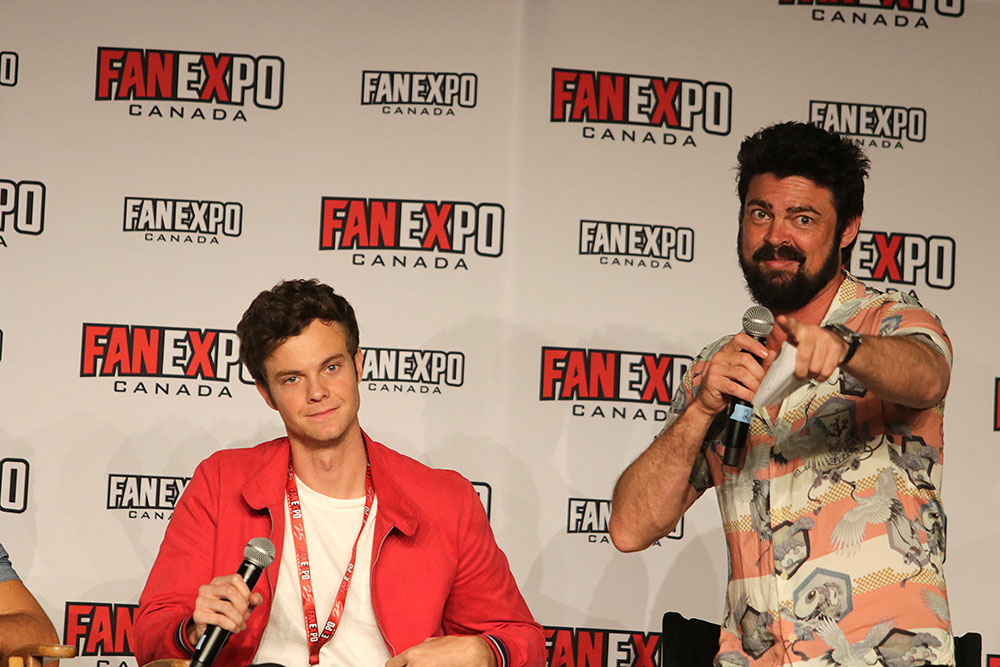 August 25, 2019 | Leave a Comment
One of the more hotly anticipated Q&A panels for this year's Fan Expo lived up to expectations with one of the more energetic and engaging rapport between stars and fans.
---