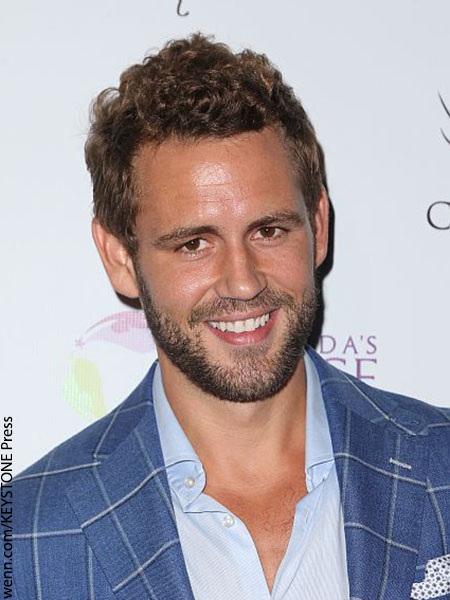 Nick Viall was just announced as the new Bachelor for the show's upcoming 21st season, and the choice has left fans confused.
As The Bachelor usually picks a fan-favorite from The Bachelorette, a lot of viewers were hoping that last season's fourth runner-up Luke Pell would be chosen.
Instead, they chose Nick, who was rejected twice and was the first runner-up on two different seasons of The Bachelorette. After crashing Kaitlyn Bristowe's season and slut-shaming Andi Dorfman, Nick was then labeled as one of the many jerks to come out of the reality series.
However, the show's host Chris Harrison told Good Morning America that he stands by this decision, as it "makes so much sense," and that he believes Nick deserves to be the new Bachelor.
"He has just become that perennial, second place guy who wants to find love and is as sincere, if not more sincere, than anybody about finding it," Chris explained. "It's about giving him his chance to find love. Who deserves it more than him?"
While some might think that Nick will be unsuccessful once again in finding love on television, Chris disagrees. "It has worked for him. The previous two times he was on The Bachelorette, he fell in love and he had his heart broken."
He adds, "So he is that guy that will go there."
What do you think of the show's decision? Let us know in the comments, and be sure to catch The Bachelor when it returns to TV in early 2017! ~ Natalia Makarski