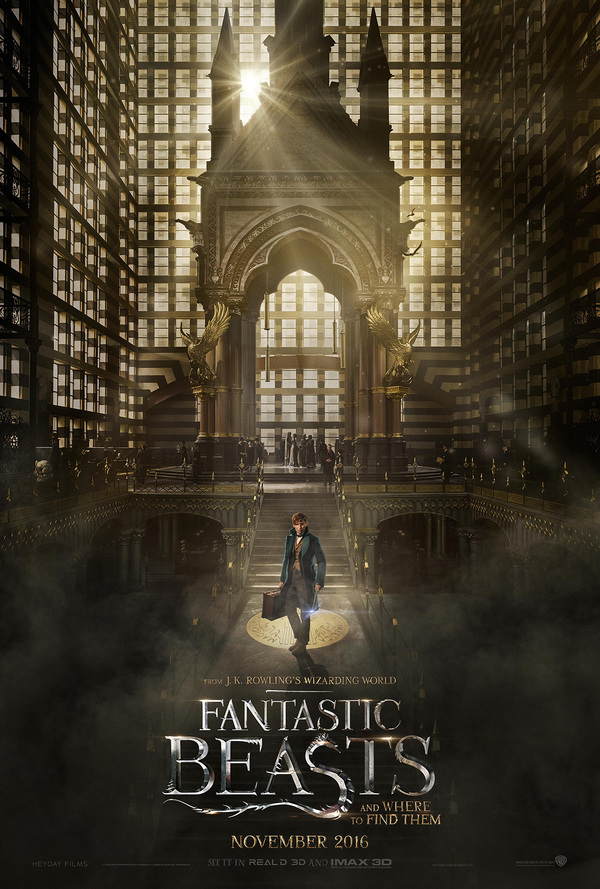 This must be a record — three months before the first one has even hit theaters, the Harry Potter spin-off Fantastic Beasts and Where to Find Them already has a sequel.
Warner Bros. confirmed yesterday that a second installment of the fantasy franchise is set for release on November 16, 2018. David Yates, director of last four Harry Potter films as well as Fantastic Beasts, will return to direct, with J.K. Rowling penning the script.
Fantastic Beasts follows famed magizoologist Newt Scamander (played by Oscar-winner Eddie Redmayne), a character mentioned only in passing in Rowling's Harry Potter novels, and tells a story set decades before the Boy Who Lived even existed.
According to Warner Bros., the second flick "moves deeper into an increasingly dark time for the wizarding world, where Newt and our other heroes have to decide on their allegiances."
In total, three Fantastic Beasts films are planned, with the last in the trilogy expected to come out in November 2020. Of Rowling's ever-expanding "Wizarding World," which includes the hit play Harry Potter and the Cursed Child, Warner Bros. said, "There is much more on the horizon."
In the meantime, the first Fantastic Beasts and Where to Find Them hits theaters around the world on November 18. ~Shelby Morton
Do you think Fantastic Beasts will do well enough to warrant a sequel, or are the studios getting a little ahead of themselves? Tell us in the comments below!