Fantastic Beasts: The Crimes of Grindelwald – Blu-ray review
By Tribute on March 12, 2019 | Leave a Comment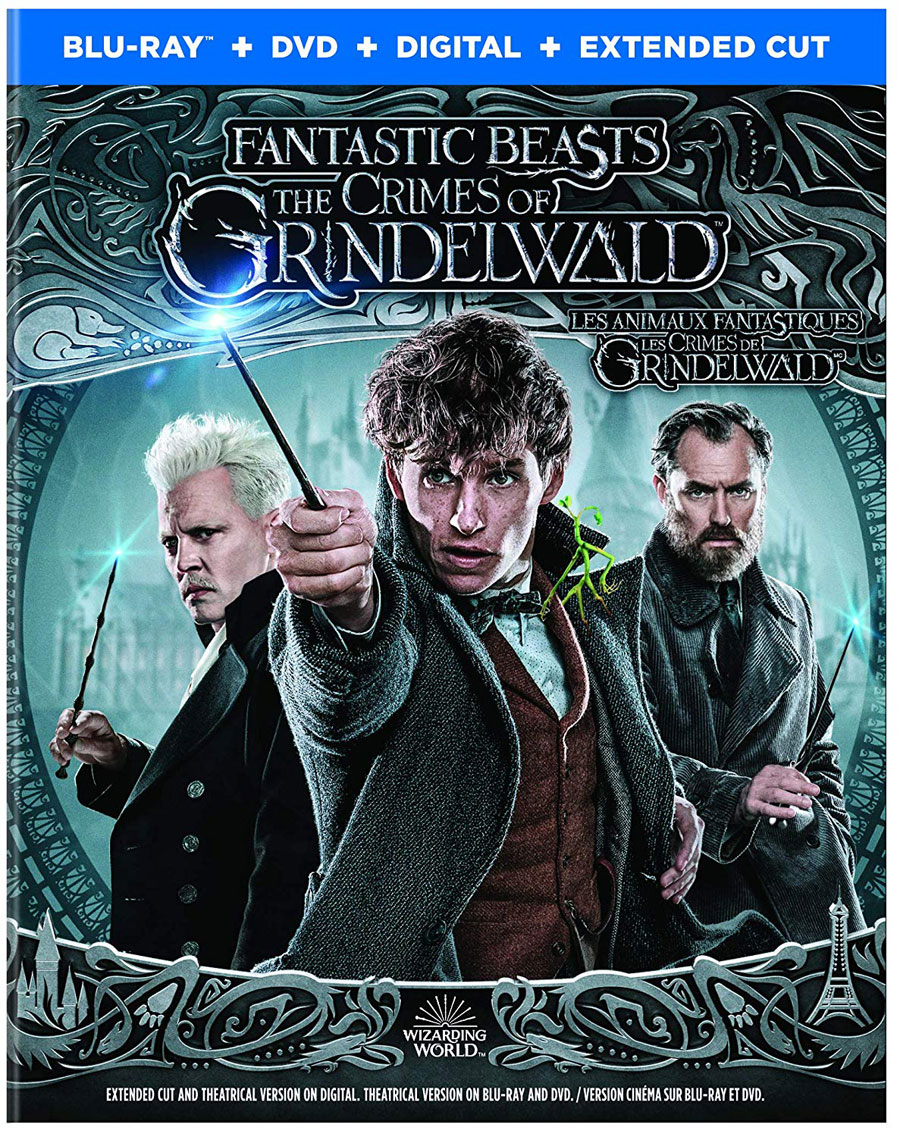 A sequel to 2016's Fantastic Beasts and Where to Find Them, The Crimes of Grindelwald continues the Wizarding World franchise started by author-turned-screenwriter J.K. Rowling.
Following his escape from prison, Grindelwald (Johnny Depp) heads for Paris in search of Credence Barebone (Ezra Miller), who may be the key to a prophecy. In response, Dumbledore (Jude Law) sends Newt (Eddie Redmayne) to Paris to locate and protect Credence from Grindelwald.
For the first time in this franchise, the Wizarding World has lost a bit of its magic with this second entry into the Fantastic Beasts series. The Crimes of Grindelwald is a film that has its moments, but otherwise, it nearly collapses under the weight of its ambitions to lay the foundation for future films.
Much of the problems come from Rowling's writing. Her sophomore screenwriting effort is a case example of an overburdened script lacking in focus or direction, and in need of heavy editing. While her previous effort in Fantastic Beasts and Where to Find Them was a decent enough film, its strength was that at its core it was a very straightforward story centered around Newt, with dangling threads for future storylines. With The Crimes of Grindelwald, the film attempts to keep Newt at the center with multiple storylines stemming from his periphery characters.
That approach fails, as often Newt feels less like a character and more like a plot device to keep whatever story this film has rolling. New characters are introduced with fairly limited impact on Newt, as they share little to no meaningful screentime, while old characters from the previous film are brought back in forced (quite literally) and inorganic ways. At times the film feels more interested in following Dumbledore, Grindelwald, or even Leta Lestrange (Zoë Kravitz). All told the film attempts to follow, and thus juggle, 10 characters and how their stories all relate to each other and it never quite succeeds.
Entire subplots wind up being nothing more than red herrings or go unresolved as they're laid out for resolution in future films. Additionally the film felt a little too concerned with connecting the dots and further serving as a bridge to the Harry Potter series. Many of these details come off as unnecessary retcons that do little other than to pay lip service for audiences that have grown up with the Wizarding World. Fan service can be a fun aspect to storied movie franchises such as this, but only when the film is telling a worthwhile story.
The film does have its bright spots. For as unfocused as the film is in who this movie wants to be about, the performances are all solid for what they are. The chemistry between Redmayne and Waterston is still there as Rowling continues to toy with the will-they-or-won't-they aspect of their relationship.
Controversy around the actor aside, Johnny Depp does add an intriguing element to his character. Charismatic with ideas, and seductive with his language, it's easy to see why Depp was cast as Grindelwald. He certainly is a far more interesting figure than Voldemort, but as for the titular crimes that he commits… they come off as relatively tame for a character billed as the greatest dark wizard before Voldemort.
As unfinished as many of the plot threads of this film are, there is still plenty of intrigue and interest in seeing them to their conclusion. Despite Rowling's inability to complete what should be a standalone film with this entry, the groundwork she has laid is still ambitious with its overall scope. Here's hoping that the underwhelming box office take for this film prompts Warner Bros. to hire a writing partner for Rowling to rein her in and keep things more tightly focused.
Overall, despite the flaws, there is enough to enjoy about this film if you're a Harry Potter/Wizarding World fan. This isn't a film that works on its own, but one that likely will be a better watch during a binge of the series once it's complete and in that greater scheme, that is fine. But those looking for a standalone experience won't find it here. ~Paolo Maquiraya
Special Features:
J.K. Rowling: A World Revealed – Rowling discusses her return to the Wizarding World and how she came to expand the world with the story of Grindelwald after concluding Harry's journey.
Wizards on screen, fans in real life – Fantastic Beasts star Ezra Miller is joined by Harry Potter alumnus Evanna Lynch (Luna Lovegood) as they discuss their fandom in relation to the franchise, while checking out several clips from The Crimes of Grindelwald.
Distinctly Dumbledore – Rowling and the production crew discuss the casting process for the iconic role and how it eventually went to Jude Law.
Unlocking Scene Secrets: The Return to Hogwarts – Cast and crew discuss the film's return to Hogwarts after seven years since the end of The Deathly Hallows: Part 2.
Unlocking Scene Secrets: Newt's Menagerie – Cast and crew discuss the home and living conditions of lead character Newt Scamander.
Unlocking Scene Secrets: Paris and Place Cachée – Cast and crew discuss the new setting of Paris for the film and how they went about creating it from scratch.
Unlocking Scene Secrets: Ministere des Affaires Magiques – Cast and crew discuss the design and look of France's version of the Ministry of Magic.
Unlocking Scene Secrets: Grindelwald's Escape and the Ring of Fire – Cast and crew discuss the film's opening and ending sequences involving the film's titular villain.
Deleted Scenes.
If you have seen Fantastic Beasts: The Crimes of Grindelwald and would like to rate/review it yourself, click here.
---
---
---
Similar Articles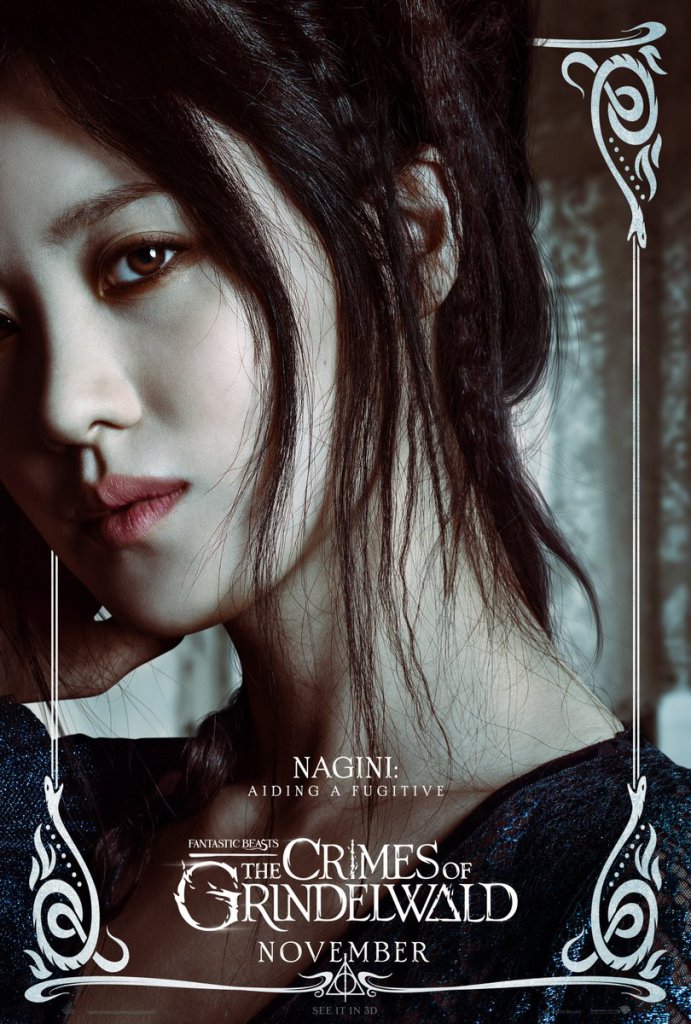 September 27, 2018 | 9 Comments
The new Fantastic Beasts: The Crimes of Grindelwald trailer reveals Voldemort's snake Nagini was once human, but some fans aren't happy with the casting choice.
---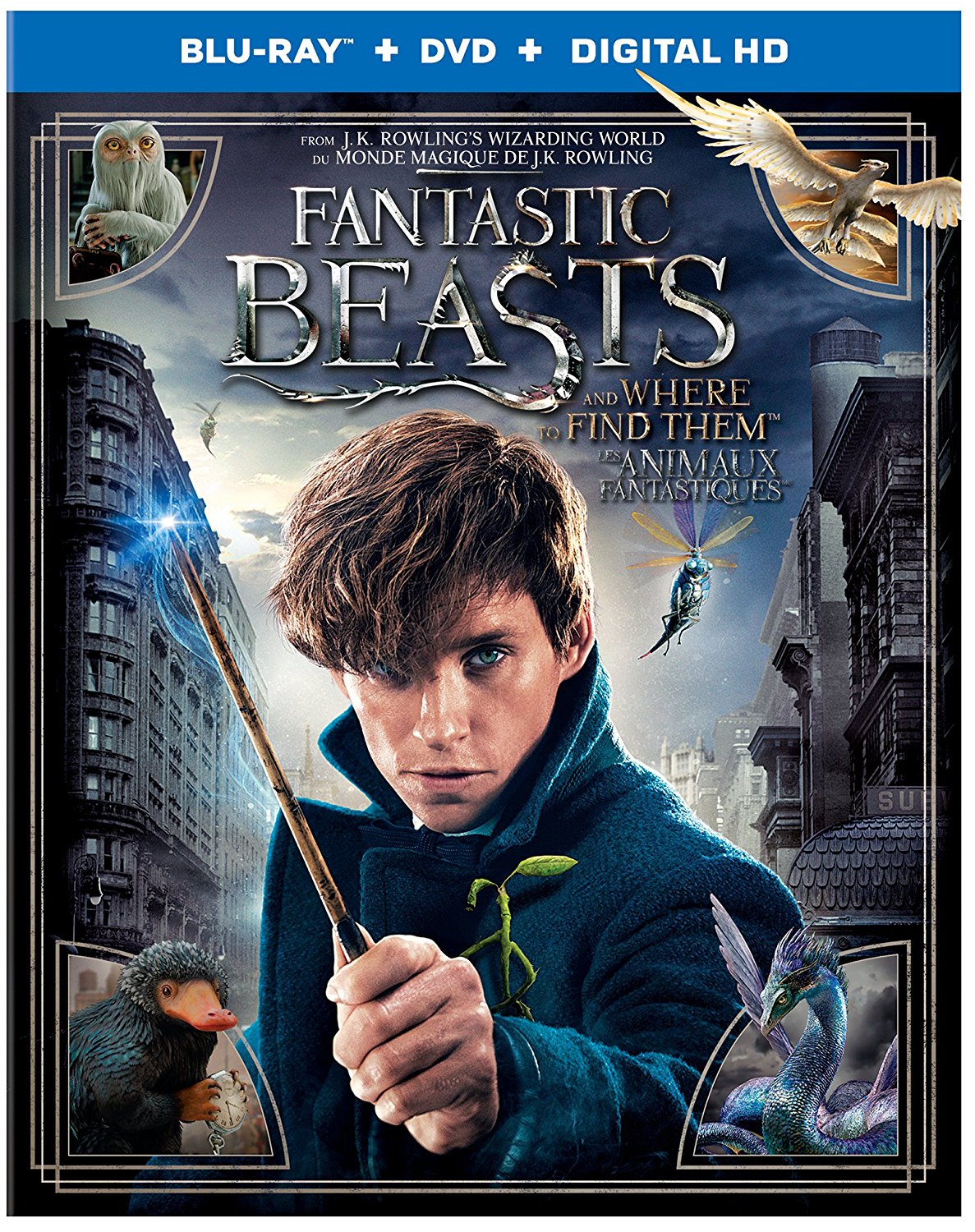 March 30, 2017 | Leave a Comment
Fantastic Beasts and Where to Find Them starring Eddie Redmayne is a wonderful return to the wizarding world of J.K. Rowling and is now available on DVD/Blu-ray.
---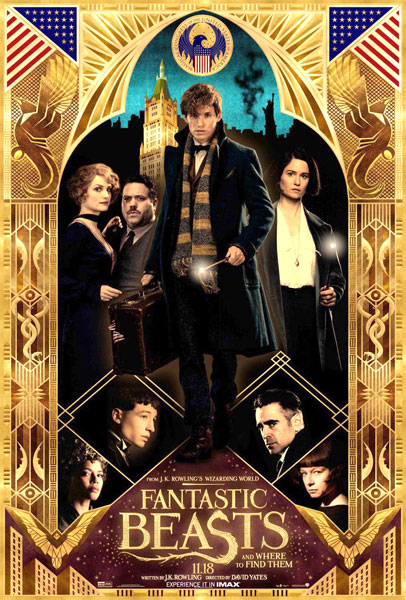 November 18, 2016 | 3 Comments
Our editors went to an advance screening of Fantastic Beasts and Where to Find Them starring Eddie Redmayne and got together to discuss what they thought of it!
---