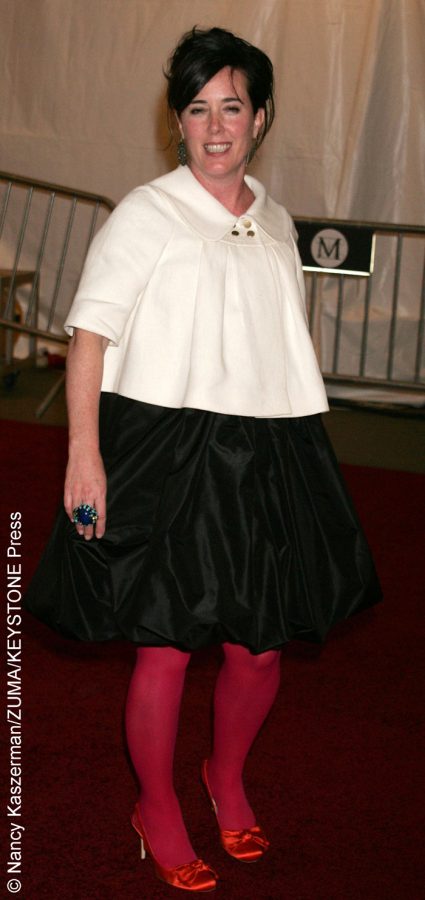 Renowned fashion designer Kate Spade has died at the age of 55 after an apparent suicide.
Spade's body was discovered by her housekeeper at her home on Park Avenue in Manhattan on Tuesday after she apparently hanged herself with a red scarf.
It's been reported that a suicide note was found at the scene by authorities, but due to privacy laws, the contents have not yet been released.
She was pronounced dead at the scene at 10:26 a.m.
Born Katherine Brosnahan in Kansas City in 1962, Spade attended Arizona State University, where she met her future business partner and husband, Andy Spade.
Andy Spade is the brother of comedian David Spade.
Kate and Andy have one child together, 13-year-old daughter Frances Beatrix Spade.
In the 1990s, Spade created a line of handbags that catapulted her into global fame. What began as a handbag retailer quickly turned into a lifestyle brand, complete with jewelry, stationery, eyewear and more.
Her company, Kate Spade New York, now has over 140 retail shops and outlet stores across the U.S. and more than 175 shops worldwide.
Last year, New York designer Coach, now known as Tapestry bought the Kate Spade company in a $2.4 billion deal. ~Caitlyn Clancey
This story is developing. Please check back for updates.
If you or someone you know is struggling or just needs to talk, in the U.S. call the National Suicide Prevention Hotline at 1-800-273-8255. In Canada, please call the toll free Canada Suicide Prevention Service at 1-833-456-4566.