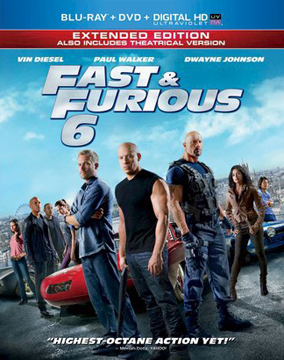 Amongst the innumerable franchises in cinema, the most successful are those who have established strong fan bases and managed to keep them interested, in addition to drawing newer crowds. There are those that have longstanding legacies through literature, such as the Harry Potter and Lord of the Rings franchises, and those that have been ingrained into the modern consciousness such as Star Wars and James Bond. However, rarely has an original film franchise been able to release six films over the span of 13 years and still retain credibility and profitability. The Fast & Furious franchise is one such anomaly, managing to drag audiences back time and time again.
The latest installment, the sixth in the highly successful racing franchise, begins with Dominic Toretto (Vin Diesel) and his team of highly skilled drivers in retirement following their successful heist in Fast Five. However, in their life of newfound luxury, they still have to make do with their title as fugitives. When U.S. Diplomatic Security Service agent Luke Hobbs (Dwayne Johnson) has to track down criminal mastermind Owen Shaw (Luke Evans), he asks Dom and his crew for help in exchange for full pardons. Dom is ultimately persuaded to help his cause when he discovers his presumed-dead girlfriend Letty Ortiz (Michelle Rodriguez) is Shaw's second-in-command.
The returning cast, including the recently deceased Paul Walker alongside Vin Diesel, Tyrese Gibson and Dwayne Johnson, has benefited from previous experience together, and newer cast members such as Gina Carano and Luke Evans fit seamlessly into the high octane action. The humor and drama is well balanced, allowing for the characters to move between moments of calm and strain without eliminating the thrills.
A key aspect of the franchise's success is director Justin Lin and writer Chris Morgan, who have been with the series since The Fast and the Furious: Tokyo Drift. Each new film may be seen as a new attempt to tie together the various stories of the saga ad hoc, but closer inspection reveals a measured approach. With the fourth, fifth and sixth movies operating as a trilogy, they have managed to find a chronology that references other films in the franchise, but is able to attract newer audiences.
The action is expected and fun and, similar to Fast Five, defies the laws of physics far too many times to count. When characters jump from between high-speed vehicles at will, the believability is drained from the experience. But even if there is a sense of redundancy in these extreme elements, Fast and Furious 6 is still a fun ride that manages to push the limits once again.
The DVD's special features provide a behind-the-scenes look at the difficulties of shooting in England and the off-camera chemistry of the ensemble cast, as well as a slew of deleted scenes. The Blu-ray offers an extended version of the film and several featurettes. Fast & Furious 6 is available on DVD and Blu-ray on Tuesday, December 10. Films releasing today (December 3) on DVD and Blu-ray include: The Wolverine, All the Boys Love Mandy Lane, The Mortal Instruments: City of Bones and The Smurfs 2. ~Raj-Kabir Birk