Fast & Furious changes gears with Hobbs & Shaw – movie review
By Tribute on August 1, 2019 | 1 Comment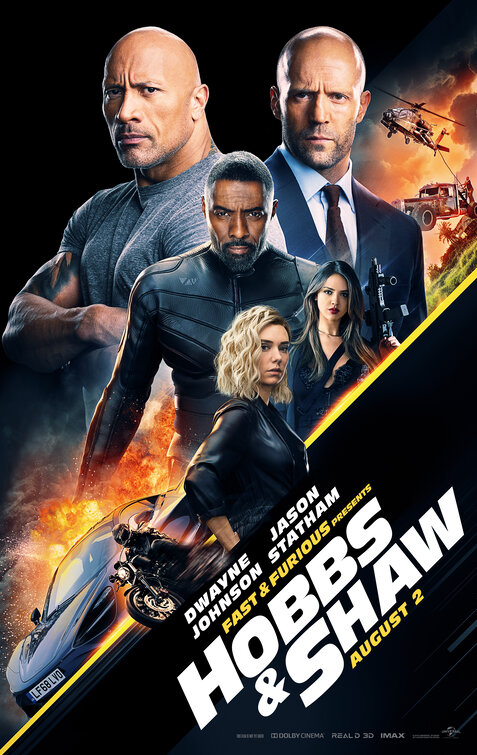 After 18 years and eight mainstream films, the Fast & Furious franchise continues to roll on and has unexpectedly become one of the biggest Hollywood franchises today. With this latest entry, Fast & Furious Presents: Hobbs & Shaw, the franchise introduces its first true spin-off feature film.
Focusing on the titular characters Luke Hobbs (Dwayne Johnson) and Deckard Shaw (Jason Statham), the film takes place after the events of 2017's The Fate of the Furious and sees both men back to working solo and tracking down the movements of a shadow organization.
Elsewhere, an MI6 operation to secure a deadly virus is in motion, led by Deckard's younger sister, Hattie Shaw (Vanessa Kirby). After successfully securing the virus, they are ambushed by the cybernetically enhanced soldier Brixton (Idris Elba), who kills Hattie's entire team, forcing her to go on the run with the virus injected into her.
Framed for her team's murder by Brixton, and the organization he works for, the CIA looks to intervene by recruiting both Hobbs and Shaw to track Hattie down, bring her in, and dispose of the virus before any other agency can get to her.
At this point in the franchise you know what you're getting with the Fast & Furious series. Insane, over-the-top action, tricked-out cars, nitro-fueled machismo, beautiful women, and at the core of it all a theme of family. The franchise knows its core principles and rarely strays away from them, instead looking for new avenues to explore them in.
From its humble beginnings as a Point Break clone meets street racing, to its jump as a heist film in Fast Five, to entering the world of counterterrorism and espionage in the last three entries, the franchise has taken on some unexpected turns and with Hobbs & Shaw, the series delves into the realm of sci-fi with its heavy emphasis on technology.
The film doesn't divert greatly from the more recent entries in the series, but it does take it up a gear or two with the level of technology present, and the monolithic organization operating from the shadows. To say the series has come a long way from antagonists being simple street gangs to a near omnipotent organization is an understatement, and yet the jump never feels jarring.
With huge personalities like Dwayne Johnson and Jason Statham leading the way, it only seems fitting. Having had their characters' backgrounds established in previous films, we know that both men are more than capable of taking on larger threats and so the need to suspend disbelief with this film isn't as great. Instead, we get a greater focus on their characterization and relationship, with much of the film playing up their banter and rivalry.
Their back-and-forth banter essentially turns this film into a pseudo buddy cop movie as the two work their way through a horde of mercenaries and rogue operatives throughout the film.
Director David Leitch works his magic with some thrilling action set pieces. His experiences on the John Wick series, Deadpool 2, and Atomic Blonde are on full display here as he makes creative use of his three leads and offers a buffet of visually stunning set pieces throughout the film.
From the simple task of emphasizing Johnson's physique and strength, to using the more nimble and quick Shaw siblings, to jaw-dropping insane/ridiculous (depending on your taste) chase sequences, there's never a dull moment in the film where things feel repetitive or tired. Is a lot of it silly? Yes, without a doubt, but that's the fun of this film.
Obviously tastes are always going to be subjective, and those thinking that this series has strayed too far off its origins will likely lose interest. And as much as this film is a spin-off of the main series, it also has aspirations of becoming a franchise unto itself with tons of sequel bait seeded throughout. Characters are introduced with only minimal importance to the overall plot, and the film's big bad Brixton is only a front for an even bigger bad that is left unseen. I don't doubt that we'll get a sequel, as this franchise only seems to be gaining in popularity, but a more conclusive stand-alone experience would have been nice.
All that said, there's a lot to enjoy about Hobbs & Shaw, from its thrilling action, laugh-out-loud banter and strong chemistry from its lead characters, and lastly a desire to see more. The film also packs some genuinely surprising cameos that left me impressed with how quiet the studio and actors were able to be.
It's genuinely hard to be disappointed coming out of this film if you've gone into it knowing exactly what you went in looking for, because the film delivers on everything it advertised itself to be, making it one of the more fun rides of the summer. ~ Paolo Maquiraya
If you have seen Fast & Furious Presents: Hobbs & Shaw and would like to rate/review it yourself, click here.
---
---
---
---
Similar Articles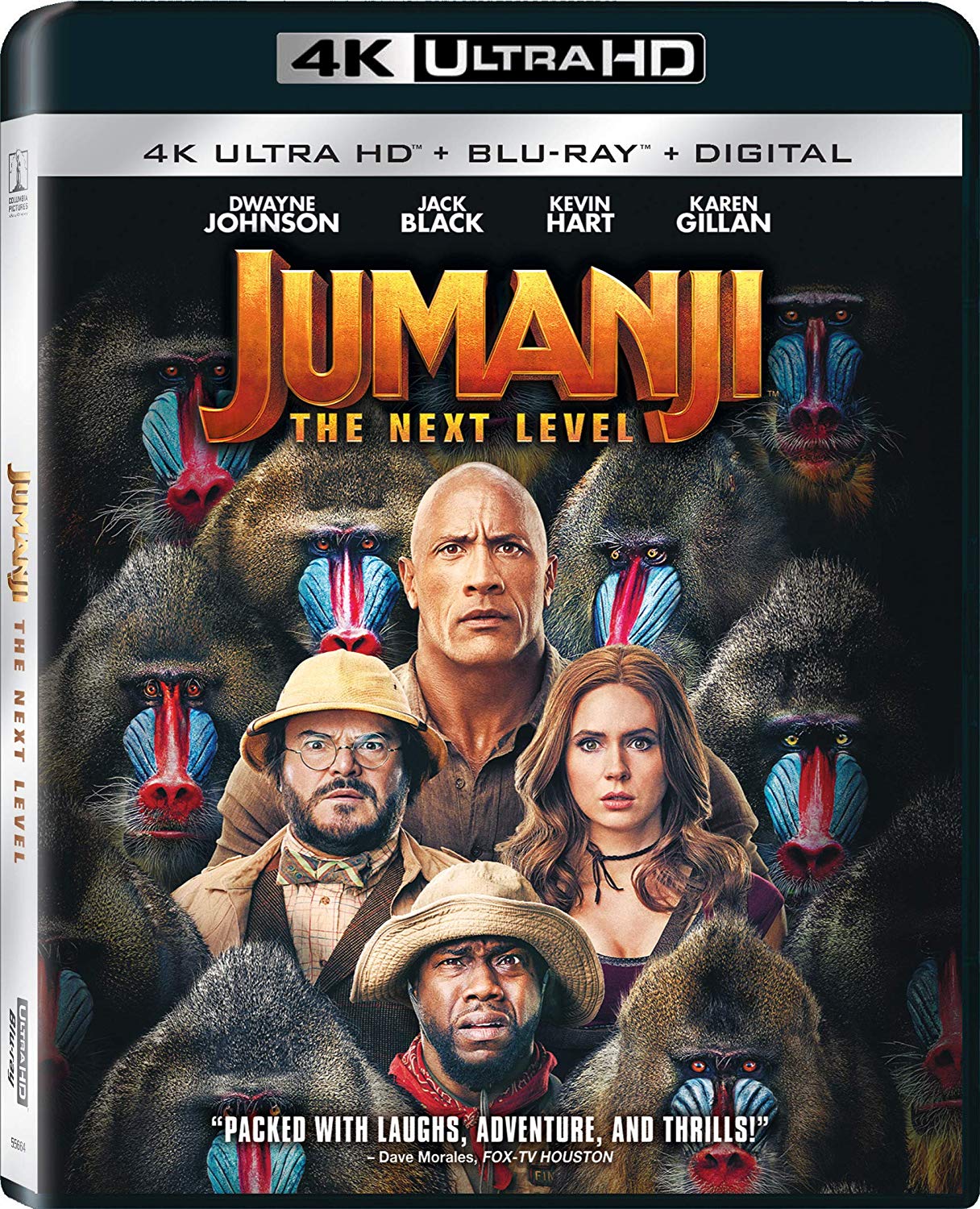 March 17, 2020 | Leave a Comment
Jumanji: The Next Level, starring Dwayne Johnson and Kevin Hart, is here to entertain. The adventure-packed movie promises ton of action and laughs for all.
---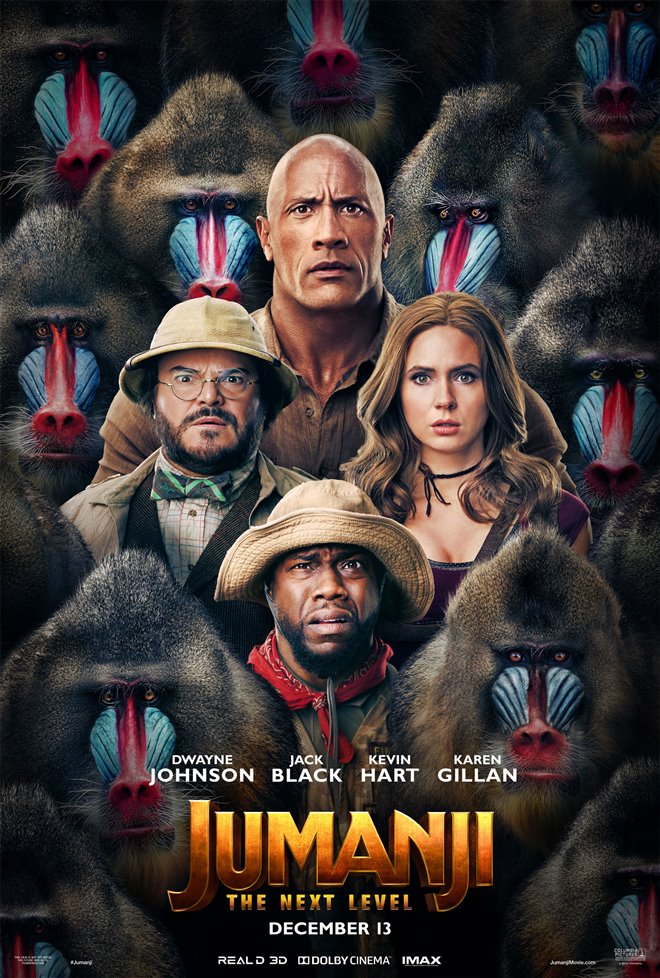 December 13, 2019 | Leave a Comment
Jumanji: The Next Level returns for another round of adventure with Dwayne Johnson, Jack Black, Kevin Hart and Karen Gillan. There's action, laughs and fun!
---
---