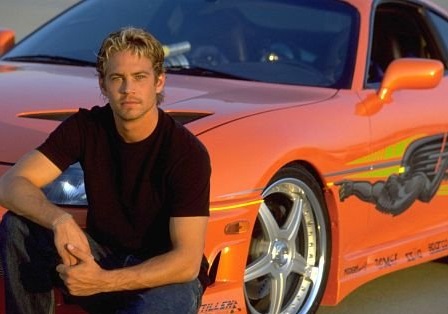 There were many cars that flashed before your eyes in The Fast & the Furious franchise but only one well-beloved piece is up for grabs – Paul Walker's customized 1993 Toyota Supra.
This stunt car was one of the few cars built for the film. Paul's character, Brian O'Connor, rode off in this stunt car in the final race at the end of the original film.
The blazing orange car has a five-speed manual transmission and a a 2JZ-GE 3.0L/220 HP inline-6. It will be auctioned off in Indianapolis at the Mecum Auctions Indy 2015 event on May 12th.
The Paul Walker charm will certainly add an extra zero or two as the biding is expected to go between $150,000 and $200,000. ~Marriska Fernandes