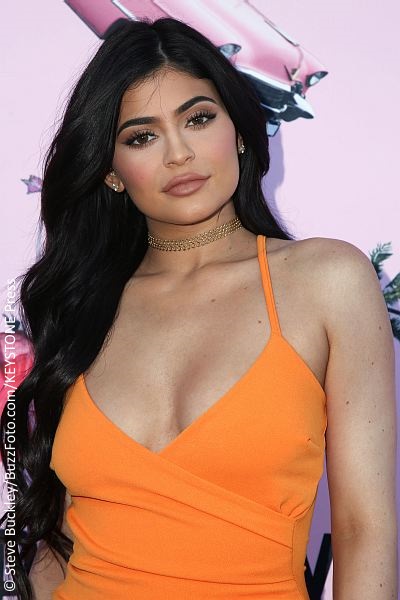 The Kardashian-Jenner clan is accustomed to getting its way, which makes one fat-freezing company's hard stance on an issue related to Kylie Jenner that much juicier.
Recently, it was reported that Kylie's legal team is considering action against a fat-burning company called Doctor FatOff. According to her team, Doctor FatOff is deceiving potential clients into believing Kylie endorses the company by running Los Angeles billboards featuring a look-alike model.
However, TMZ and Perez Hilton report that Doctor FatOff isn't budging. In a letter sent to Kylie's lawyers, it's stated that the model in the ads is Cassandra Groscost, an aspiring singer/model who is "primarily Latina and Indian." It's also revealed that she's the daughter of one of the company's managers.
Additionally, the letter claims that Doctor FatOff in no way attempted to hire a model to resemble 19-year-old Kylie. It says, "Cassandra is a beautiful and talented young lady, and neither the companies nor Cassandra intended in any way to cause confusion or any comparison or similarity with Ms. Jenner. As you have seen from the advertising, there is no attribution nor any visuals or words that in any way tend to confuse the public or take advantage of Ms. Jenner's fame or success."
Finally, it's stated that the billboards will not be removed.
Check out a Twitter user's post of one billboard below.
Do you think Kylie has a case? Is Doctor FatOff leeching onto her celebrity status, or is Kylie simply starved for press and fishing for controversy? Share your thoughts with us!
Dear @KylieJenner, pretty sure this billboard is you mixed with another face. At Fallbrook and Victory. pic.twitter.com/Y3gbulFPoS

— Jillian Allyse (@allyse_jillian) 22 July 2016