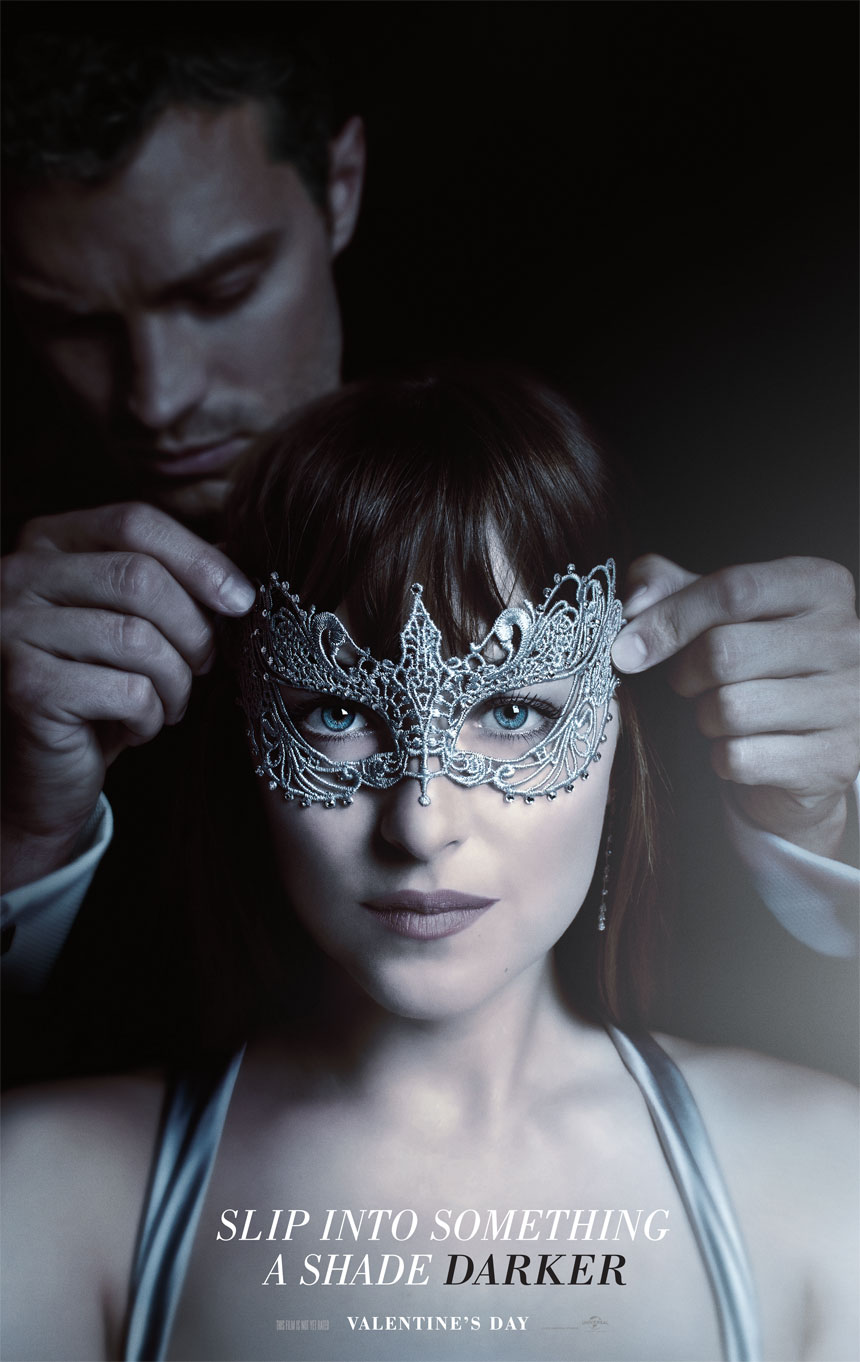 Christian Grey and Anastasia Steele are "slipping into something a shade darker" in the first trailer for Fifty Shades Darker.
After the 2015 hit Fifty Shades of Grey, the sequel to the steamy film promises to whip up more seductive sequences and sultry shots.
In the trailer, Jamie Dornan and Dakota Johnson return as the central characters. They can be seen preparing for a masquerade ball, attending the extravagant event, and then, as expected, engaging in some bedroom (and bathroom) business that's best not to spoil here.
Additionally, Christian's mysterious sexual mentor (played by Kim Basinger) appears, as does one of his former submissives. The drama looks to be more than just S&M-fueled here.
The Fifty Shades films are based on the successful — and highly controversial — novel trilogy by E.L. James.
Fifty Shades Darker arrives in theaters on Feb. 10, 2017. The final film in the saga, Fifty Shades Freed, will heat up screens when it debuts on Feb. 9, 2018.
What do you think of the trailer? Share your thoughts with us!