Fifty Shades Freed best film of the trilogy – Blu-ray review
By Alexandra Heilbron on May 8, 2018 | 4 Comments
Fifty Shades Freed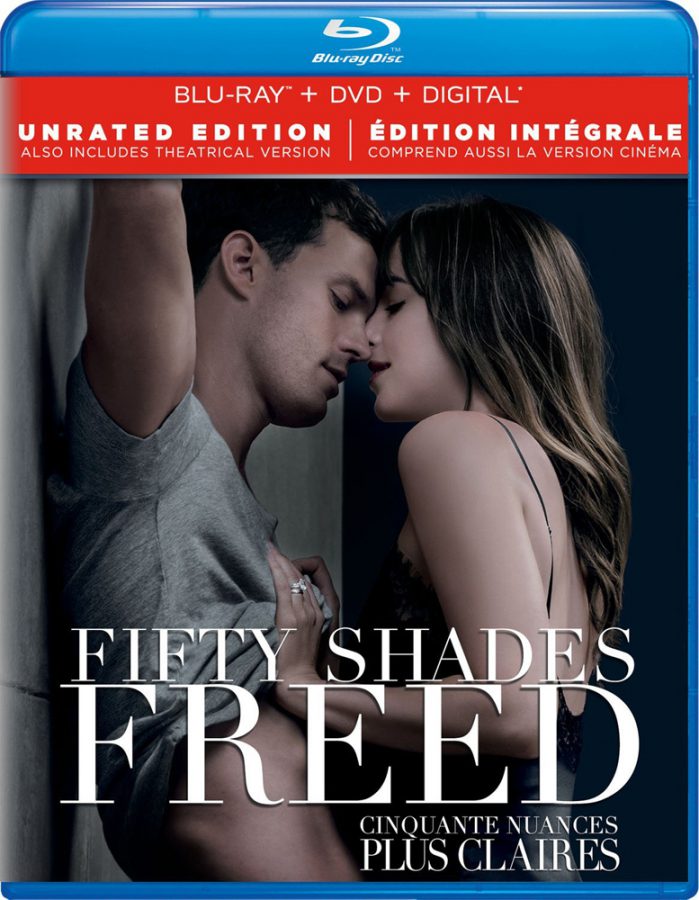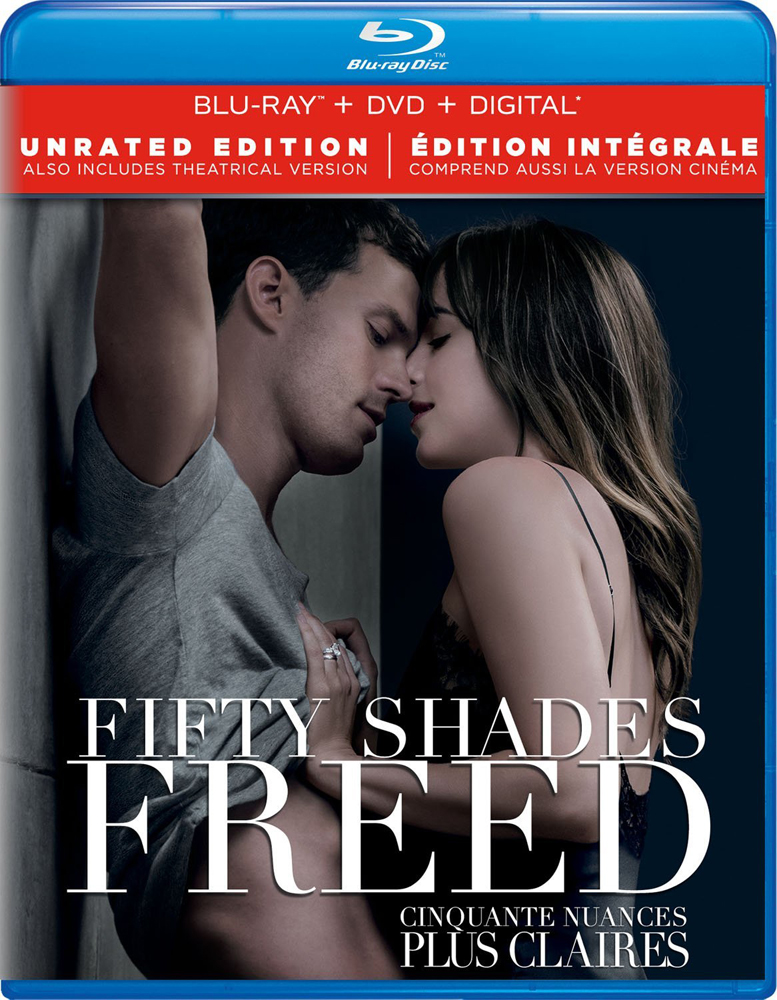 begins with a wedding. It's clear, even if you haven't read the Fifty Shades book trilogy or watched the previous two movies, that these newlyweds — Ana (Dakota Johnson) and Christian (Jamie Dornan) — are deeply in love.
That love perseveres throughout the movie. Yes, they have an inventive and playful intimate life and it involves some onscreen nudity, but it's a result of the love they feel for each other.
Their honeymoon takes place in the south of France and the audience is treated to beautiful vistas as the newlyweds swim in the Mediterranean, attend the opera, bicycle through Paris and stroll through a medieval village and castle.
Anna returns to work to discover she has a promotion and a beautiful new office. Although Christian is as possessive and as much of a control freak as he's ever been, Ana finds his quirks endearing. She's learned how to deal with them because she knows he's doing it out of love — and a heartbreaking lack of confidence in himself. He describes himself as "Fifty Shades of F***ed Up" in the books (this is where the title comes from) because of his early life, and although Ana gives in to some of his whims, she knows when to stand up to him.
For his part, Christian seems incredibly happy. His boyish, mischievous grin and his intense need to take care of Ana make him even more likable in this one.
How Ana steps up and takes charge within the extravagant lifestyle she's suddenly become part of is intriguing to watch. She never takes any of the luxuries for granted, but she does learn when to exercise authority over employees in work situations.
When a female architect is too flirty with Christian, it's heartwarming that he completely ignores her advances, but it's equally fascinating when Ana quickly and discreetly puts the arrogant, pushy woman in her place.
Meanwhile, it becomes clear that for Christian, nothing is as important to him as Ana, as he struggles to keep her safe in the wake of recent threats in the form of Jack Hyde (Eric Johnson), giving the film a thriller element, in addition to being a romantic drama. All of this combined easily makes Fifty Shades Freed the best movie of the trilogy.
Although the movies are based on books, the Fifty Shades Freed script is written by the author's husband, Niall Leonard, and so the changes made are in keeping with the original intentions of the author, E.L. James. Additions were approved by James and one change I liked in particular is that Christian is given more of a sense of humor and fun.
The music choices are perfect for the film, especially the opening song, "Capital Letters" by Hailee Steinfeld that we hear played during the gorgeous honeymoon scenes, and the theme song, "For You," by Liam Payne and Rita Ora (who also plays Christian's younger sister in the movie), which plays during the Aspen trip and at the end over scenes that give us a glimpse of Ana and Christian's near future. Both songs had me humming long after the film ended.
There are two versions of the movie on the Blu-ray–the theatrical version and the unrated version. There are a few extra swear words on the unrated version, but in addition, you get extra and extended scenes, which makes it worthwhile. One storyline offers a glimpse at Linc, the husband of Elena (the woman who seduced Christian when he was a teen), and tells us how his actions put Ana's life in danger. There's a scene with a little boy on the beach in France, that shows us Christian isn't comfortable with kids (and explains his later annoyance with Ana at certain events). In all, I counted 10 extra and/or extended scenes, which may explain why there's only one deleted scene in the bonus features.
However, there are a number of great Bonus Features, including:
Deleted Scene: This scene comes from the book, in which Christian gives Ana a hickey after she sunbathes topless despite him asking her not to, and the subsequent outrage she feels.
The Final Climax: It sounds like this 30-minute featurette will be steamy, but it's mainly a behind-the-scenes look at filming the movie, with plenty of details to keep fans happy.
Christian & Ana by Jamie & Dakota: The stars of the movies talk about their characters and their respective journeys through the movies, with a look back at how Christian & Ana met and how their relationship evolved.
An Intimate Conversation with E.L. James and Eric Johnson: This interview between the author and Eric Johnson, who plays Jack Hyde, gives insight to his character and how James wrote him. Eric talks about how he approached the character and they both discuss how much fun was had on the set.
Music Videos: "Capital Letters" by Hailee Steinfeld, "For You," by Rita Ora and Liam Payne and "Heaven" by Julia Michaels. ~Alexandra Heilbron
If you have seen Fifty Shades Freed and would like to rate/review it, click here.
---
---
---
---
Similar Articles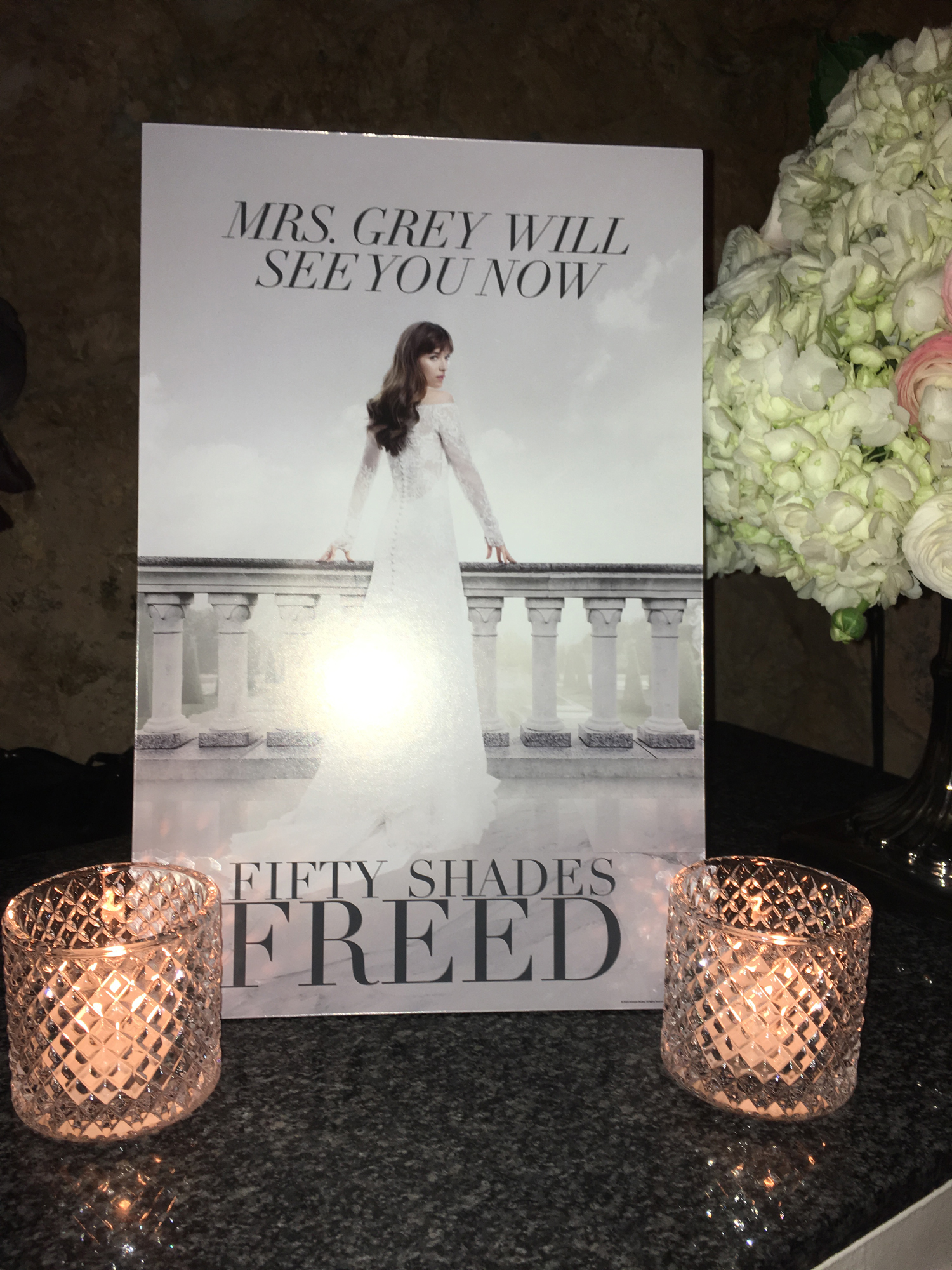 May 9, 2018 | 6 Comments
Join us on a picturesque location tour of the scenic spots on the French Riviera where Ana and Christian's honeymoon scenes were filmed for Fifty Shades Freed!
---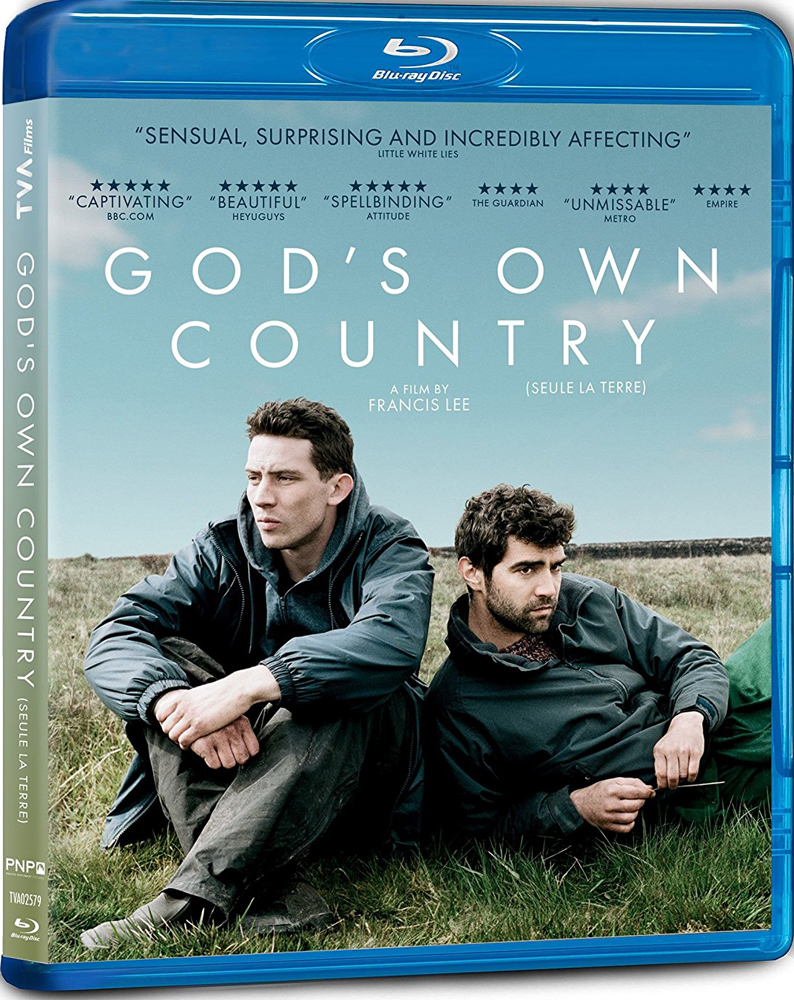 May 8, 2018 | Leave a Comment
You won't want to miss this week's new releases on DVD, including the steamy third installment in the Fifty Shades of Grey trilogy, Fifty Shades Freed!
---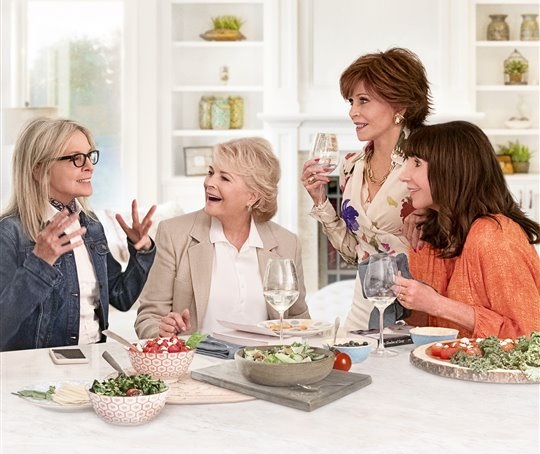 April 23, 2018 | 14 Comments
Our newly created Mother's Day page has fresh content for all moms. We have a special selection of recommended movies to watch with mom.
---