Fifty Shades of Grey is Tribute's top trailer of the week
By Marriska Fernandes on February 12, 2015 | Leave a Comment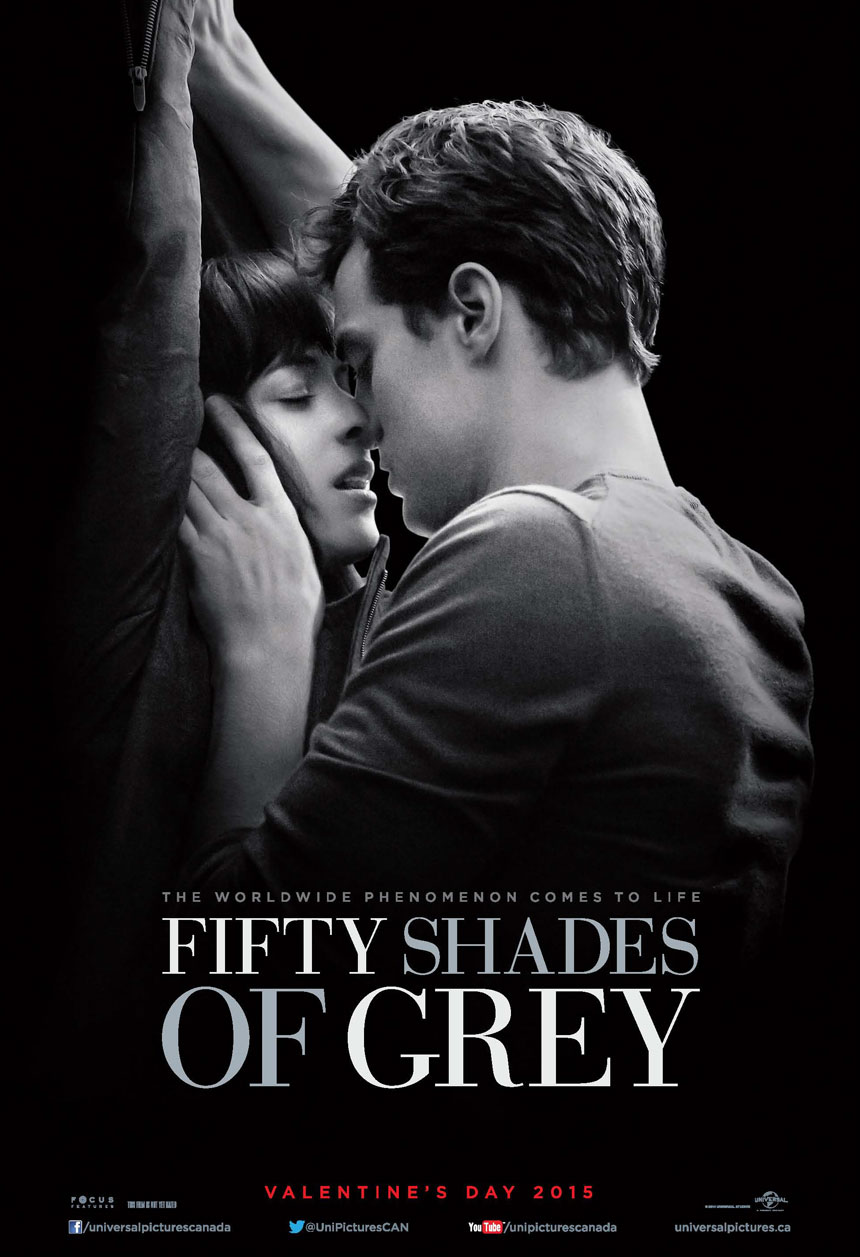 The highly anticipated erotic thriller Fifty Shades of Grey was Tribute's #1 trailer of the week. Jamie Dornan and Dakota Johnson turn up the heat behind closed doors and fans can't get enough. With chains and whips for company, the film whisked its way to the top bumping off the #1 reigning champion, American Sniper, to the second position. With time travel on its side, Project Almanac made its way to #3 on the top trailers chart. Jennifer Lopez danced her way to the fourth spot on the chart as she wooed the charming Ryan Guzman, and the audience, in The Boy Next Door. Kevin Hart put his best foot forward in The Wedding Ringer, rounding out the top five trailers of the week.
1) Fifty Shades of Grey
2) American Sniper
3) Project Almanac
4) The Boy Next Door
5) The Wedding Ringer
1) Fifty Shades of Grey trailer: Anastasia Steele (Dakota Johnson), 21, is studying at Washington State University. She takes a writing assignment for the school paper to interview Christian Grey (Jamie Dornan), a 27-year-old successful and wealthy entrepreneur. Although she finds him intimidating, she's instantly attracted to Christian. He later shows up at the hardware store where she works part time and buys cable ties, masking tape and rope. They begin a relationship, but beforehand, he asks her to sign a non-disclosure agreement forbidding her to discuss anything that they do together. She learns he's into BDSM and he then asks her to sign a second contract consenting to dominance and submission and tells her their relationship will not be romantic.

2) American Sniper trailer: Texas native Chris Kyle (Bradley Cooper) becomes a Navy SEAL and during his time in the service, records the highest number of sniper kills for an American—more than 150 confirmed kills. Meanwhile, his wife slowly watches as her husband's affection turns from her to the SEALS and the war. Based on the memoir by Chris Kyle.

3) Project Almanac trailer: When a group of high school students find an old camera, they notice something odd in the footage. Their present selves are in one of the home videos from over 10 years ago. The friends begin to realize that there is more to this camera than what meets the eye. After hearing a clicking sound in the basement, they find a time machine. Traveling to events all over the world in different eras and having the time of their lives, the friends think things can't get any better. But when their journeys cause ripples through time and create devastating circumstances around the world, the friends must go back in time and fix the mistakes they made before the world is destroyed.

4) The Boy Next Door trailer: High school teacher Claire (Jennifer Lopez) is going through a divorce when she meets Noah Sandborn (Ryan Guzman), a young man who's staying next door with his uncle. She has a one-night stand with Noah, but quickly realizes she's made a mistake when he develops a dangerous obsession with her. He enrolls in her class, hacks her computer and becomes jealous of her husband (John Corbett).

5) The Wedding Ringer trailer: Jimmy (Kevin Hart) provides best-man services for socially awkward guys who don't have anyone close enough to stand by them on their big day. Doug (Josh Gad), a groom-to-be, has found himself in that exact situation. However, to make things worse, Doug made up names for not only his best man, but his nine groomsmen as well. He seeks out Jimmy's help to pull off his wedding plans in an effort not to ruin the big day for his bride.

---
---
---
Similar Articles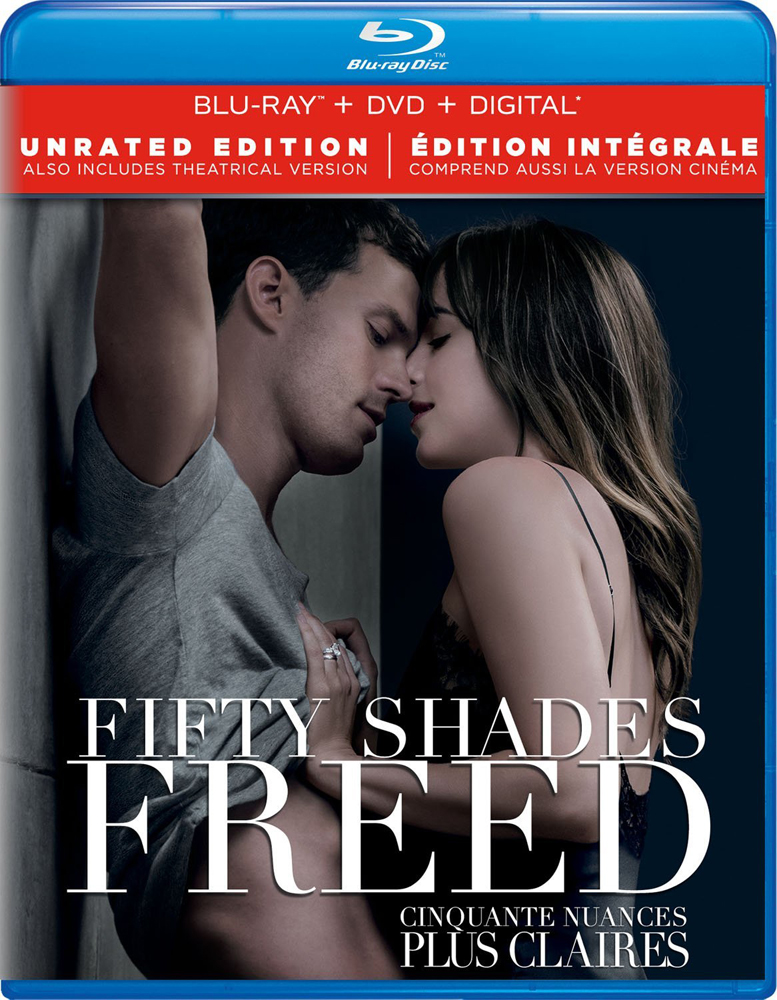 May 8, 2018 | 4 Comments
Fifty Shades of Freed, the final movie in the trilogy, is now available on Blu-ray, DVD and digital. It follows Ana and Christian in their married life.
---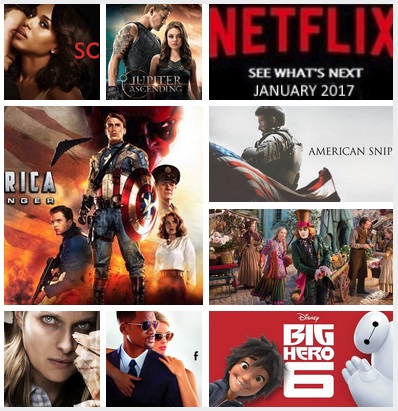 December 31, 2016 | Leave a Comment
With the new year days away, how about we plan your binge-watching schedule in January? There's new series, movies and Netflix originals to choose from!
---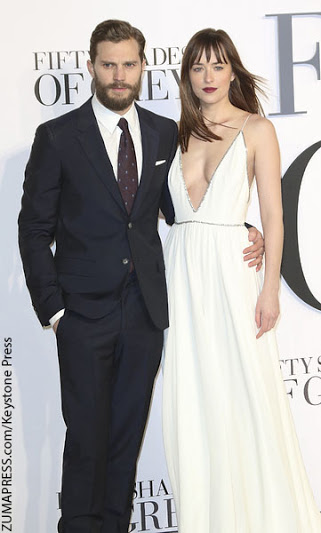 July 15, 2016 | 2 Comments
Following the fatal terrorist attack in Nice, which left at least 84 dead, the cast and crew of the Fifty Shades sequels have been confirmed safe and unharmed. Read on to learn more.
---