Find out What's New on Netflix Canada in January 2020
By Marriska Fernandes on December 20, 2019 | Leave a Comment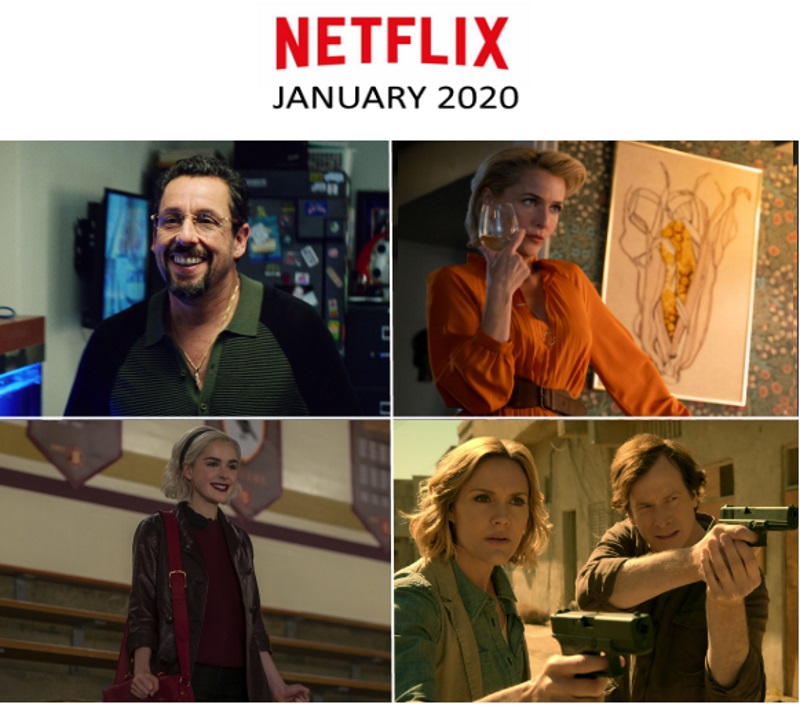 It's almost here. We are moving into a whole new decade — 2020. So instead of soul-searching and scaring yourself with "Where is my life going" questions, or taking a walk in soul-crushing, face-freezing winter, I'd suggest taking a plunge with Netflix's warm and fuzzy films and series. Let's keep the life-burning questions for later and focus on our hero or heroine at hand, shall we?
Originals
From the directors of Bombay Talkies and Lust Stories, come four new short films in Ghost Stories (Jan. 1), taking a twisted turn into the spine-chilling realm of horror.
With his debts mounting and angry collectors closing in, a fast-talking New York City jeweler (Adam Sandler) risks everything in hopes of staying afloat and alive in Uncut Gems (Jan. 31).
In Chilling Adventures of Sabrina: Part 3 (Jan. 24), we see Sabrina still reeling from the harrowing events of Part Two. Though she defeated her father Lucifer, the Dark Lord remains trapped within her boyfriend, Nicholas Scratch. Sabrina makes it her mission to free him from eternal damnation and bring him back.
In the original film, Tyler Perry's A Fall from Grace (Jan. 17), Grace Waters (Crystal Fox), a longtime pillar of her Virginia community, is locked in a cell awaiting trial for a murder. Her only hope for vindication lies with Jasmine Bryant, a public defender who has never tried a case.
Love & Laughs:
If you love a good comedy, you might enjoy Game Night (Jan. 4), starring Jason Bateman and Rachel McAdams. If you and bae are in the mood for a rom-com, Definitely, Maybe (Jan. 1) it is. If you're single, this one's got Ryan Reynolds. Definitely. Not a Maybe.
This musical is going to make you sing and dance with your squad so raise your voices and watch the drama unfold in Mamma Mia! (Jan. 1). Bringing you ABBA songs from "Dancing Queen" and "S.O.S." to "Money, Money, Money" and "Take a Chance on Me," Mamma Mia! is a celebration of mothers and daughters, old friends and new family found.
Award Season Faves
If you're a huge movie buff, you might like to catch up on or rewatch award season favorites. The Imitation Game (Jan. 1) won an Oscar for Best Adapted Screenplay. The film follows Alan Turing (Benedict Cumberbatch), a brilliant Cambridge mathematician, cryptanalyst and computer scientist who is enlisted by his country during World War II to break the Nazi Enigma code.
Based on true events, The Post (Jan. 1) documents a time when The Washington Post publisher Kay Graham (Meryl Streep) and her driven editor, Ben Bradlee (Tom Hanks), worked to expose the government's true reason for involving itself in the Vietnam War, which was explained via the controversial Pentagon Papers. This film received the National Board of Review Award for Best Film.
Fan Faves
Marvel fans can enjoy watching Captain America: The First Avenger (Jan. 25), while Star Trek fans can jump in and stream Star Trek Beyond (Jan.31).
Click here to take a look at our photo gallery of Netflix Originals debuting in January and scroll down to see the full list of what's new. We also provide a list of what's leaving the streamer. ~Marriska Fernandes
Jan. 1
Ghost Stories – Netflix Film
Messiah – Netflix Original
Nisman: Death of a Prosecutor – Netflix Documentary
Spinning Out — Netflix Original
The Circle – Netflix Original
American Graffiti
Curious George
Definitely, Maybe
Drugs, Inc.: Season 6
Line of Duty: Season 5
Mamma Mia!
Manhattan Murder Mystery
Maze Runner: Death Cure
Saint Seiya: Season 4-5
The 15:17 to Paris
The Imitation Game
The Post
Vikings: Season 1-2
Jan. 2
Sex, Explained: Limited Series – Netflix Documentary
Thieves of the Wood – Netflix Original
Jan. 3
All the Freckles in the World — Netflix Film
Gotham: Season 5
Jan. 4
Game Night
Go! Go! Cory Carson – Netflix Famil
Jan. 7
Rust Valley Restorers: Season 1
Jan. 8
Cheer – Netflix Documentary
Jan. 10
AJ and the Queen – Netflix Original
Giri / Haji – Netflix Original
Harvey Girls Forever!: Season 4 – Netflix Family
The InBESTigators: Season 2 – Netflix Family
Medical Police – Netflix Original
Scissor Seven – Netflix Anime
Titans: Season 2 – Netflix Original
Until Dawn – Netflix Original
Jan. 13
The Healing Powers of Dude – Netflix Family
Jan. 14
Kipo and the Age of Wonderbeasts – Netflix Family
Jan. 15
Grace and Frankie: Season 6 – Netflix Original
Quien a hierro mata — Netflix Film
Jan. 16
NiNoKuni – Netflix Anime
Jan. 17
Ares – Netflix Original
Hip-Hop Evolution: Season 4 – Netflix Original
Sex Education: Season 2 – Netflix Original
Tiny House Nation: Volume 2
Tyler Perry's A Fall from Grace — Netflix Film
Vivir dos veces — Netflix Film
Wer kann, der kann! – Netflix Original
Jan. 20
Family Reunion: Part 2 – Netflix Family
Good Time
Jan. 21
Fortune Feimster: Sweet & Salty – Netflix Original
God's Own Country
Word Party: Season 4 – Netflix Family
Jan. 22
Pandemic: How to Prevent an Outbreak – Netflix Documentary
Jan. 23
The Ghost Bride – Netflix Original
October Faction – Netflix Original
The Queen
SAINT SEIYA: Knights of the Zodiac: Season 1 / Part 2 – Netflix Anime
Jan. 24
A Sun – Netflix Film
Chilling Adventures of Sabrina: Part 3 – Netflix Original
The Ranch: The Final Season – Netflix Original
Rise of Empires: Ottoman – Netflix Original
You Cannot Hide (No te puedes esconder) – Netflix Original
Jan. 25
Captain America: The First Avenger
Jan. 26
Vir Das: For India – Netflix Original
Jan. 28
Alex Fernández: El mejor comediante del mundo – Netflix Original
Legend
Jan. 29
Frères Ennemis – Netflix Film
Next In Fashion – Netflix Original
Night on Earth – Netflix Documentary
Omniscient – Netflix Original
Jan. 30
Ainori Love Wagon: African Journey – Netflix Original
The Stranger – Netflix Original
Jan. 31
37 Seconds – Netflix Film
Bojack Horseman: Season 6 (Part B) – Netflix Original
Diablero: Season 2 – Netflix Original
I AM A KILLER: Season 2 – Netflix Original
Luna Nera – Netflix Original
Ragnarok – Netflix Original
Star Trek Beyond
Uncut Gems – Netflix Film
LAST CALL
Jan. 15
Helix: Season 1-2
Jan. 17
Short Term 12
Jan. 31
Little Women
Spartacus: Blood and Sand
Spartacus: Gods of the Arena
Spartacus: Vengeance
Spartacus: War of the Damned
Horrible Bosses
---
---
---
Similar Articles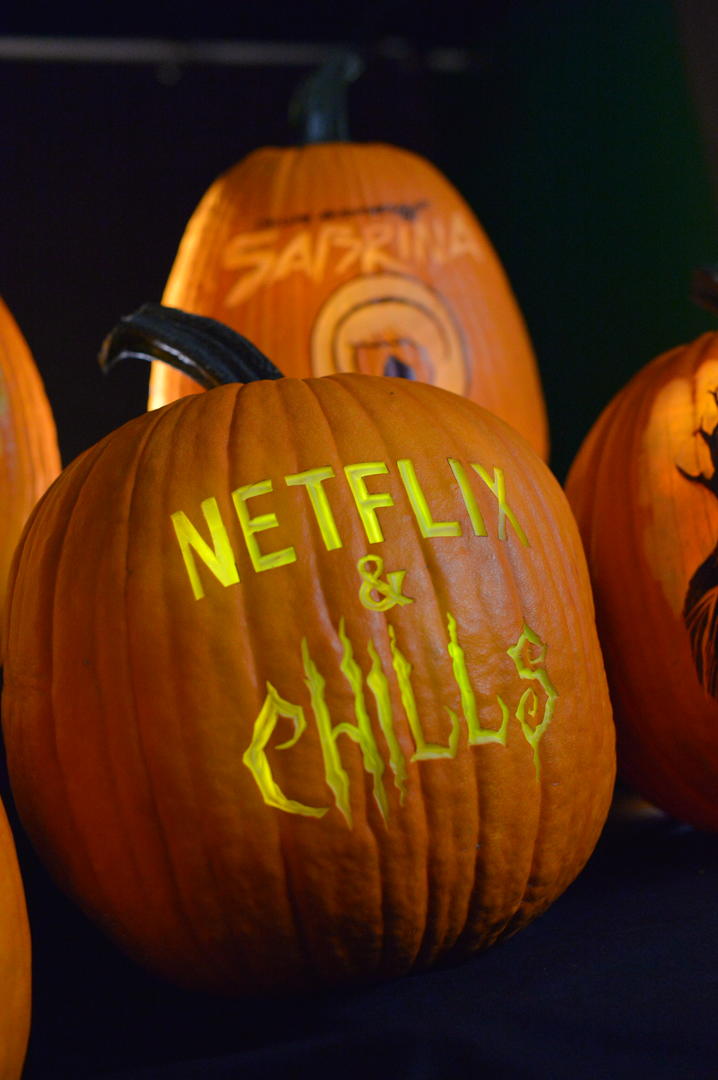 October 17, 2019 | Leave a Comment
Horror fans, hold on to your seat, as Netflix has a spine-chilling list of original films and series to get you in the Halloween spirit. Check out the list!
---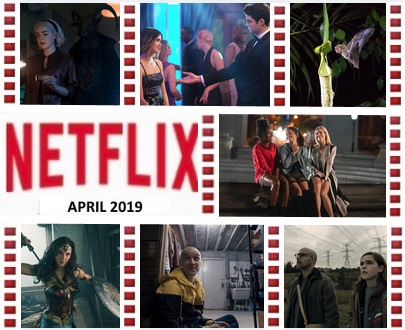 March 25, 2019 | 1 Comment
We have a list of the new original shows and films that will be on Netflix in April and classic theatrical favorites. Click here for your April Netflix guide.
---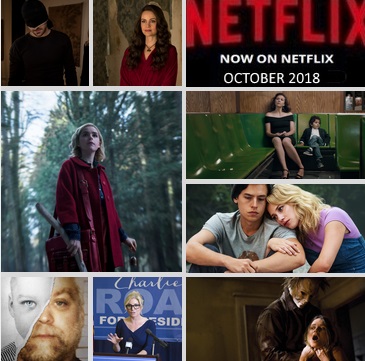 September 28, 2018 | Leave a Comment
This October on Netflix, there's a scary helping of horrors, thrillers and comedies to satisfy all movie-loving souls. So binge away with some classics and originals.
---