Find out What's New on Netflix Canada in November 2019
By Marriska Fernandes on October 30, 2019 | Leave a Comment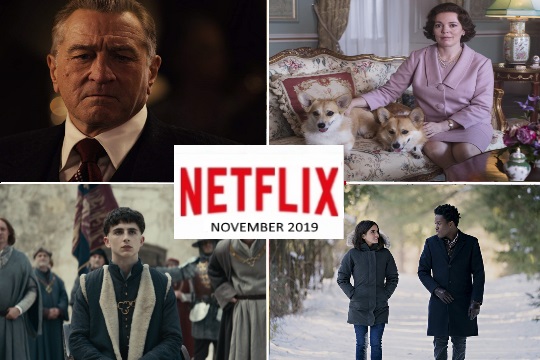 It's almost time for hot cocoa, apple cider and well, Christmas carols. Yes, we are talking about holiday movies and cozy holiday romance movies. The countdown has officially begun.
Netflix has a collection of original holiday movies in addition to new original action flicks, dramas and thrillers. Check out what's on the streaming service this November.
Originals
The highly anticipated film by Martin Scorsese is here! The Irishman starring Robert De Niro, Al Pacino and Joe Pesci is an epic saga of organized crime in America told through the eyes of WWII veteran Frank Sheeran, a hustler and hitman who worked alongside some of the most notorious figures of the 20th century. Spanning decades, the film chronicles one of the greatest unsolved mysteries in American history.
Based on the acclaimed Broadway play, American Son tells the story of Kendra Ellis-Connor (Kerry Washington), the mother of a missing teenage boy, who struggles to put the pieces together in a South Florida police station.
It's time for some high-speed car chases! An Indian film titled Drive follows a notorious thief who joins forces with a street racer for a grand heist — involving an elaborate game of deceit with the authorities — who have their own dirty secrets.
The highly buzzed-about film The King will also be premiering in November. The film follows Hal (Timothée Chalamet) — a wayward prince and reluctant heir to the English throne — who has turned his back on royal life and is living among the people. When his tyrannical father dies, Hal is crowned King Henry V and is forced to embrace the life he'd tried to escape.
Spend time with the Fab Five in Queer Eye: We're in Japan! The Fab Five — Antoni Porowski (Food & Wine), Bobby Berk (Interior Design), Jonathan Van Ness (Grooming), Karamo Brown (Culture), and Tan France (Fashion) — bring their expertise to Tokyo and work their magic on four heroes while experiencing Japanese cuisine, fashion, design, grooming and culture firsthand.
Cue the Christmas carols! The holiday films are roll… err, snowing in. First up is the original film Holiday in the Wild. When Kate Conrad's (Kristin Davis) marriage comes to an end, she flies to Africa for a solo safari. During a detour through Zambia, she helps her pilot, Derek Holliston (Rob Lowe), rescue an orphaned baby elephant. She extends her stay through Christmastime and might just find more than one reason to stay.
Another Christmas feel-good film for young adults is Let It Snow. When a snowstorm hits a small mid-western town on Christmas Eve, a group of high school seniors find their friendships and love lives colliding thanks to a stranded pop star, a stolen keg, a squad of competitive dancers, a mysterious woman covered in tin foil, and an epic party at the local Waffle Town. Come Christmas morning, nothing will be the same.
Another holiday romance is coming your way with The Knight Before Christmas! After a magical sorceress transports medieval knight Sir Cole (Josh Whitehouse) to present-day Ohio during the holiday season, he befriends Brooke (Vanessa Hudgens), a kind science teacher who's been disillusioned by love. While Brooke tries to help Sir Cole return home, they begin to fall for each other.
In Holiday Rush, a loving father reconnects with his children and opens his heart to love when they all learn that true joy comes from not what you have — but who you have around you.
In Merry Happy Whatever, a strong-willed dad (Dennis Quaid) navigates the stress of the holiday season when his daughter brings her new boyfriend home for Christmas.
And finally, fans of The Crown will be able to enjoy season 3! Queen Elizabeth (Olivia Colman) has to keep on top of things in the 1960s, when England experiences an economic downturn and people begin seeing the royals as aristocratic freeloaders.
Award Season Favorites
Academy Award-nominated film Three Billboards Outside Ebbing, Missouri comes to Netflix. When the Ebbing Police Department is unable to solve her daughter Angela's murder, tough-as-nails Mildred Hayes (Frances McDormand) decides to make a bold move. She rents three billboards leading into the town and paints controversial messages on them pointing a finger at police chief William Willoughby's (Woody Harrelson) ineptness.
Oscar-nominated film Zero Dark Thirty, directed by Kathryn Bigelow, is a must-watch. Following the September 11 attacks on the United States, a decade-long hunt began for Osama bin Laden, the head of the Islamist militant group al-Qaeda. The movie follows the efforts of top secret CIA intelligence forces, who rent a home in Abbottabad, Pakistan near the compound where bin Laden is believed to be in hiding. A special force of Navy Seals carry out a raid to bring the terrorist down.
So until the feel-good month of December arrives, here's what November promises. Happy streaming! ~Marriska Fernandes
Here's everything coming to Netflix in November.
Nov. 1
American Son
Atypical: Season 3 — NETFLIX ORIGINAL
Drive — NETFLIX FILM
Fire in Paradise — NETFLIX DOCUMENTARY
Hache — NETFLIX ORIGINAL
Hello Ninja — NETFLIX FAMILY
Holiday in the Wild — NETFLIX FILM
The King — NETFLIX FILM
The Man Without Gravity — NETFLIX FILM
Queer Eye: We're in Japan! — NETFLIX ORIGINAL
We Are the Wave — NETFLIX ORIGINAL
A Christmas Special: Miraculous: Tales of Ladybug & Cat Noir
Apache Warrior
Barbie Dreamhouse Adventures: Go Team Roberts: Season 1
Christmas Break-In
Christmas With A View
Cleo & Cuquin: Season 1
Ferdinand
Holiday Joy
Lawrence of Arabia: Restored Version
Mobile Suit Gundam: Iron-Blooded Orphans: Seasons 1-2
Murder on The Orient Express
Santa Girl
Spitfire: The Plane that Saved the World
The Christmas Trap
The Public
Three Billboards Outside Ebbing, Missouri
Zero Dark Thirty
Nov. 4
A Holiday Engagement
Christmas Crush
Dear Santa
The Devil Next Door — NETFLIX DOCUMENTARY
Nov. 5
The End of the F***ing World: Season 2 — NETFLIX ORIGINAL
Giants of Africa
Seth Meyers: Lobby Baby — NETFLIX ORIGINAL
She-Ra and the Princesses of Power: Season 4 — NETFLIX FAMILY
Tune in for Love — NETFLIX FILM
Nov. 6
Burning Cane
Erin Brockovich
Honey
The Legend of Sleepy Hollow
Patch Adams
SCAMS — NETFLIX ORIGINAL
Shadow
Nov. 8
Busted!: Season 2 — NETFLIX ORIGINAL
Greatest Events of WWII in HD Colour — NETFLIX ORIGINAL
Green Eggs and Ham — NETFLIX ORIGINAL
Let It Snow — NETFLIX FILM
Paradise Beach — NETFLIX FILM
Wild District: Season 2 — NETFLIX ORIGINAL
Nov. 9
Little Things: Season 3 — NETFLIX ORIGINAL
Nov. 10
Patriot Act with Hasan Minhaj: Volume 5 — NETFLIX ORIGINAL
Nov. 11
Chief of Staff: Season 2 — NETFLIX ORIGINAL
Nov. 12
Harvey Girls Forever!: Season 3 — NETFLIX FAMILY
Jeff Garlin: Our Man In Chicago — NETFLIX ORIGINAL
Nov. 13
Maradona in Mexico — NETFLIX DOCUMENTARY
Nov. 14
The Stranded — NETFLIX ORIGINAL
Nov. 15
Avlu: Part 2 — NETFLIX ORIGINAL
The Club — NETFLIX ORIGINAL
Earthquake Bird — NETFLIX FILM
The Fanatic
GO!: The Unforgettable Party — NETFLIX FAMILY
House Arrest — NETFLIX FILM
I'm with the Band: Nasty Cherry — NETFLIX ORIGINAL
Klaus — NETFLIX FILM
Llama Llama: Season 2 — NETFLIX FAMILY
Paw Patrol: Ready, Race, Rescue
The Toys That Made Us: Season 3 — NETFLIX ORIGINAL
Nov. 17
The Crown: Season 3 — NETFLIX ORIGINAL
Nov. 19
Iliza: Unveiled — NETFLIX ORIGINAL
No hay tiempo para la verguenza — NETFLIX DOCUMENTARY
Nov. 20
Bikram: Yogi, Guru, Predator — NETFLIX DOCUMENTARY
Dream/Killer
Lorena, la de pies ligeros — NETFLIX DOCUMENTARY
Nov. 21
The Knight Before Christmas — NETFLIX FILM
Mortel — NETFLIX ORIGINAL
Nov. 22
Dino Girl Gauko — NETFLIX FAMILY
Dolly Parton's Heartstrings –– NETFLIX ORIGINAL
The Dragon Prince: Season 3 — NETFLIX FAMILY
High Seas: Season 2 — NETFLIX ORIGINAL
Mon frère — NETFLIX FILM
Nailed It! Holiday!: Season 2 — NETFLIX ORIGINAL
Narcoworld: Dope Stories — NETFLIX ORIGINAL
Nobody's Looking — NETFLIX ORIGINAL
Singapore Social — NETFLIX ORIGINAL
Trolls: The Beat Goes On!: Season 8 — NETFLIX FAMILY
Nov. 23
Frontier: Season 3
Nov. 24
Final Space: Season 2 — NETFLIX ORIGINAL
Nov. 25
Florence Foster Jenkins
Nov. 26
Mike Birbiglia: The New One — NETFLIX ORIGINAL
Super Monsters Save Christmas — NETFLIX FAMILY
Nov. 27
Broken — NETFLIX DOCUMENTARY
The Irishman — NETFLIX FILM
Nov. 28
Holiday Rush — NETFLIX FILM
John Crist: I Ain't Prayin For That — NETFLIX ORIGINAL
Merry Happy Whatever — NETFLIX ORIGINAL
Mytho –– NETFLIX ORIGINAL
Nov. 29
Atlantics — NETFLIX FILM
I Lost My Body — NETFLIX FILM
Masterminds
The Movies That Made Us — NETFLIX ORIGINAL
Sugar Rush Christmas — NETFLIX ORIGINAL
LAST CALL
Leaving Nov. 1
Fifty Shades of Grey
The Shawshank Redemption
Leaving Nov. 29
Coco
---
---
---
Similar Articles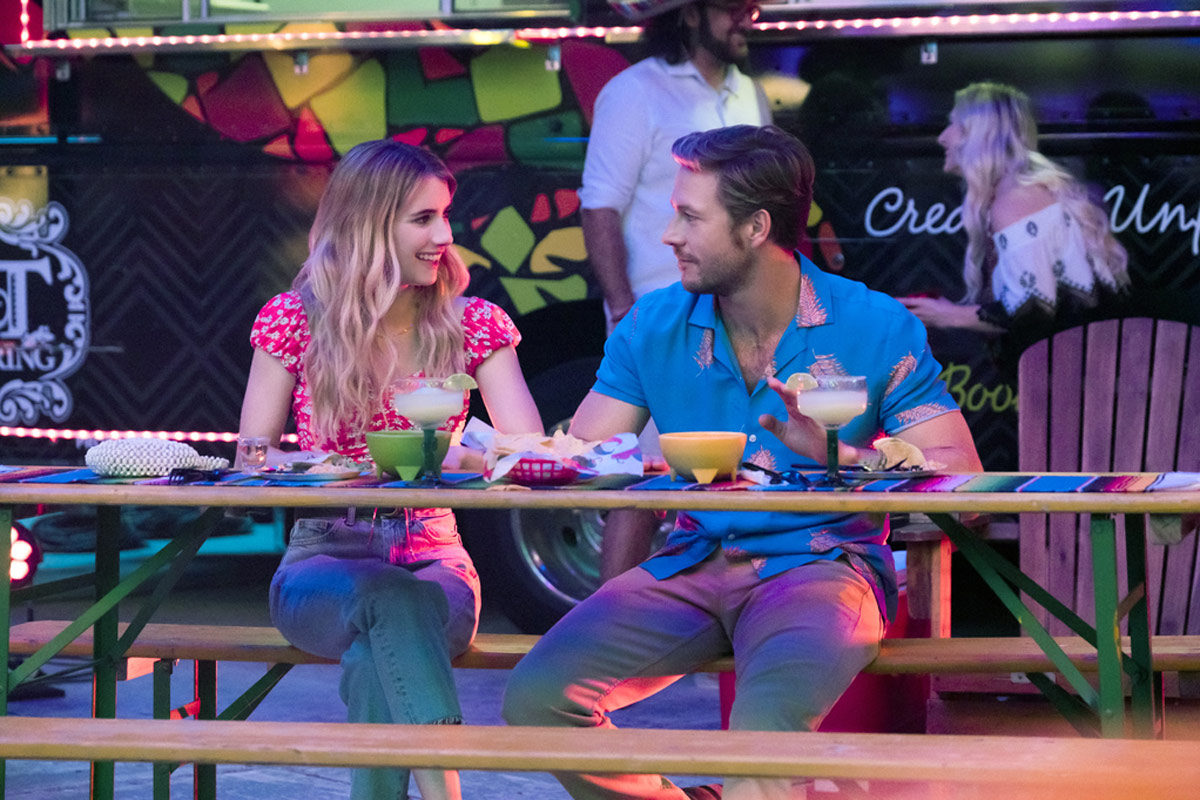 October 26, 2020 | Leave a Comment
Check out what's releasing this week on DVD, Blu-ray and on streaming shows, including Disney+, Netflix, Amazon Prime Video, BritBox, Acorn TV and Sundance Now.
---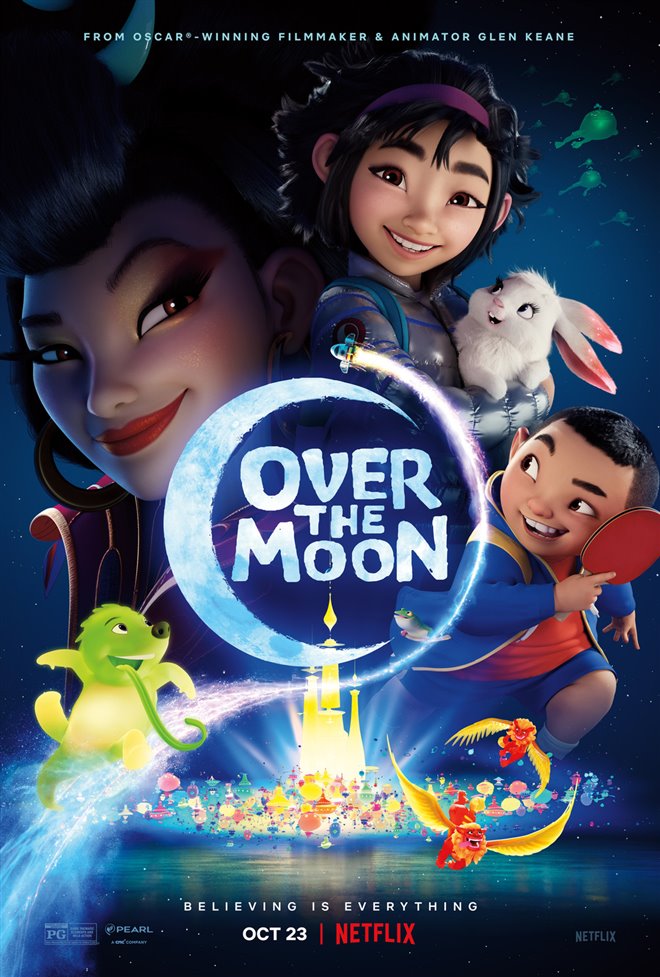 October 23, 2020 | Leave a Comment
Netflix animated film Over the Moon is a mystical adventure about a young teenager learning the power of healing and letting go. The film is now on Netflix.
---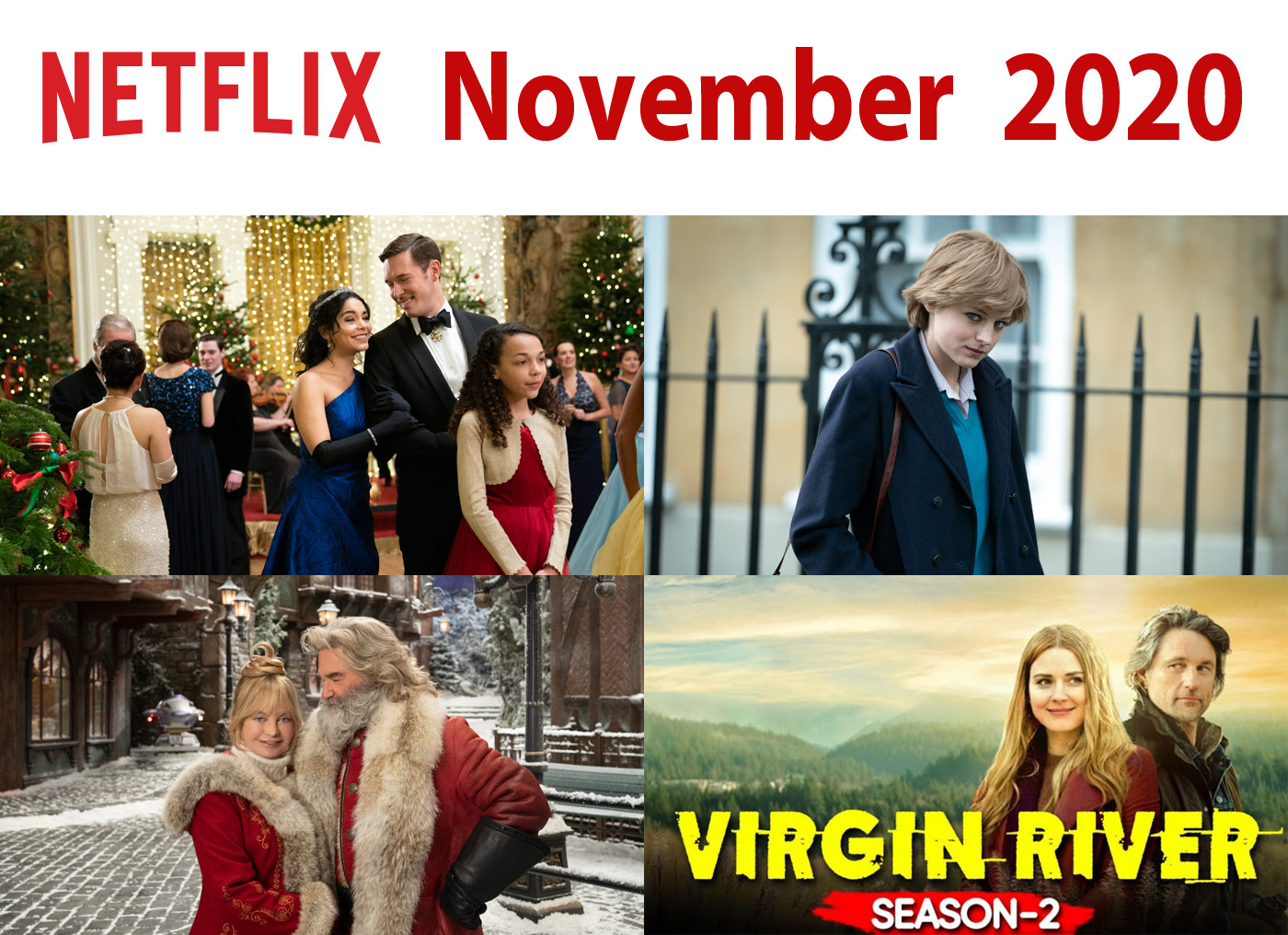 October 22, 2020 | 1 Comment
Can you believe it's almost November? Check out all the exciting new shows coming to Netflix soon, including new seasons of The Crown and Virgin River!
---