Find out what's new on Netflix Canada in October 2019
By Marriska Fernandes on September 20, 2019 | 5 Comments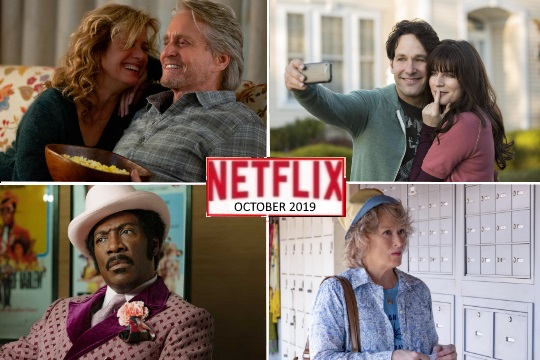 It's time for pumpkin spice and all things nice (and scary)! With Thanksgiving, Halloween and pumpkin patch trips on the radar this month, there's ample amount of family time guaranteed.
From Meryl Streep's TIFF film The Laundromat to Eddie Murphy's Dolemite is My Name, Netflix's original slate of movies and series promises that there's something for every kind of pop culture fan.
Netflix Originals
In Steven Soderbergh's The Laundromat, when a widow (Meryl Streep) is denied compensation after losing her husband in a ferry accident, she decides to personally investigate the insurance companies that have dodged her claim. If it's got Meryl, count us in!
Having a hard time living with yourself? Well, this Paul Rudd movie makes this phrase a literal phenomenon. Miles goes to a strip mall spa that promises to make him a better person. That doesn't sound shady at all?! He wakes up to find out that he's been replaced by a new and improved version of himself. Now he has to deal with the consequences in Living with Yourself.
Oscar nominee and Golden Globe-winner Eddie Murphy portrays real-life legend Rudy Ray Moore, a comedy and rap pioneer who proved naysayers wrong when his hilarious, obscene, kung-fu fighting alter ego, Dolemite, became a 1970s phenomenon. Dolemite is My Name (Oct. 25) is another film that screened at TIFF.
In The Kominsky Method, Oscar winners Michael Douglas (Sandy Kominsky) and Alan Arkin (Norman Newlander) continue their journey as two friends tackling life's inevitable curveballs as they navigate their later years in Los Angeles. In season two, Sandy meets and bonds with his daughter's new boyfriend — who is close to Sandy's age. Meanwhile, Norman reconnects with an old flame from his youth and after 50 years, they decide to rekindle their romance. Click here to watch our interview with Michael Douglas and Chuck Lorre.
In the heart-pounding, psychological horror film Rattlesnake, Katrina is a single mother whose daughter Clara gets bitten by a venomous rattlesnake. Desperate to save Clara's life, Katrina accepts the help of a mysterious woman, but after she miraculously heals the girl, Katrina is asked to repay the good deed by killing a stranger in exchange for the life saved. Whoa!
From executive producer Selena Gomez, Living Undocumented follows eight undocumented immigrant families who volunteered to tell their stories at great personal risk, revealing the high cost many must pay to try and live the American Dream.
Comedy
Girls Trip is a one comedy that will have you rolling on the ground. Note: not suitable to watch with the family. Regina Hall, Tiffany Haddish, Jada Pinkett Smith and Queen Latifah play college friends who decide to have a reunion in New Orleans. They're determined to have a good time in the Big Easy, going to dance clubs and living the wild life that they enjoyed in college. This one is pure #squadgoals.
How about a comedy from the '90s? In Liar Liar, comedian Jim Carrey plays a compulsive liar who's forced to tell the truth for 24 hours as a result of his son's birthday wish. Uh-oh!
For Thanksgiving, how about The Best Man Holiday? College friends finally reunite over the Christmas holidays, and they discover just how easy it is for long-forgotten rivalries and romances to be ignited.
Horror and Thriller
What's October without a splash of horror films? The infamous Amityville house, where a mass murder was committed years ago, is back to haunt fans in Amityville: The Awakening.
Seven follows Somerset (Morgan Freeman), a retiring police detective, and newcomer Mills (Brad Pitt), who are paired together to work on a brutal case involving a serial killer.
In Contagion, people struggle to survive a lethal airborne virus that kills within days. As the epidemic grows, the worldwide medical community races to find a cure and control the panic that spreads faster than the virus itself.
Fan Faves
Fan faves like Pride & Prejudice, Ant-Man and Justice League will also be available on the streaming service to watch and enjoy.
Happy Thanksgiving and Happy Halloween! ~Marriska Fernandes
Here's everything coming to Netflix in October. Scroll below to see what's leaving the streamer.
October 1
Carmen Sandiego: Season 2 – Netflix Family
Nikki Glaser: Bangin' – Netflix Original
A.M.I.
Agent: Season 1
Amityville: The Awakening
Contagion
Find Yourself: Season 1
Girls Trip
I Spit on Your Grave
I Spit on Your Grave 2
Seven
Sinister Circle
The Boondock Saints II: All Saints Day
The Rolling Stones: Olé Olé Olé! A Trip Across Latin America
The Swan Princess
October 2
Living Undocumented – Netflix Original
Ready to Mingle (Solteras) – Netflix Film
Rotten: Season 2 – Netflix Original
Batteries Not Included
The Best Man Holiday
Dragon: The Bruce Lee Story
Elizabeth
Fried Green Tomatoes
Kim's Convenience: Season 3
Liar Liar
Pride & Prejudice (2005)
October 3
Seis Manos – Netflix Anime
October 4
Big Mouth: Season 3 – Netflix Original
District 9
El Dragón: Return of a Warrior – Netflix Original
In the Tall Grass – Netflix Film
Outlander: Season 4
Peaky Blinders: Season 5 – Netflix Original
Raising Dion – Netflix Original
Super Monsters: Season 3 – Netflix Family
Super Monsters: Vida's First Halloween – Netflix Family

October 5
Despicable Me 3
Legend Quest: Masters of Myth – Netflix Family
October 7
Heartland: Season 12
Justice League
Match! Tennis Juniors – Netflix Original
October 8
Deon Cole: Cole Hearted – Netflix Original
The Spooky Tale of Captain Underpants Hack-a-ween – Netflix Family
October 9
Rhythm + Flow – Netflix Original
Schitt's Creek: Season 5
October 10
Riverdale: Season 4 (weekly episodes)
Ultramarine Magmell – Netflix Anime
October 11
El Camino: A Breaking Bad Movie – Netflix Television Event
The Forest of Love – Netflix Film
Fractured – Netflix Film
Haunted: Season 2 – Netflix Original
Insatiable: Season 2 – Netflix Original
La influencia – Netflix Film
Plan Coeur: Season 2 – Netflix Original
The Awakenings of Motti Wolenbruch – Netflix Film
YooHoo to the Rescue: Season 2 – Netflix Film
October 12
Banlieusards – Netflix Film
October 14
Martin Matte: La Vie, La Mort…Eh La La..! – Netflix Original
October 15
Citizen Kane
Dennis the Menace
October 16
Ghosts of Sugar Land – Netflix Original
October 17
The Unlisted – Netflix Family
October 18
The Yard (Avlu) – Netflix Original
Baby: Season 2 – Netflix Original
Eli – Netflix Film
Interior Design Masters – Netflix Original
The House of Flowers: Season 2 – Netflix Original
The Laundromat – Netflix Film
Living with Yourself – Netflix Original
MeatEater: Season 8 – Netflix Original
Mighty Little Bheem: Diwali – Netflix Family
Seventeen – Netflix Film
Spirit Riding Free: Pony Tales Collection 2 – Netflix Family
Suits: Season 8
Tell Me Who I Am – Netflix Original
Toon: Seasons 1-2 – Netflix Original
Unnatural Selection – Netflix Original
Upstarts – Netflix Film
October 21
Echo in the Canyon
Only the Brave
October 22
Jenny Slate: Stage Fright  – Netflix Original
October 23
Ant-Man
Breakfast, Lunch & Dinner – Netflix Original
Dancing with the Birds – Netflix Original
Master Z: The Ip Man Legacy
October 24
Daybreak  – Netflix Original
Revenge of Pontianak
October 25
Assimilate
Brigada Costa del Sol  – Netflix Original
Brotherhood – Netflix Original
Dolemite Is My Name – Netflix Film
Greenhouse Academy: Season 3 – Netflix Family
The Kominsky Method: Season 2 – Netflix Original
Nailed It! France (C'est du gâteau!) – Netflix Original
Nailed It! Spain (Niquelao!) – Netflix Original
Prank Encounters – Netflix Original
Rattlesnake – Netflix Film
It Takes a Lunatic – Netflix Original
Workin' Moms: Season 3
October 28
A 3 Minute Hug – Netflix Original
Little Miss Sumo – Netflix Original
Roman Israel, Esq.
Shine On with Reese: Season 1
October 29
Arsenio Hall: Smart & Classy – Netflix Original
October 30
Flavorful Origins: Yunnan Cuisine – Netflix Original
October 31
Creeped Out: Season 1
The Deep: Season 3
Kengan Ashura: Part ll – Netflix Anime
Nowhere Man  – Netflix Original
Wentworth: Season 7
LAST CALL
October 1
Midsomer Murders: Series 1-19
October 15
Reservoir Dogs
October 20
Halloween
Scream
Scream 2
Scream 3
The Cabin in the Woods
October 29
Wonder Woman
---
---
---
---
Similar Articles
---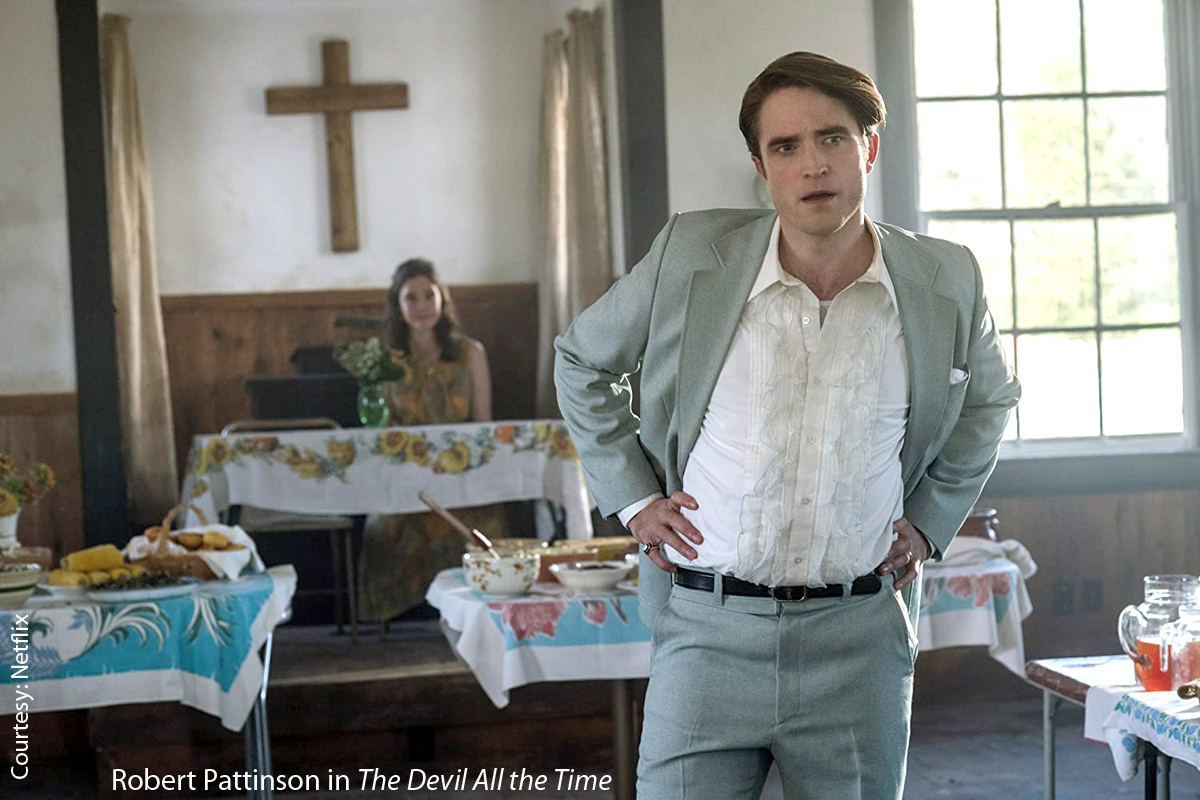 September 15, 2020 | Leave a Comment
As summer comes to a close, the entertainment doesn't stop. Check out the DVDs, Blu-rays and streaming shows on Disney+, Netflix and more coming out this week.
---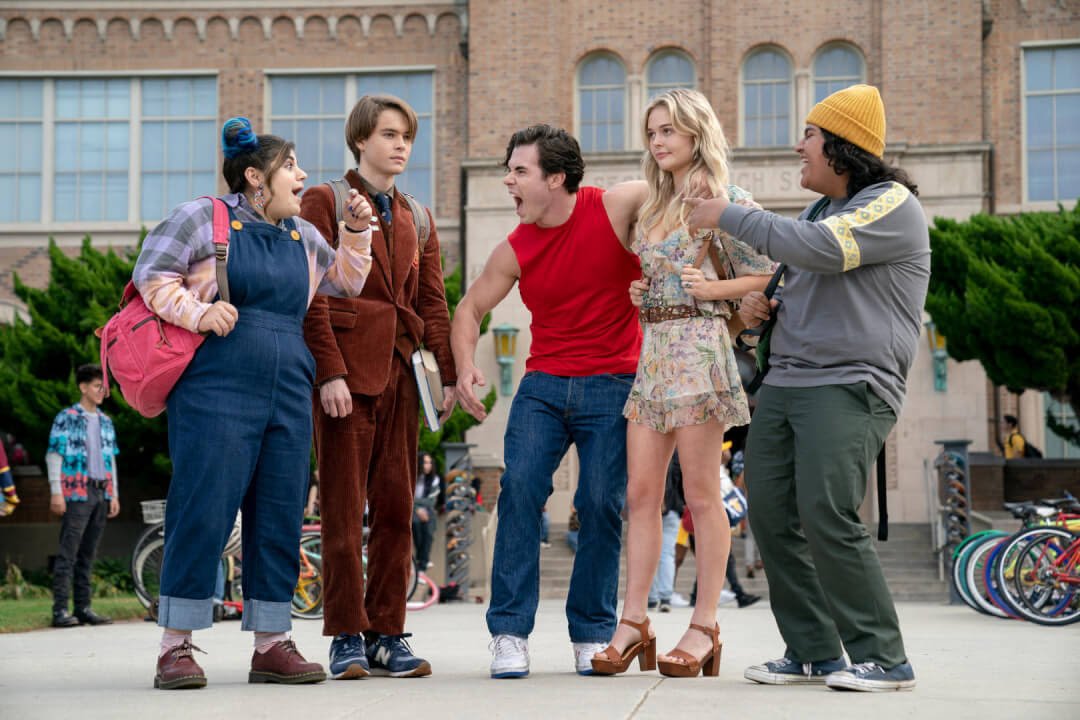 September 8, 2020 | Leave a Comment
Check out this week's assortment of new releases for your home entertainment enjoyment, including the sequel to the Netflix horror/comedy The Babysitter.
---