Find out what's new on Netflix Canada in September 2019
By Marriska Fernandes on August 22, 2019 | 1 Comment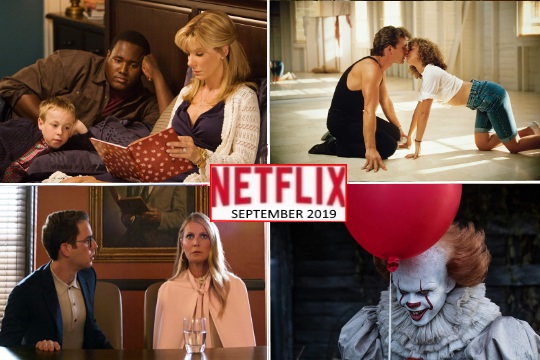 As we head into a crisp new season, Netflix is offering a wide range of films and TV to satisfy every kind of cinephile. From promising new originals like Ryan Murphy's The Politician to returning favorites like Grey's Anatomy: Season 15, Elite: Season 2 and more, it's time to start FALL-ing for these September arrivals.
Originals
TV honcho Ryan Murphy, the brain behind hits such as Glee and American Horror Story, recently signed a mega deal with Netflix. His first comedy series, The Politician starring Ben Platt and Gwyneth Paltrow, premieres Sept. 27. The series focuses on Payton Hobart's (Platt) journey through the most treacherous political landscape: High School. As someone who plans to go to Harvard and then become the President of the United States, Payton has to play dirty with his ruthless competitors.
Spanish original show Elite returns for a second season, picking up following the death of a student. Also, another student vanishes, allegiances shift, new friends join the drama, and dark secrets become too difficult to contain.
Premiering this month on Netflix is Hello, Privilege. It's Me, Chelsea. In this original documentary, Chelsea Handler explores how white privilege impacts American culture — and the ways it's helped her own life and career.
Forever Faves
It's time to not put Baby in the corner and watch Jennifer Grey and Patrick Swayze in Dirty Dancing. Or if you haven't seen The Blind Side starring Sandra Bullock, here's your chance to watch her stellar, Oscar-winning performance.
Fan favorite TV shows will be returning with more drama: Grey's Anatomy: Season 15, This Is Us: Season 3 and The Walking Dead: Season 9. Who doesn't love binge-watching all the drama?

Craving Comedy
It's acapella time, ladies. Pitch Perfect and Pitch Perfect 2 will both be coming to Netflix so call up your squad, because it's time for a sleepover sesh.
Of course, a movie tries to decipher a question that has long intrigued (and confused) women: What Men Want. Starring Taraji P. Henson, this comedy is another one for laughs with your crew.
Two more comedies to get you ROFL-ing are Bad Moms and The Other Woman. Clearly, the titles of these films say it all.

Horror Hungry
For horror lovers, you can bite your nails and prepare for a scream fest, starting with horror gem IT. If that's not enough, The Purge and The Purge: Anarchy are both slasher films that are perfect for a night at home alone.
Here's everything coming to Netflix this September. Scroll below for what's leaving the streamer.
Until spooky October, happy binging! ~Marriska Fernandes
Sept. 1
Awakenings
Black '47
Blow
Dirty Dancing
Elena
Family Guy: Season 17
For the Birds
Geostorm
IT
Kingsman: The Golden Circle
Letters to Juliet
Mune: Guardian of the Moon
Olmo & the Seagull
PAW Patrol: Mighty Pups
Premonition
Second Act
Spookley the Square Pumpkin
The Beguiled
The Blind Side
The Book of Henry
The Cat in the Hat Knows a Lot About That!: Season 1
The Dark Tower
The Mothman Prophecies
The Natural
The Walking Dead: Season 9
Uncle Naji in UAE
Sept. 2
Miraculous: Tales of Ladybug & Cat Noir: Season 2: Parts 1 and 2
Sept. 3
Mapplethorpe
Sept. 4
Casino
Murdoch Mysteries: Season 12
Pitch Perfect
Pitch Perfect 2
The Purge
The Purge: Anarchy
Scarface
The Tale of Despereaux
The World We Make
Sept. 6
Archibald's Next Big Thing – Netflix Family
Elite: Season 2 – Netflix Original
Hip-Hop Evolution: Season 3 – Netflix Original
Jack Whitehall: Travels with My Father: Season 3 – Netflix Original
The Spy – Netflix Original
Sept. 7
Dragons' Den: Season 13
Sept. 8
The Bletchley Circle: San Francisco: Season 1
Cupcake & Dino – General Services: Seasons 1-2
Sept. 10
Bill Burr: Paper Tiger – Netflix Original
Evelyn – Netflix Original
Terrace House: Tokyo 2019-2020 – Netflix Original
Sept. 12
The I-Land – Netflix Original
The Mind, Explained – Netflix Documentary
Sept. 13
Bumblebee
The Chef Show: Volume 2 – Netflix Documentary
Head Count
Hello, Privilege. It's Me, Chelsea – Netflix Documentary
Kabaneri of the Iron Fortress: The Battle of Unato – Netflix Original
The Ranch: Part 7 – Netflix Original
Tall Girl – Netflix Film
Unbelievable – Netflix Original
Sept. 15
Los Tigres del Norte at Folsom Prison – Netflix Documentary
Edge of Darkness
Flipped
Homeland: Season 7
Ravenous
Steal a Pencil for Me
The Other Woman
Sept. 17
Clive Davis: The Soundtrack of Our Lives
The Last Kids on Earth – Netflix Family
Sept. 20
Between Two Ferns: The Movie – Netflix Film
Criminal – Netflix Original
Disenchantment: Part 2 – Netflix Original
Fastest Car: Season 2 – Netflix Original
Inside Bill's Brain: Decoding Bill Gates – Netflix Documentary
Las del hockey – Netflix Original
Sept. 23
Team Kaylie – Netflix Family
Sept. 24
Atomic Blonde
Jeff Dunham: Beside Himself – Netflix Original
Sept. 25
Abstract: The Art of Design: Season 2 – Netflix Documentary
Birders – Netflix Documentary
Glitch: Season 3 – Netflix Original
Lethal Weapon: Season 3
This Is Us: Season 3
Sept. 26
Explained: Season 2 – Netflix Documentary
Grey's Anatomy: Season 15
Sept. 27
Bard of Blood – Netflix Original
Dragons: Rescue Riders – Netflix Family
The Good Place: Season 3
In the Shadow of the Moon – Netflix Film
The Politician – Netflix Original
Skylines – Netflix Original
Sturgill Simpson Presents Sound & Fury – Netflix Anime
Vis a vis: Season 4 – Netflix Original
Sept. 29
Nerve
Tiny House Nation: Volume 2 – Netflix Original
Sept. 30
Mo Gilligan: Momentum – Netflix Original
Bad Moms
Chip and Potato: Season 1
Rush Hour 3
Sin City: A Dame to Kill For
Storm Boy
What Men Want
Wonder Park
LAST CALL
Sept. 1
The Notebook
Sept. 6
Forgetting Sarah Marshall
Happy Gilmore
Kindergarten Cop
Sept. 14
17 Again
Drug Wars: Season 1
Sept. 29
Dear John
Sept. 30
Midsomer Murders: Series 1-19
---
---
---
---
Similar Articles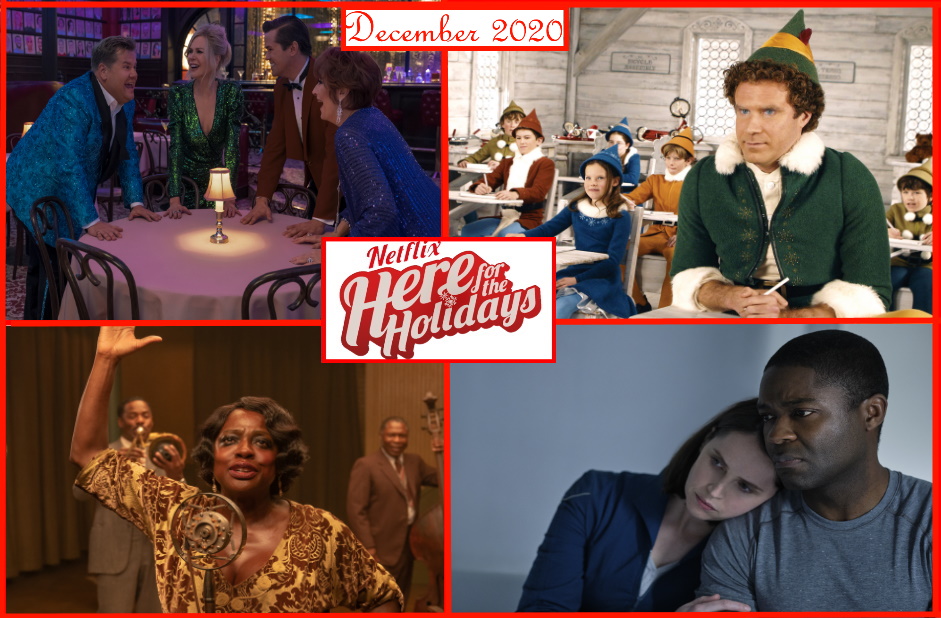 November 26, 2020 | 3 Comments
This December on Netflix, there are not only Christmas movies, but also thrillers, exciting new films and series from Shonda Rhimes and Ryan Murphy, and more.
---
---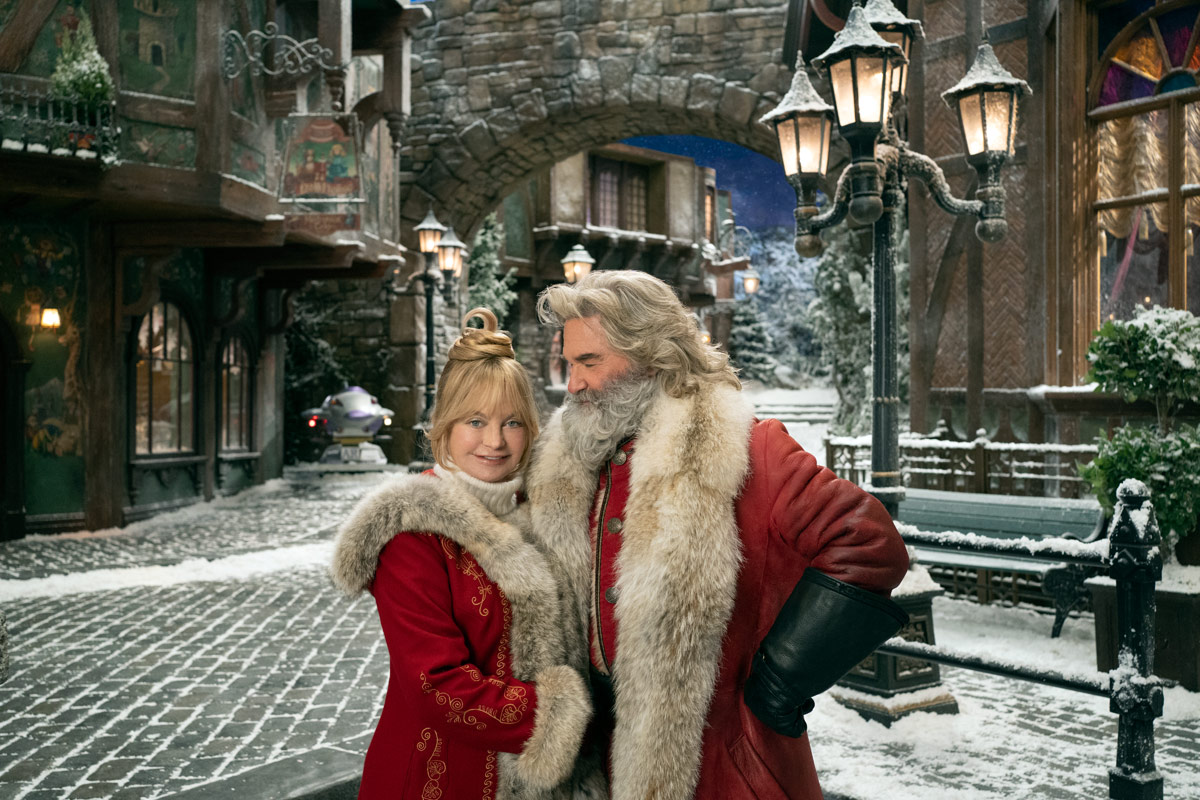 November 24, 2020 | 1 Comment
Check out the new DVDs, Blu-rays and streaming shows (Netflix, Amazon Prime Video, BritBox, Acorn TV, Sundance Now, Apple TV and Disney+) coming out this week.
---