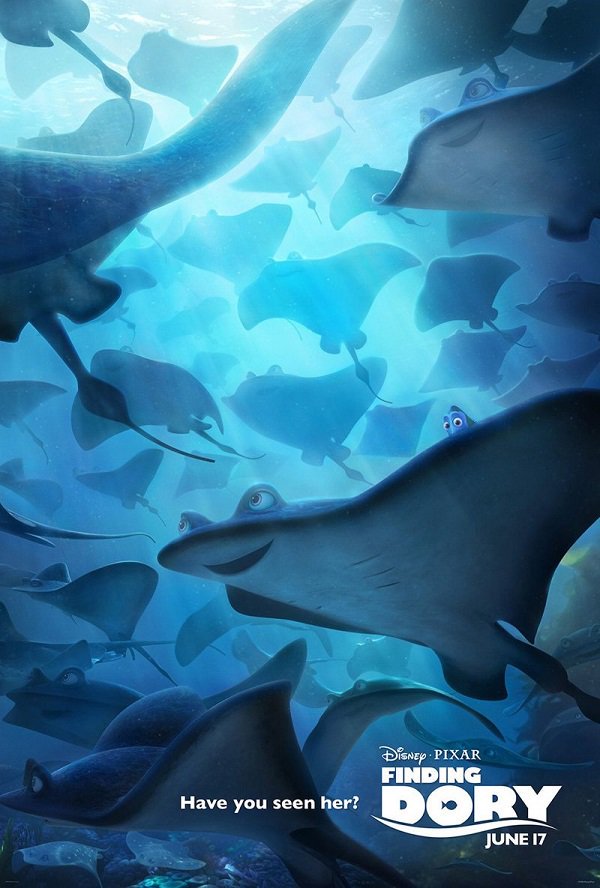 We all knew that Finding Dory, the long-awaited follow-up to 2003's beloved box office smash Finding Nemo, was going to do well at the box office this weekend — we just didn't anticipate how well.
The adventure sequel about a blue tang fish with short-term memory loss took home a whopping $136.2 million, shattering records to earn the all-time highest opening weekend for both an animated feature and PG-rated film ever. And with a top-notch 4.5 stars here at Tribute.ca, the folks over at Disney/Pixar certainly have many reasons to celebrate on this lovely mid-June weekend.
Try as it may, the funny flick Central Intelligence just couldn't come close to Dory's monumental opening weekend, securing a modest but respectable $34.5 million. The comedy, which pairs polar opposites Dwayne "The Rock" Johnson and Kevin Hart, can still call itself a winner among Tribute.ca users, who awarded it an impressive 4.5 star-rating.
After a $40.4 million, number-one opening weekend, The Conjuring 2 fell two spots to third, picking up $15.6 million. Even though it couldn't hold onto the coveted top spot, the 4.2-star-rated horror sequel has now officially earned over $180 million in just its second weekend at the global box office, easily quadrupling its relatively cheap $40 million budget.
Way back in 2013, Now You See Me ended its theatrical run with over $350 million in the bank, due in large part to its popularity in the foreign market. Unfortunately, with competition rife this summer, its sequel Now You See Me 2  seems to be quickly losing steam at the box office, bringing in just $9.7 million. As of this weekend, the illusionist feature has earned 2.8 stars from Tribute.ca users, as well as $91 million at the worldwide box office.
It was a tough battle for the top five between the X-Men and the orcs this weekend, but the 4-star-rated fantasy epic Warcraft managed to edge out the superhero sequel X-Men: Apocalypse, adding a small $6.5 million to its significantly larger $318 million global total.