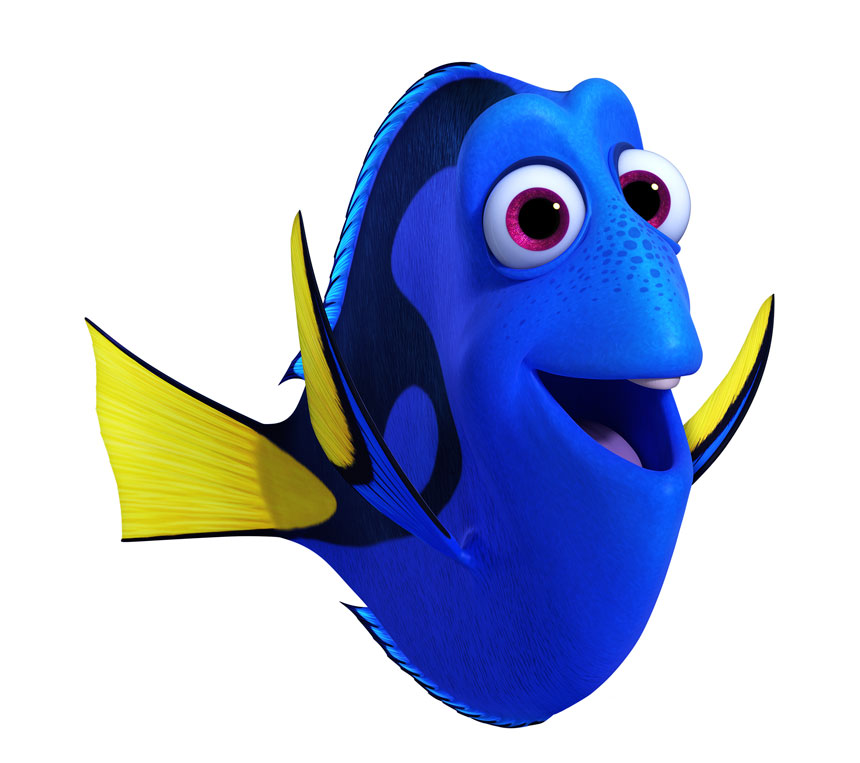 Disney•Pixar's new release Finding Dory, the sequel to Finding Nemo, has released its full roster of characters, as well as the voice talent tapped to help bring each character to life. The movie follows the beloved little blue fish Dory from the first movie, as she goes on an adventure to find her family.
This sequel is directed by Andrew Stanton, who helmed the first film, Finding Nemo, as well as the Oscar-winning WALL•E. "It really is a whole new chapter this time," said Stanton in a press release. "We're introducing new characters—each with his or her own unique voice. Everyone has something special to offer, which makes it fun and elevates the whole story. 'Finding Nemo' was a great calling card when it came to casting this movie. I don't take that for granted."
Check out who's returning and who's new in the sequel:
• Ellen DeGeneres returns as Dory, the bright blue tang with a sunny personality, but short-term memory loss. She realizes she's forgotten something big: her family. Even though she's found a new family in Marlin and Nemo, she feels someone out there may be looking for her.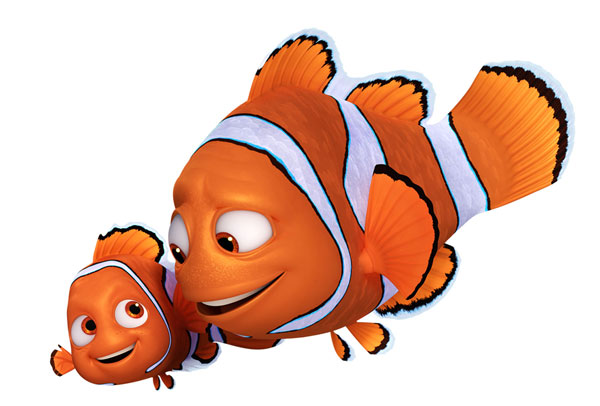 • Albert Brooks returns as Nemo's clownfish dad, Marlin. He reluctantly agrees to accompany Dory on a mission to the California coast to track down her family, especially since it was Dory who helped him find Nemo not long ago.
• Hayden Rolence joins the cast as Nemo. It's one year after Nemo had his big overseas adventure and he's back to being a normal kid: going to school and living on the coral reef with his dad and their neighbor, Dory. When Dory remembers pieces of her past and wants to take off on a trek to find her family, Nemo is the first to offer his help.
• Ed O'Neill lends his iconic voice to Hank, who is an octopus. Actually, he's lost a tentacle, so technically, he's a "septopus." Hank is the first to greet Dory when she finds herself in the Marine Life Institute, but he's not looking for a friend. Hank is only after one thing—a ticket on a transport truck to a cozy Cleveland facility where he'll be able to enjoy a peaceful life of solitude.
• Kaitlin Olson provides the voice of a clumsy whale shark named Destiny, who has a big heart. Destiny also lives in the Marine Life Institute.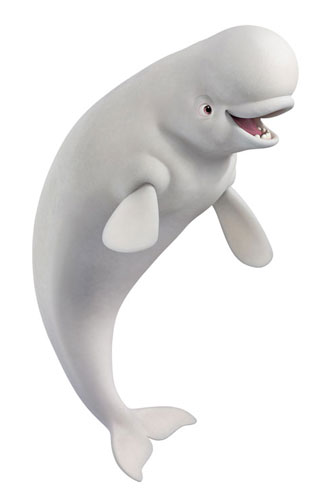 • Ty Burrell was tapped to give voice to Bailey, the Marine Life Institute's resident beluga whale, who is convinced his sonar skills are failing. The good news—or bad news, depending on who you ask—is that doctors at the MLI can't seem to find anything wrong with him.
• Diane Keaton and Eugene Levy were recruited to voice Dory's parents, Jenny and Charlie, who would do anything for their only child. Cheeful Jenny is a protective mother and a smart role model. Charlie likes to joke around, but nothing is more important to him than teaching his memory-challenged daughter how to survive.
• Idris Elba and Dominic West team up as the voices of Fluke and Rudder, a pair of sea lions at the Marine Life Institute. Marlin and Nemo find them snoozing on a warm—and highly coveted—rock just outside the center. These lazy sea lions really enjoy their down time and would rather not be bothered during a nap.
• Bob Peterson returns as Nemo's teacher Mr. Ray, who takes the education of his students very seriously. Nobody enjoys Mr. Ray's class more than Dory, who serves as his cheerful, albeit unnecessary, teacher's assistant during field trips.
• Torbin Bullock voices Becky — an offbeat, kooky loon who takes a liking to Marlin. Although she inspires little confidence, Becky might be smarter than she looks.
• Director Andrew Stanton and newcomer Bennett Dammann lend their voices to the ocean's coolest turtles, Crush and his son Squirt. They're always happy to lend a flipper to a fish in need.
• Bill Hader and Kate McKinnon make a cameo appearance as a fish couple that Dory briefly encounters along the way.
Finding Dory opens in theaters on June 17, 2016.