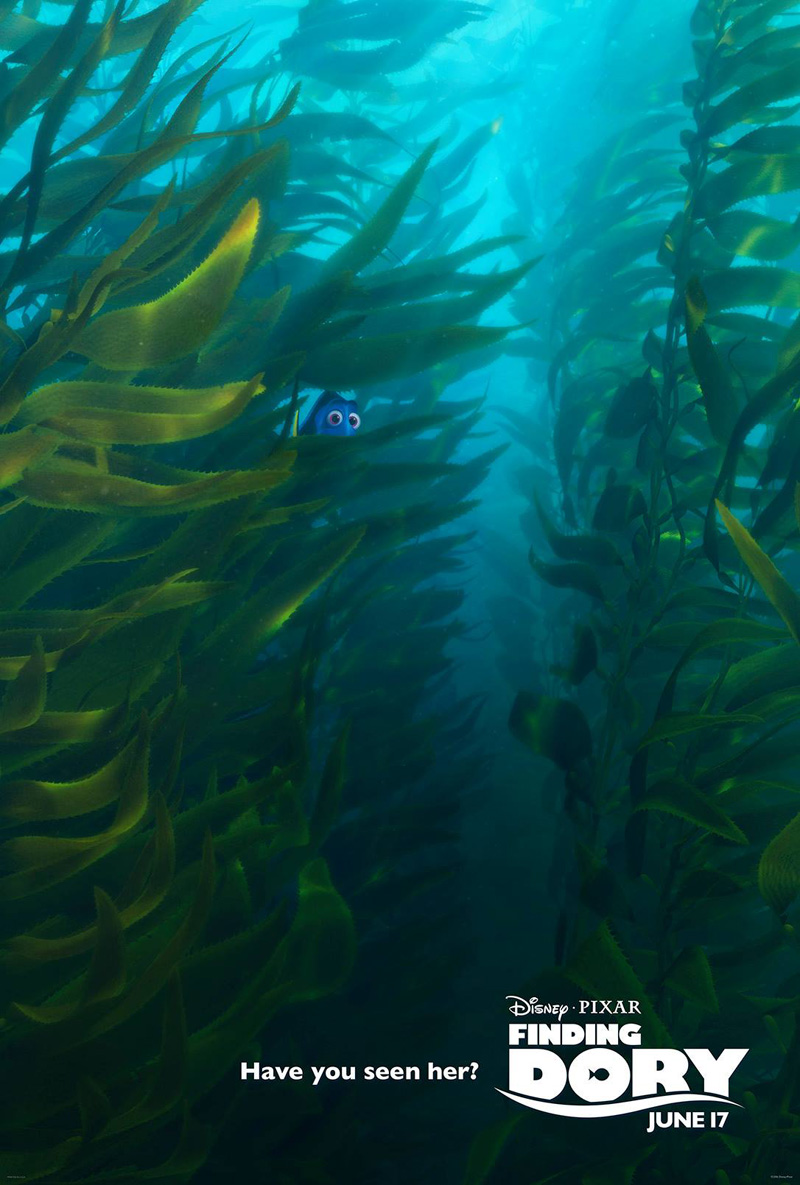 Finding Dory has once again proven itself as the biggest fish in the sea with another weekend box office victory.
After a phenomenal, record-smashing opening weekend where it made an epic $136.2 million-earning splash, the sequel to 2003's Oscar-winning Finding Nemo swims away from this weekend with $73.2 million. That addition brings its deep total to $286.6 million domestically and a staggering $396.9 million worldwide. The Ellen DeGeneres-voiced Disney/Pixar film is being showered with acclaim from critics and Tribute.ca users alike, the latter bestowing it with a 4.3 star rating.
The 1996 box office champion Independence Day (yes, it was the top-grossing film of the entire year) is granted sequel treatment with Independence Day: Resurgence. Despite the heavy weaponry it employs on screen, Roland Emmerich's film failed to squash the first-place fish on this list and wound up second, reeling in $41.6 million. Not a disappointing premiere by most standards, but probably leaner than its studio Fox was gunning for (the film did cost nearly $165 million to produce, after all). The Liam Hemsworth and Jeff Goldblum sci-fi action flick has garnered 3.6 stars on Tribute.ca.
With a respectable 3.9 star rating from Tribute.ca readers, the comedy Central Intelligence inspired enough interest from audiences in its second weekend showing to drop $18.4 million in its piggy bank. Starring Dwayne Johnson and Kevin Hart, and solidifying their statuses as box office favorites, the film's grand sum now sits at $69.3 million, not exactly a figure to laugh at.
The second film set in the sea on this week's top-five box office list is The Shallows. The Blake Lively shark thriller bit into audiences' fearful tastes and chewed off $16.7 million in its premiere showing. Accompanied by a 3.6 star rating on Tribute.ca, the movie performed better than its studio was hoping for. Sony reps reportedly said they were aiming for a $7 million weekend.
Shooting into fifth place among the best box office performers with a $7.8 million take is the Matthew McConaughey Civil War-time biopic Free State of Jones. Backed by a strong 4.4 stars from Tribute.ca users, the film will have to hope for continued interest on behalf of viewers if it's to match its $50 million budget. It's in its first weekend release and is based on the story of Mississippi native Newton Knight and his army of pro-Unionists.