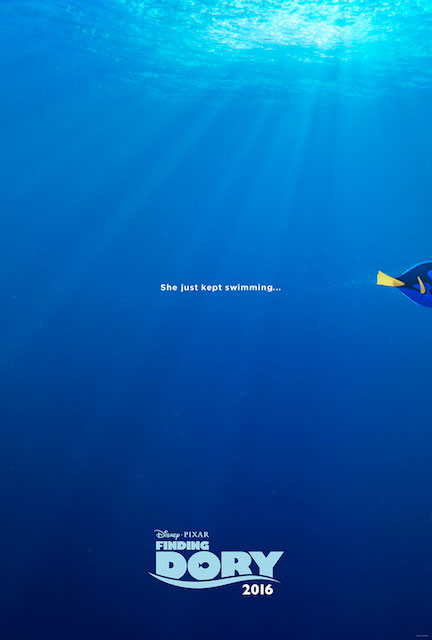 Everyone's favorite forgetful fish is back!
The official teaser trailer of Disney Pixar's Finding Dory was released this morning. Audiences fell in love with Dory in the 2003 film Finding Nemo as she sang her favorite phrase Just Keep Swimming and joined clownfish Marlin and his son Nemo on a wild adventure.
On June 17, 2016, Dory will reunite with Marvin and Nemo as she tries to find her family and remember her past. The movie picks up six months after the first movie.
Ellen DeGeneres voices Dory while Nemo is voiced by Hayden Rolence and Marlin is voiced by Albert Brooks. Other voice talents include Ty Burrell (Bailey), Ed O'Neill (Hank), Willem Dafoe (Gill), Diane Keaton (Jenny), Eugene Levy (Charlie) and Kaitlin Olson (Destiny). Idris Elba and Dominic West also join the ensemble cast.
Watch the full trailer above or click here.