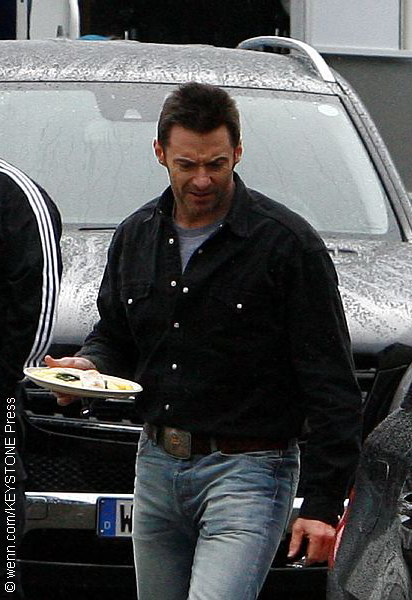 No doubt, Hugh Jackman and Zac Efron are two of Hollywood's hottest actors. However, the stars of the The Greatest Showman may have brought a little too much heat to the set after a staged fire escalated out of control.
The New York City Fire Department was called to extinguish the blaze at the Brooklyn Navy Yard where the the film's fiery final scene was being shot.
The scene features Hugh Jackman, who plays Barnum, carrying Zac Efron, who plays his assistant, out of a burning house into the hands of waiting firemen.
The fire soon became a reality, as the pyrotechnics malfunctioned, and six large lights used to intensify the glow of the blaze fell from the roof of the building, the New York Post reported.
However, a rep for 20th Century Fox told PEOPLE in a statement: "There was a small fire on the set of The Greatest Showman. The fire was quickly contained and no one was injured."
Although Hugh had just wrapped filming, he was among approximately 150 people who were on set at the time. It's unclear whether or not Zac was also on set at the time.
Fortunately, some retired firefighters working as extras helped quell the flames by attaching prop hoses to nearby fire hydrants. Soon after, FDNY firefighters arrived on the scene.
The Greatest Showman is a musical take on the life of visionary showman P.T. Barnum (Jackman) and his rise to create the traveling Ringling Bros. and Barnum & Bailey Circus, a.k.a. "The Greatest Show on Earth."
The film also features Rebecca Ferguson, Zendaya Coleman and Michelle Williams.
The movie hits theaters Christmas Day — December 25, 2017. ~Ashleen Grange