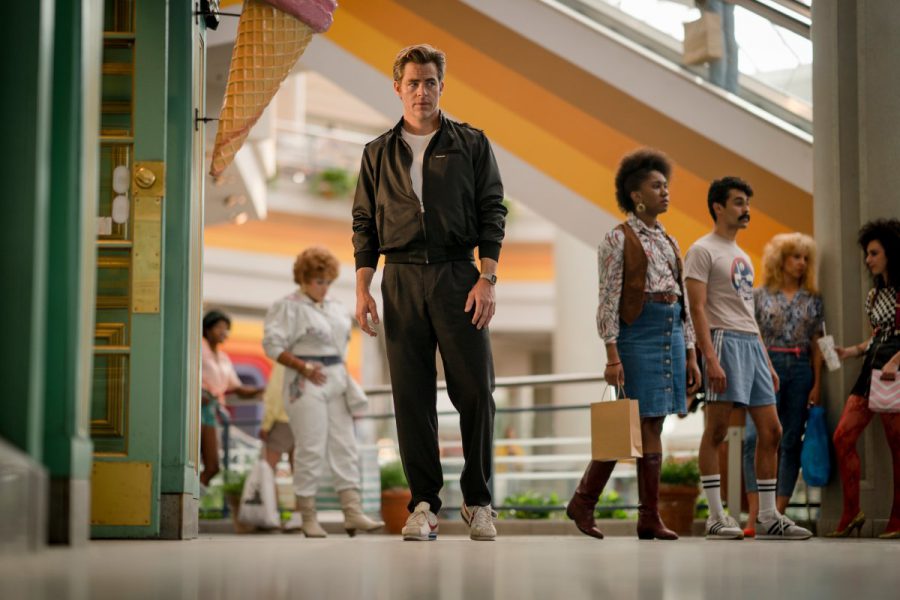 Princess Diana of Themyscira is welcoming the 1980s, but she isn't alone.
Filming is currently underway for the Wonder Woman sequel, which has officially been titled Wonder Woman 1984. Director Patty Jenkins tweeted a teaser pic of the highly anticipated film on Wednesday morning and captioned the post: "Welcome to WONDER WOMAN 1984, Steve Trevor!"
Fans of the first film will remember that in Wonder Woman, Diana's (Gal Gadot) love interest — pilot Steve Trevor (Chris Pine) — was killed at the end of the movie after he sacrificed himself to save the world from a deadly bomber aircraft.
The fair assumption was that Trevor perished in the explosion, but this picture confirms he will feature in the sequel. Considering that the events of the first film take place in World War I era and this one takes place in 1984, it is certainly worth noting that Trevor doesn't seem to have aged very much during all those years, if at all.
The picture shows actor Chris Pine as Trevor standing in the middle of what appears to be a mall, looking somewhat confused.
Unfortunately, Wonder Woman 1984 doesn't hit theaters until November 1, 2019, so we'll have to wait more than a year to find out for sure what's happened to Steve Trevor. ~Caitlyn Clancey