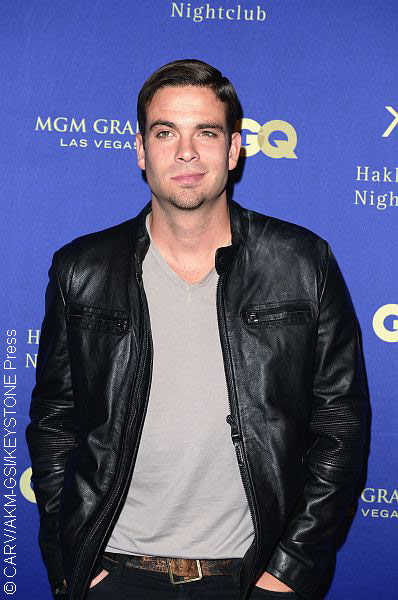 Former Glee star Mark Salling's body was found this morning, dead of an apparent suicide, according to TMZ. The 35-year-old actor, who pleaded guilty to child pornography last year, was arrested in 2015 after thousands of photos and videos of porn depicting prepubescent minors were found on his laptop and hard drive.
Authorities found his body hanging from a tree near a riverbed in Sunland, California, not far from where he was residing.
The actor's lawyer said in a statement to Entertainment Weekly, "I can confirm that Mark Salling passed away early this morning. Mark was a gentle and loving person, a person of great creativity, who was doing his best to atone for some serious mistakes and errors of judgment. He is survived by his mother and father, and his brother. The Salling family appreciates the support they have been receiving and asks for their privacy to be respected."
Last October, Salling pleaded guilty to the charges and his sentencing was scheduled for March 7. He was expected to get a sentence of between four and seven years in prison. He was also expected to register as a sex offender and pay $50,000 in restitution to each victim.
Mark is best known for playing Noah "Puck" Puckerman on Glee for six seasons. He also starred in a handful of films and TV shows. ~Marriska Fernandes