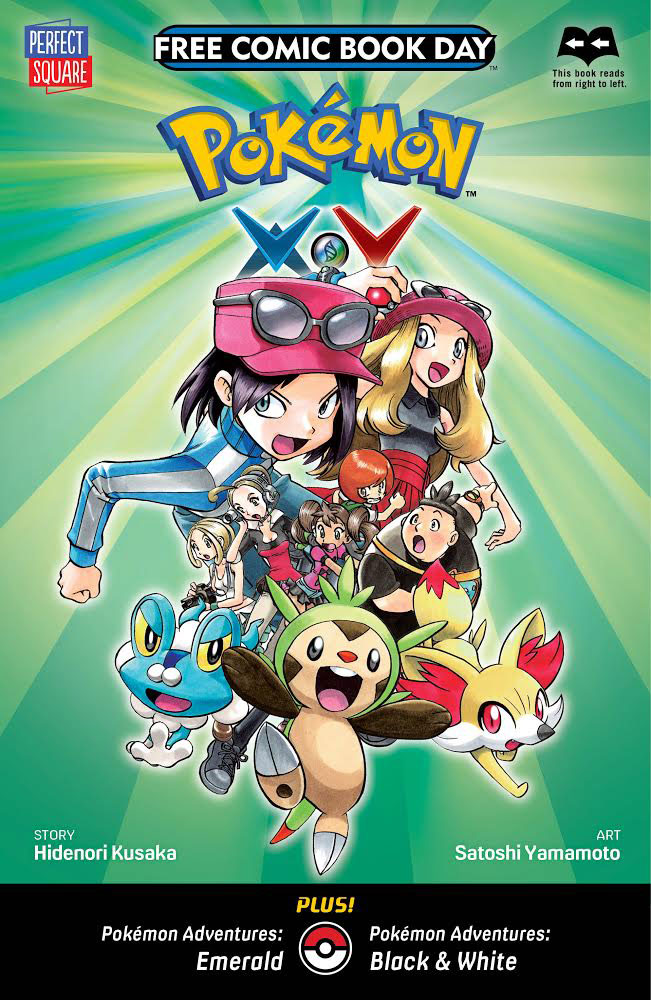 Free Comic Book Day is taking place this Saturday, May 2nd at thousands of retail locations across Canada.
Fans can pick up two free exclusive releases from VIZ Media, including a Shoen Jump manga (graphic novel) sampler featuring action-packed previews of JoJo's Bizarre Adventure: Part 1 – Phantom Blood, featuring the beginnings of the heroic Joestar family! Find out why this paranormal action saga, filled with outlandish characters, wild humor and bloody battles has captured the imaginations of fans all over the world. The sampler also features Yu-Gi-Oh.
For younger fans, they're offering a free Pokémon Adventures X•Y, based on the newest Pokémon X and Pokémon Y video games. Legendary Pokémon Xerneas and Yveltal's battle against each other is destroying Vaniville Town. Can X and Y safe the town and its residents? This sampler also features a special bonus mini-feature of the original Pokémon Adventures series, as well as Pokémon Adventures Black & White. 
Click here to find a participating retailer in your area.