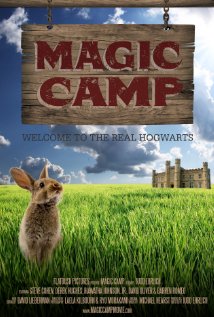 TIFF Bell Lightbox is hosting free family-focused events on Family Day – Monday, February 18. It will feature a whole day of special family films, activities and workshops, at no cost. Also, in March, they're bringing back Bell Free Weekend for its third consecutive year, offering free access to all regular film screenings plus family films and events taking place on Saturday, March 16 and Sunday, March 17, courtesy of Bell. Tickets for free screenings will be available at the TIFF Bell Lightbox box office one hour prior to screening time.
Free film screenings include:
Reel Rascals: Animal Animania
This international collection of animal-themed shorts will delight and entertain young audiences. Recommended for ages 4 to 7. Screening on Monday, February 18 at 10 a.m. and on Sunday, March 17 at 10:15 a.m.
Mouse for Sale dir. Wouter Bongaerts | 2001 | Belgium | 4 min.
Ormie dir. Rob Silvestri | 2010 | Canada | 4 min.
The Squeakiest Roar dir. Maggie Rogers | 2011 | UK | 4 min.
Snowflakes and Carrots (Flocons et carottes) dir. Samantha Leriche-Gionet | 2010 | Canada | 4 min.
Jungle Beat: This Little Light of Mine dir. Brent Dawes | 2011 | South Africa | 5 min.
Mobile dir. Verena Fels | 2010 | Germany | 6 min.
The Gruffalo's Child dirs. Uwe Heidschotter & Johannes Weiland | 2011 | UK | 27 min.
The Magicians (Het gehem) dir. Joram Lürsen | 2010 | The Netherlands | 94 min. Screening on Monday, February 18 at 10:45 a.m. and Saturday, March 16 at 10:30 a.m.
When aspiring young magician Ben's best friend Sylvie really disappears during a new trick, he realizes that he's got to save her before it's too late. Recommended for ages 7 to 10. In Dutch with English subtitles. Subtitles to be read aloud by an experienced reader on February 18.
Magic Camp dir. Judd Ehrlich | 2012 | USA | 85 min. Screening on Monday, February 18 at 12 p.m. and 3 p.m.
This documentary takes viewers behind the scenes at Tannen's Magic Camp where young magic lovers come together every summer to learn how to become professional magicians. Recommended for ages 9 and up. Director in attendance.
Lotte and the Moonstone Secret (Lotte ja kuukivi saladus) dirs. Heiki Ernits and Janno Põldma | 2011 | Latvia/Estonia | 73 min. Screening Monday, February 18 at 1 p.m. and Saturday, March 16 at 10:15 a.m.
When her uncle brings back a mysterious stone from a secret temple in the mountains, Lotte the dog must outrace a pursuing pack of moon rabbits to unlock its magical secret. Recommended for ages 4 to 8. Dubbed in English.
Eleanor's Secret (Kérity, la maison des contes) dir. Dominique Monféry | 2009 | France | 76 min. Screening on Monday, February 18 at 2:30 pm and Sunday, March 17 at 10:30 am
A magical library literally brings the characters of classic children's books to life in this delightful animated fantasy. Recommended for ages 6 to 11. Dubbed in English.

Family Day Free Family Activities
Taking place from 10 a.m. to 4 p.m. families can participate in a variety of creative film activities in TIFF Bell Lightbox, including:
Be in the Scene: Through the magic of green screen technology, visitors can immerse themselves into stunning film scenes.
Buttonography: Kids become their own buttonographers by deciding what images they want on their button and have it made on site.
It's Magic!: Families can enjoy pop-up magic shows running throughout the day on the third floor of TIFF Bell Lightbox.
Bell Free Weekend Free Family Activities
Running from 10 a.m. to 4 p.m. families can visit the TIFF Bell Lightbox learning studios on the third floor for fun workshops, including:
Build a Bug: Kids craft and build a creepy, crawly bug out of a variety of materials.
Button-Making and Paper Craft: Participants design and make their own buttons and paper creations.
 Admittance to family activities is available on a first-come first-served basis. Capacity is limited. Click here for TIFF Bell Lightbox's full showtimes listings.