Matthew McConaughey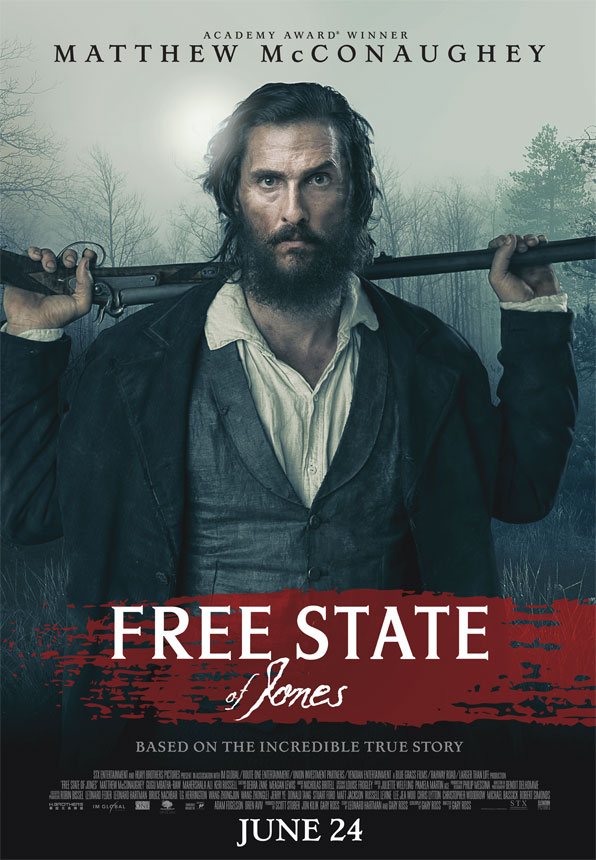 stars in the new period actioner/drama Free State of Jones, based on the incredible true story of Newton Knight, who gathered together a group of 200 deserters during the American Civil War in 1861 and launched a rebellion.
Matthew plays Newton, a man who is opposed to the futility of the Civil War and the needless deaths and destruction caused by battle, especially when a young friend is killed.
An anti-slave advocate, Newt deserts and leads the group of rebels who join his cause, eventually forming the "Free State of Jones" in Jones County in Mississippi. He also falls in love with a slave named Rachel, played by Gugu Mbatha-Raw.
A new poster (at left) has just been released and we've also added a new gallery of 18 movie stills from the production that you can see by clicking here. To get a look at all the action Free State of Jones promises, check out the trailer above.
Free State of Jones opens nationwide on June 24, 2016. ~Alexandra Heilbron