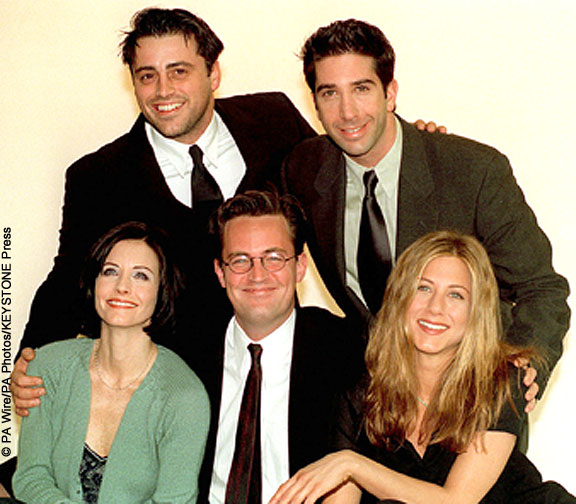 The long-awaited Friends reunion is finally happening. The entire cast of Friends will reunite for a two-hour special on NBC as a tribute to sitcom director James Burrows. Burrows, 75, who recently directed his 1,000 TV episode with an episode of NBC's sitcom Crowded, directed 15 episodes of Friends.
In addition to the cast of Friends, cast members of other TV shows that Burrows has directed will also be on hand to honor him, including The Big Bang Theory, Will & Grace, Mike & Molly, Taxi, Cheers and Frasier. Burrow has won a total of 10 Emmy Awards during his career and in 2015 earned a Lifetime Achievement Award from the Directors Guild of America.
All of the Friends cast members – Jennifer Aniston, Matt LeBlanc, David Schwimmer, Courteney Cox, Lisa Kudrow and Matthew Perry – are scheduled to appear on the special, which will air Sunday, February 21st.