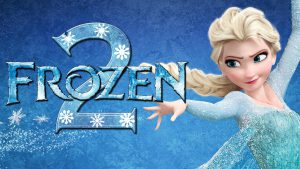 Disney has just put out numerous release dates for upcoming films, and it has been announced that the highly anticipated Frozen 2 will be coming to theaters six years after the original.
Although the plot for this film is still under wraps, it's expected to do well at the box office, with the first installment in the series being the highest grossing animated film ever.
Fans of the first film will be happy to hear that cast members Kristen Bell and Idina Menzel will be returning as Anna and Elsa.
Kristen tweeted: "Quick weather forecast from your favorite disney princess' sister: Theaters are gonna get Frozen on November 27 2019! Woo Hoo!"
Part of the reason why it's taken so long for the sequel to come out is because Disney wants to make sure the film is perfect. Producer Peter Del Vecho recently confirmed they are still in the "development writing process."
Impatient fans shouldn't worry about the wait though, because Olaf is getting ready to star in his own Christmas special this winter.
Olaf's Frozen Adventure, which will air on ABC, will focus on the friendly snowman but also have appearances from Anna, Elsa, Kristoff and Sven.
Are you excited to see what Frozen 2 is all about? Make sure to comment below! ~Brenden Zerihun 
Quick weather forecast from your favorite disney princess' sister: Theaters are gonna get Frozen on November 27, 2019! Woo Hoo!!!! https://t.co/rhhOZygVQB

— Kristen Bell (@IMKristenBell) April 25, 2017