Frozen II – Olaf steals the show in sequel: Blu-ray review
By Alexandra Heilbron on February 25, 2020 | 1 Comment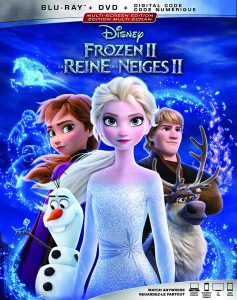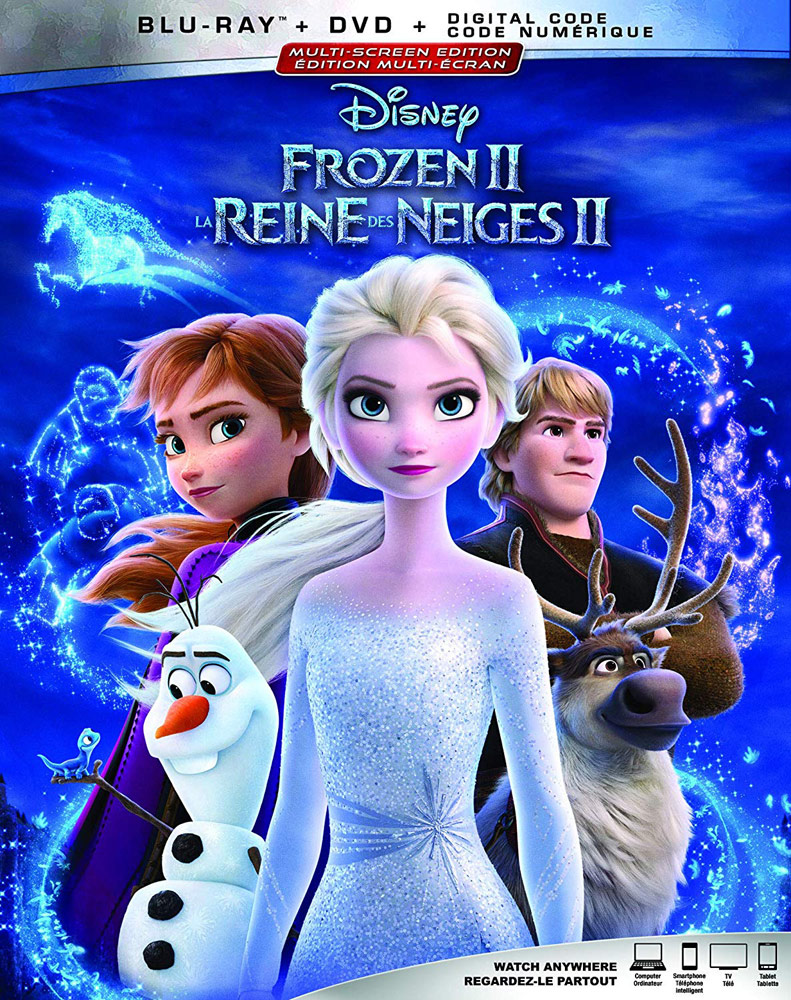 Frozen II
has a beginning that's similar to the first movie — with Anna and Elsa as small children. The little girls are playing with their dolls in an enchanted forest playset. Their father, Edward, offers to tell them a bedtime story about a real enchanted forest.
He tells them it was home to the Northuldra people, who offered their hands in friendship to Anna and Elsa's people. Their grandfather, King Runeard, offered in turn to build a dam for the Northuldra people to strengthen their waters, as a gift of peace.
Edward, a teen at the time, was allowed to come along for the ceremony, which included games for the children. However, when Edward is distracted for a moment, he turns back to discover the day of fun has suddenly turned into a battle. He's knocked out and when he comes to, someone has dragged him to safety. He hears the voice of a girl singing to him.
Edward became king that day and ever since, a powerful mist has covered the forest. Their mother tells the girls that only the River Ahtohallan knows the answers.
Years later, Elsa (Idina Menzel) begins to hear the same haunting voice her father heard. She feels it's calling out to her, but she tries to resist its pull. However, when the trolls arrive to tell her the past is not as it appears and that a wrong needs to be righted or there is no future, she decides she must take action.
And so begins a new adventure for Elsa and Anna (Kristen Bell), as well as their faithful companions Kristoff (Jonathan Groff), Olaf (Josh Gad), and Sven.
Olaf is even more hilariously adorable in this sequel, and is given more to do than in the first film, to the delight of the audience. He's become one of the favorite characters in this movie series and literally steals the show. When I saw this in the theater, everytime he appeared on screen, people howled with laughter at his antics.
Although the sequel is beautifully illustrated and features the characters we grew to love in the first Frozen, it has more frightening scenes than the first and the themes of battle and death (Edward becomes king because his father was killed in battle) may be frightening for younger Frozen fans.
However, it has a lot going for it, with the characters growing and developing: Anna learns that she needs to stop clinging so tightly to Elsa; Elsa learns that she needs to discover her own destiny, independent from her sister and Kristoff learns to have courage as he works up the nerve to ask Anna an important question.
The animation is top-notch, including the scenes in which Elsa rides a galloping "water horse" to safety, and the songs are as tuneful as the ones in the first Frozen. There's no showstopper like the Oscar-winning song "Let it Go," but Elsa's Oscar-nominated song "Into the Unknown" is powerful, and Kristoff's "Lost in the Woods" is a great tune, with visuals that are reminiscent of a music video — young viewers will especially appreciate it. The one that sent a shiver down my spine when I saw it on the big screen was Elsa's "Show Yourself."
Overall, the movie is a satisfying follow-up to the first film. Included on the Blu-ray are a number of wonderful bonus extras. See below for the full list:
Outtakes: Even though the actors were behind microphones, they still had a number of goofs and lighthearted moments that will have you laughing.
Did You Know??: Fun facts about the making of the movie and the hidden secrets in Frozen II.
The Spirits of Frozen 2: Director Chris Buck and director/screenwriter Jennifer Lee talk about how much the trip the filmmakers took to Norway and Iceland influenced the film. They reveal that the Northumbra people were based on Scandinavia's Sámi people, who have four spirits based on nature: Air, Fire, Water and Earth.
Scoring a Sequel: Executive music producer Tom MacDougall and Christophe Beck explain how important it is to combine the lyrical songs into the score.
Deleted Scenes: Prologue, Secret Room, Elsa's Dram, Hard Nokk's, A Place of Our Own.
Deleted Songs: "Home" and "I Wanna Get This Right."
Gale Test: Jennifer Lee and Chris Buck talk about how challenging it was to present wind/gale as a character.
"Into the Unknown" in 29 Languages: We see the scene from the movie, with Idina Menzel and 28 other singers providing their voices for the Oscar-nominated song.
If you have seen Frozen II yourself and would like to rate/review it, click here.
---
---
---
---
Similar Articles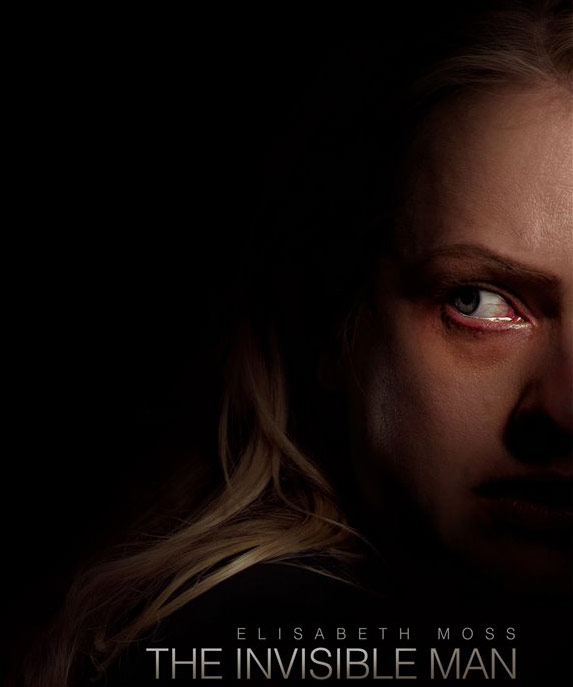 March 18, 2020 | 2 Comments
As the coronavirus pandemic leads to more closures each day, several current box office hits are being released online, as well as one upcoming release.
---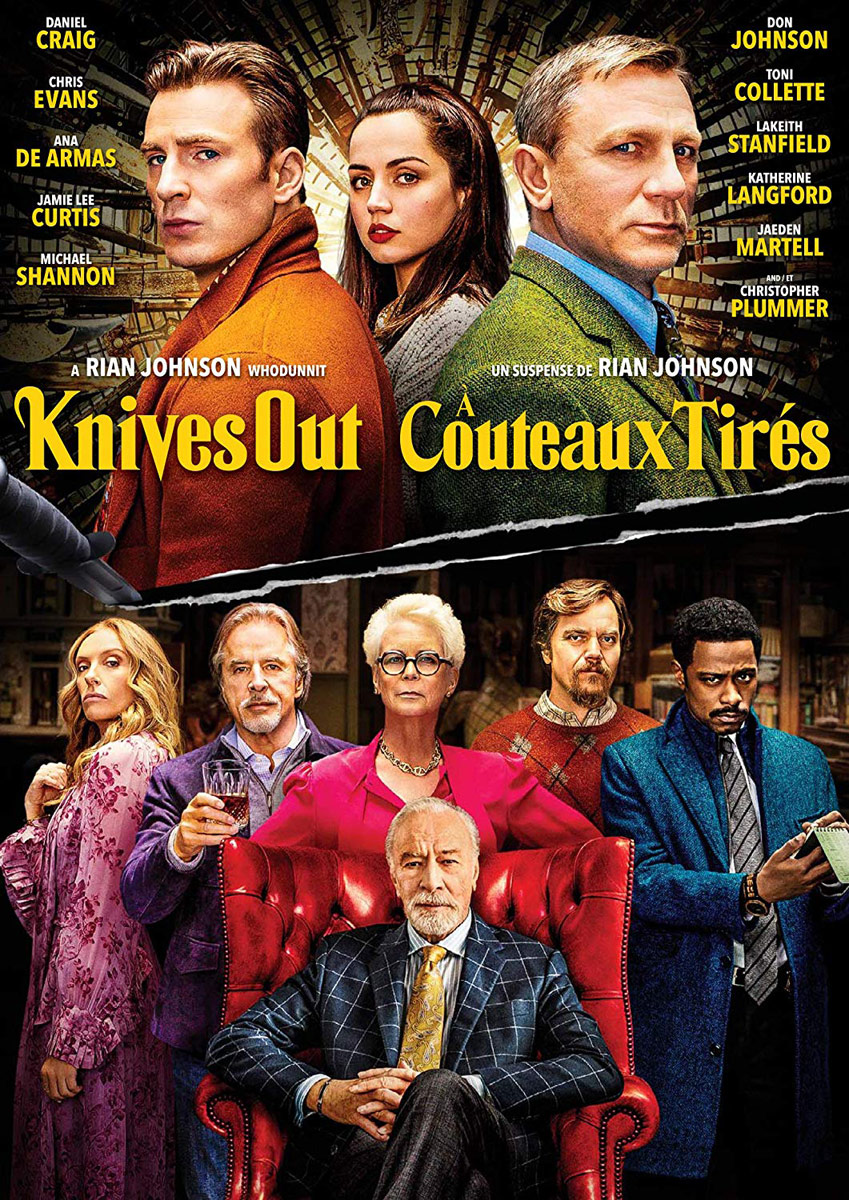 February 25, 2020 | Leave a Comment
Four movies in total are now available for home release, including the popular murder mystery Knives Out and the highly anticipated sequel Frozen II.
---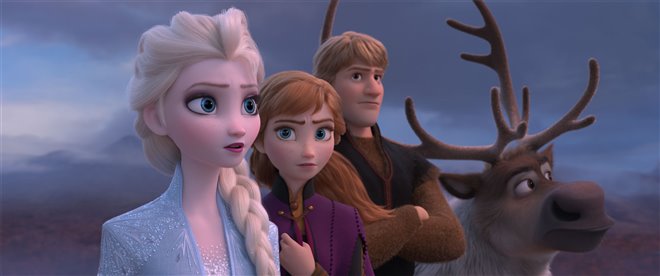 February 10, 2020 | Leave a Comment
We have an exclusive clip from the Blu-ray bonus features of Disney's Frozen II. The clip spotlights Canadian composer Christophe Beck. Check it out!
---