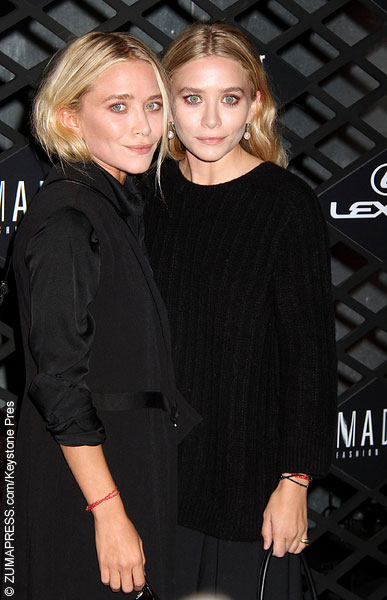 Netflix's rejuvenation of the beloved '90s sitcom Full House will be less one family member. Michelle Tanner, the character portrayed by both Mary-Kate and Ashley Olsen, won't appear in the new series, titled Fuller House.
The twins have chosen to leave the past in the past in order to focus on their fashion brands and other business ventures. Many wonder how they could resist being part of the show that propelled them to fame, but possibly the fact that they're multimillionaires may have something to do with it. The two have yet to release an official statement.
Original cast members Candace Cameron Bure (D.J.), Jodie Sweeten (Stephanie), Andrea Barber (Kimmie Gibbler) and John Stamos (Uncle Jesse) will all reprise their roles. Dave Coulier will also return as Uncle Joey, while onscreen dad Bob Saget and Lori Loughlin (Aunt Becky) are in negotiations.
Fuller House, set to premiere in 2016, will revolve around D.J. Tanner. The storyline has D.J. getting married and losing her spouse, leaving her with three children to raise on her own. Sister Stephanie, best friend Kimmy and Kimmy's teenage daughter all move in to help with the kids.
At this point one more "You got it dude!" from Michelle seems far-fetched. What will be interesting is how they explain her absence. Fans interested in catching up with the Tanners still have some waiting to do, but the show's been off the air since '95…one more year won't hurt. ~Andree Rhooms