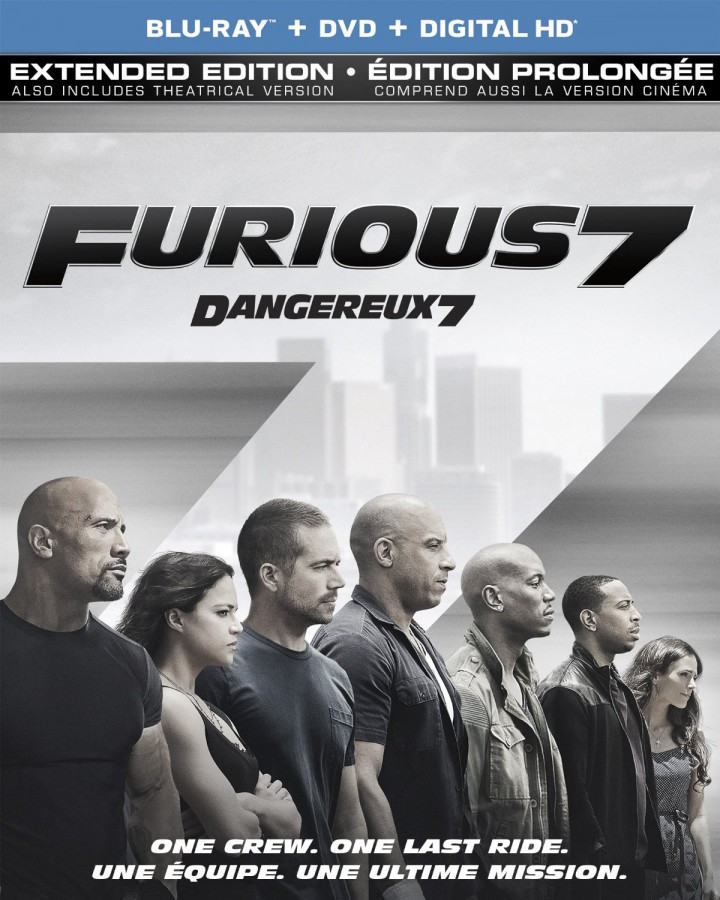 The Fast and Furious franchise kicked things into high gear with Furious 7. If you're a fan of the high-speed series, you're sure to enjoy this one. They even have a new villain you'll love to hate.
The film begins with Deckard Shaw (Jason Statham) – Owen Shaw's big, bad, older brother – vowing to settle one last score against the team who put him in the hospital. And Deckard Shaw will be no easy feat. He managed to leave Hobbs laid up in the hospital.
Meanwhile, Dom (Vin Diesel) is taking Letty – who still has amnesia – to the street phenomenon they invented: Race Wars. After winning a race, she gets overwhelmed by the crowds and takes off. Dom finds her at her tombstone, where she says she needs to find herself and kisses him goodbye.
The sins of the past have followed Dom and his family home when he receives a package from Tokyo – but it's not a surprise from Han. Deckard Shaw is beginning to make his appearance known in an explosive way.
Director James Wan stepped away from his usual genre for this installment and he didn't miss a beat. He accelerates the excitement with insane, edge-of-your-seat stunts and keeps the characters true to their values: ride or die and loyalty.
Furious 7 is a bittersweet installment to the franchise with the unfortunate passing of Paul Walker during filming. However, James and the entire Fast family did justice to his memory, showing that they're not just an on-screen cast, but an off-screen family.
Tej (Chris "Ludacris" Bridges) and Roman (Tyrese Gibson) bring their usual comic relief, which intertwines beautifully between the more emotional scenes that – at times – bring awareness to the more ominous tone looming over the film.
Furious 7 takes you on a journey through the franchise's entire 15 years, tying in all its predecessors – so if Tokyo Drift had you confused, don't worry, Furious 7 will make sense of it all. The film also features an appearance from Lucas Black, who played Sean in Tokyo Drift.
The cast and crew did justice to Paul's memory with a touching tribute and fans alike will have a chance to say goodbye to Brian O'Conner. If you're emotional, you may want to have a tissue on standby.
The Blu-ray includes the extended version, which takes the high-action scenes to another level. It also includes Deleted Scenes and the following featurettes: The Cars of Furious, Flying Cars, Tower Jumps, Inside the Fight, Talking Fast, "See You Again" Official Music Video, Back to the Starting Line, Race Wars: Furious 7, Snatch and Grab and Making of Fast & Furious Supercharged Ride. The four latter featurettes are also included with the DVD version.
Other DVDs releasing today include:  The Age of Adaline, Citizenfour, American Heist and Manglehorn. ~Sandra D. Sukraj