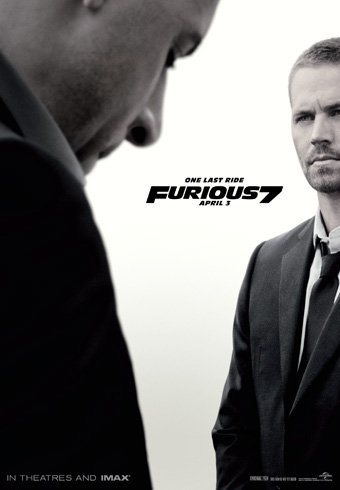 As expected, Furious 7 topped this weekend's box office, leaving the rest of the competition in its rearview. The seventh installment of The Fast and the Furious franchise raced into first place with $143.6 million dollars. Marketed as "One last ride" in addition to it being Paul Walker's final performance, Furious 7 was highly anticipated with many wondering how the franchise would handle his tragic passing. The action-packed film is a winner with Tribute fans. They've given it rave reviews and 5 stars.
The family comedy Home dropped to second and earned $27 million. It's a hit with Tribute readers. They've given the film 4.2 stars.
The Will Ferrell and Kevin Hart comedy Get Hard also dropped one spot, landing at number three. This weekend the film earned $12.9 million. Tribute readers have mixed reviews and give it a 3.2 star rating.
Cinderella stayed in fourth this weekend and earned an additional $10 million dollars. Tribute readers love the remake of the classic fairy tale, giving it 4.5 stars.
The Divergent Series: Insurgent dropped two spots to number five this weekend, adding $10 million to its gross revenue. Tribute readers love the thriller, giving it 4.5 stars. ~Sandra D. Sukraj