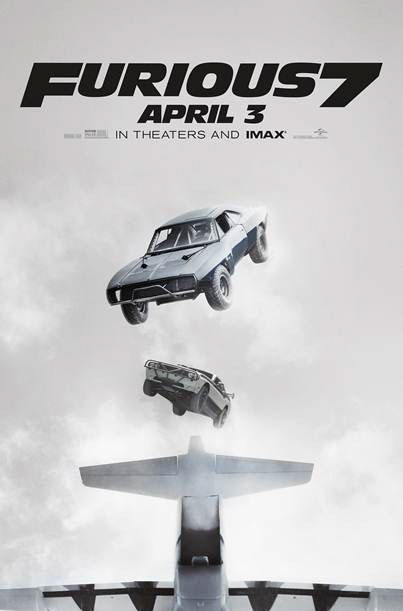 This week, two new trailers made their way to the top trailers list. While Furious 7 took the top spot, The Longest Ride rounded out the top five. Home, Woman in Gold and Get Hard completed the list of this week's hot trailers.
1) Furious 7
2) Home
3) Woman in Gold
4) Get Hard
5) The Longest Ride
1) Furious 7 trailer: Han (Sung Kang) is killed in revenge on the streets on Tokyo by Deckard Shaw (Jason Statham), Owen Shaw's (Luke Evans) older brother. Shaw turns his sights on Brian (Paul Walker) and Dom (Vin Diesel) as they team up for one last ride. To protect those they love, and fight against a man bent on vengeance, it will be a fast and furious ride to the end.
2) Home trailer: After an alien race called the Boov invades Earth to make it their new home, a resourceful human girl named Tip (voiced by Rihanna) avoids capture and embarks on the road trip of a lifetime with a banished Boov named Oh (voiced by Jim Parsons). 
3) Woman in Gold trailer: Maria Altmann (Helen Mirren), a Holocaust survivor in her eighties now living in Los Angeles tries to get back art stolen by the Nazis from her family in Vienna prior to World War II. Together with her young lawyer, E. Randol Schoenberg (Ryan Reynolds) she fights the government of Austria for almost a decade to reclaim Gustav Klimt's iconic painting of her aunt, Portrait of Adele Bloch-Bauer I.

4) Get Hard trailer: When millionaire hedge fund manager James King (Will Ferrell) is convicted on fraud charges and sentenced to hard time at San Quentin, he's given 30 days to get ready for his prison stint. He turns to tough guy Darnell Lewis (Kevin Hart) to get him ready for prison. However, Darnell turns out to be an upstanding small business owner who has not only never been to prison, but he's never even received a parking ticket.

5) The Longest Ride trailer: Luke (Scott Eastwood) was a champion bull rider, but after a fall that put him in the hospital, he had to stop competing. Now, with the possibility that he and his mother could lose their ranch, he has to get back into the sport to earn enough money to pay the bills, even though another bad fall will likely kill him. He meets Sophia (Britt Robertson), a college student who will soon be heading to New York to begin her new career. They fall in love, but with them both heading in opposite directions, they don't know where their relationship stands. While driving, they come across Ira (Alan Alda), an elderly man whose car went off the side of the road, trapping him inside. He shares his memories of his own decades-long romance with his beloved wife, which deeply inspires the young couple.