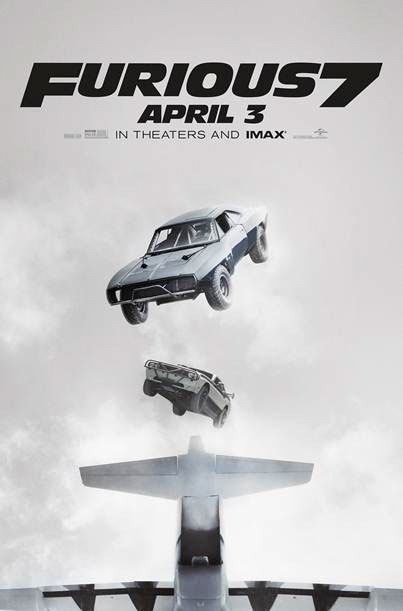 Furious 7 still leads the race at the box office this weekend but it might be its final lap in the lead. We expect to see some big changes once Avengers: Age of Ultron hits the big screen in its debut next weekend.
Furious 7  stayed on top at the box office for the fourth consecutive weekend, taking in an estimated $18.26 million, becoming the first to hold the Number 1 spot for four weekends in a row since The Hunger Games in 2012. Domestically, it has grossed $320.54 million and topped $1 billion at the international box office. Tribute readers are big fans of this film, giving it 4.6 stars.
Paul Blart: Mall Cop 2 earned $15.5 million in its second weekend on the big screen. Readers said they had many laughs at Paul Blart's expense and gave it 4 stars.
Premiering this weekend was the new romance drama The Age of Adaline starring Blake Lively, Michiel Huisman and Harrison Ford. With its movie star cast and original plot, the film grossed $13.3 million in its first weekend sliding into the third slot. Tribute readers thought the story was beautiful and gave it 4 stars.
The family flick Home holds on to the number four slot this weekend, grossing $8.3 million. Readers think this film is a great family movie and gave it 4.4 stars.
Rounding out the top five this weekend is Unfriended. In its second weekend at the box office, the thriller made $6.2 million. Readers had mixed reviews about the film giving it 2.5 stars.