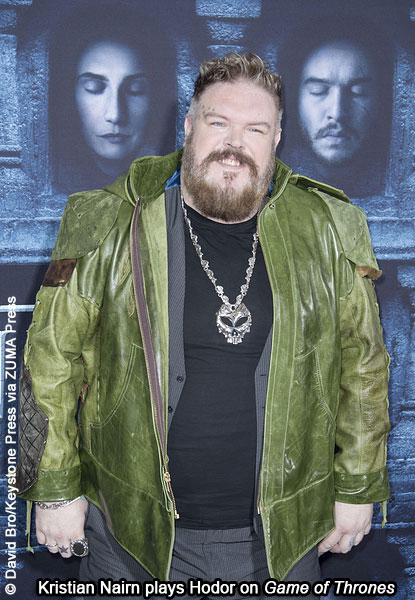 Warning: If you haven't yet seen the latest episode of Game of Thrones — how's that rock you've been living under?
When it comes to Game of Thrones, it's safe to assume to expect the unexpected. But even seasoned executive producers David Benioff and D.B. Weiss didn't count on the fervent (and annoying) reaction to last Sunday's "The Door."
On Tuesday night's Jimmy Kimmel Live, Benioff and Weiss issued an apology to GOT fans for Hodor's (Kristian Nairn) untimely death, who died bravely holding a door shut in order to save Bran Stark (Isaac Hempstead Wright) from a herd of wights.
However, they weren't actually sorry for killing the gentle giant off — "We kill a lot of main characters," Benioff said nonchalantly — but because of "all the idiots who, from now on, will be shouting 'Hodor' every time you go through a door."
Yup, we'd say that's a pretty good reason.
Watch their hilariously "heartfelt apology" here: