Game of Thrones S6 E4 review: Book of the Stranger
By Tribute on May 16, 2016 | Leave a Comment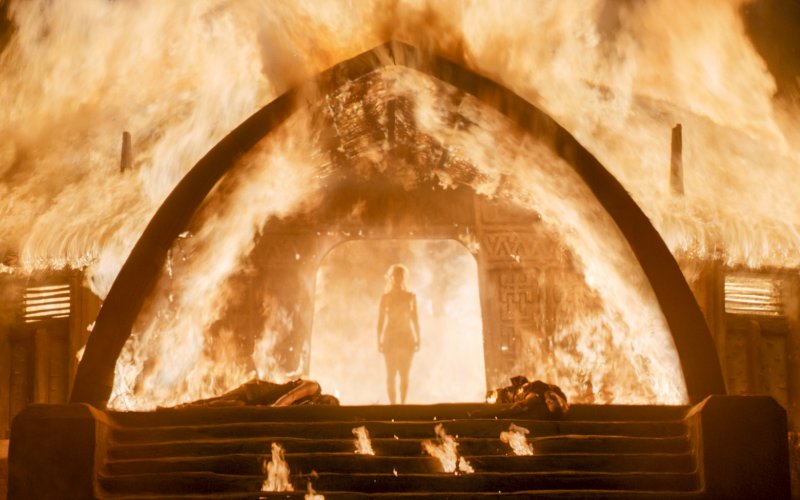 This was an excellent episode. My favorite of the season so far, in fact. You know why? Because things are finally happening. Decisions are being made. New and old wars are being waged, and this exactly what makes Game of Thrones great.
The first war — Dany versus the World. This is what I wanted to see all season. The mighty return of Khaleesi.
Way back in the season one finale Daenerys (Emilia Clarke) proved in epic fashion that she was the flame-retardant Mother of Dragons, Breaker of Chains, Leader of Men. If ain't broke, why fix it? This time around, she extinguishes the last remaining leaders of the Dothraki army. Way to prove a point. She emerges from the flames unscathed, naked, and redeemed, and ready to start some shit. Daario, Jorah and the entire colony bow down to her, as they darn well should. GOT's portrayal of women is sometimes problematic but when you see characters like Daenerys Targaryan, who is arguably the most powerful (yet still flawed) character of the show, you ask yourself: who needs the Bechdel test?
And then we've also got Cersei (Lena Headey). As much of a murderous, power hungry and completely unlikable jerk she is, you gotta hand it to her, she doesn't go down without a fight. She's somehow managed to worm her way back into the fold at King's Landing by appealing to Tommen's, the Queen of Thorns' and Kevan's love of family and by, of course, waging war against the High Sparrow. It's the Crown versus the Gods. I'm really looking forward to seeing what happens with this. The smooth-talking, self-righteous High Sparrow simply has too much power right now and he needs to get stripped of it, before Queen Margaery (Natalie Dormer) is stripped of her clothes and her dignity. (I actually like her and won't enjoy her walk of shame nearly half as much as I enjoyed Cersei's last season). But we all know this has nothing to do with Margaery, Tommen, or even the High Sparrow — the real war here is the Lannisters versus everyone who isn't a Lannister.
A much less war-hungry Lannister is Tyrion (Peter Dinklage), who's playing it slow, diplomatically and bloodless. To the dismay of former slaves Missandei and Grey Worm, he's given the slavers a very generous seven years to weed out slavery in Meereen. For their trouble, they will be justly compensated with money and women — as long as they stop finding the Sons of the Harpy. Unlike his siblings and most of the characters on the show, Tyrion isn't about starting wars, he's about making deals. Somehow I don't think this plan is gonna fly with Dany, however. Politicking can only take you so far, and, as we all know and as I've said before, blood will always be reign supreme in the game of thrones.
Speaking of familial outliers, this episode also saw the happy reunion of Jon (Kit Harington) and his half-sister Sansa (Sophie Turner). Their initial greeting and subsequent conversation by the fire were sweet scenes that served to remind us that there's still a lot of love left in Westeros. And that the Starks (or at least what's left of them) aren't going down easily. Sansa is understandably thirsty for some Ramsay Bolton blood. Jon, on the other hand, is hesitant and clearly just very tired of fighting. But this new, war-torn Sansa (who may have made the biggest transformation since season one) is adamant. And as soon as they find out that the new apple-peeling and Osha-killing Madwarden of the North has captured their brother Rickon, Jon knows something must be done. It's Bolton's army versus Jon, the Wildlings and hopefully Littlefinger and the forces of Vale. This one is gonna be bloody, folks.
"Book of the Stranger" was perfectly paced, not nearly as convoluted as the previous episode, and finally boasted some major plot developments. And, bonus! No infanticide or animal slaughter. I'm really excited to see how much, and whose (adult, human) blood is spilled this season. War is indeed coming.
Game of Thrones airs Sundays on HBO at 9 p.m. ET/MT. ~Shelby Morton
---
---
---
Similar Articles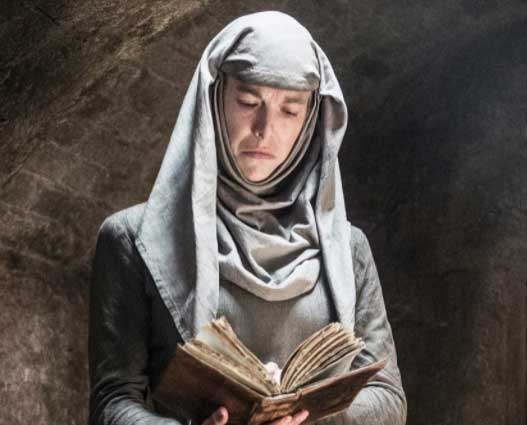 May 27, 2021 | 13 Comments
Game of Thrones star Hannah Waddingham didn't know until she arrived on set that her character was going to be waterboarded. The scene took 10 hours to film.
---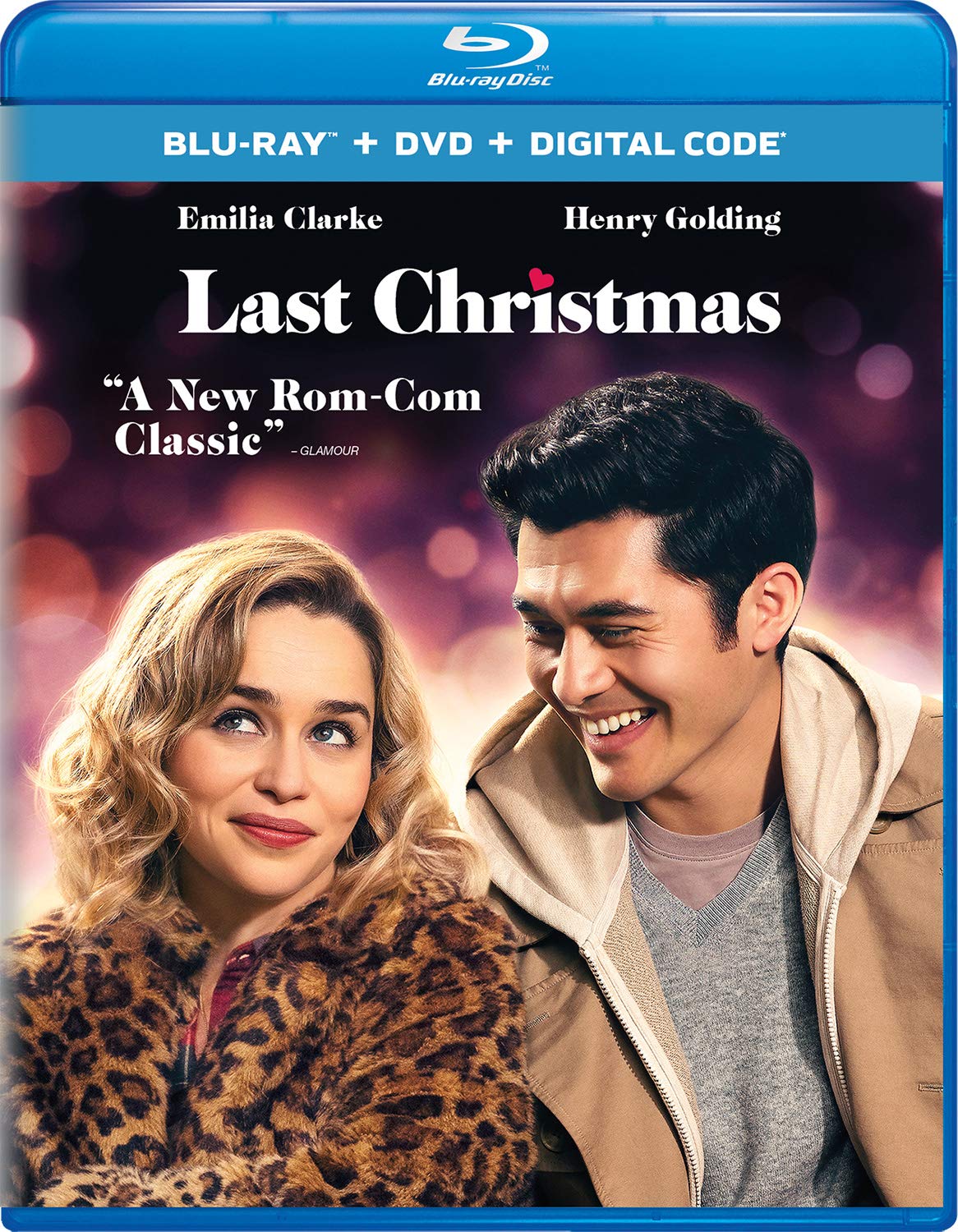 February 4, 2020 | 2 Comments
Inspired by the music of George Michael comes this Christmas rom-com with a twist on the classic tune. Click here to read our DVD and Blu-ray review!
---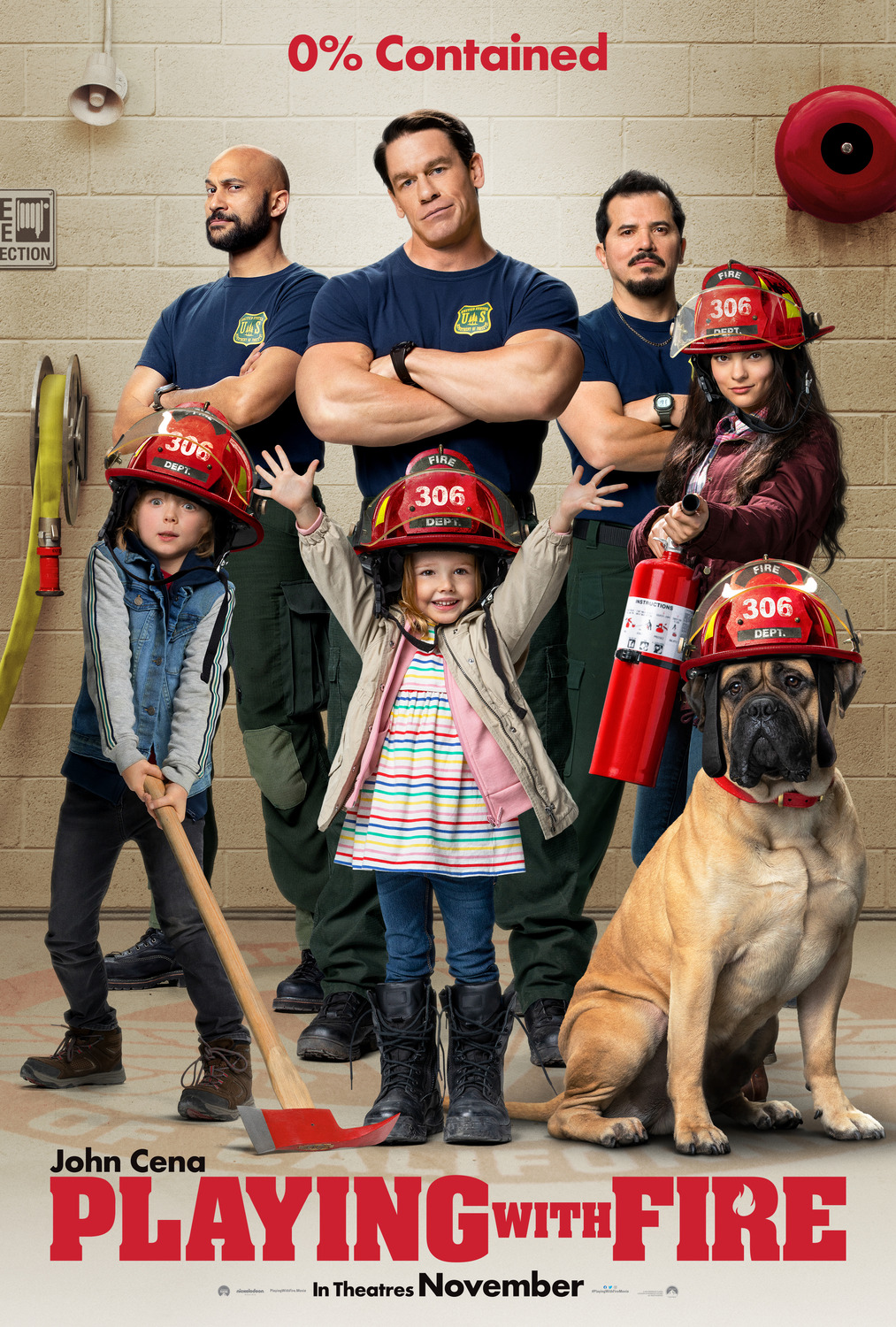 February 4, 2020 | Leave a Comment
Four new movies releasing on DVD and Blu-ray today, including Playing With Fire and Last Christmas. Click here to get all the details on this week's releases.
---