Game of Thrones S8 Episode 4 recap: The Last of the Starks
By Tribute on May 6, 2019 | 2 Comments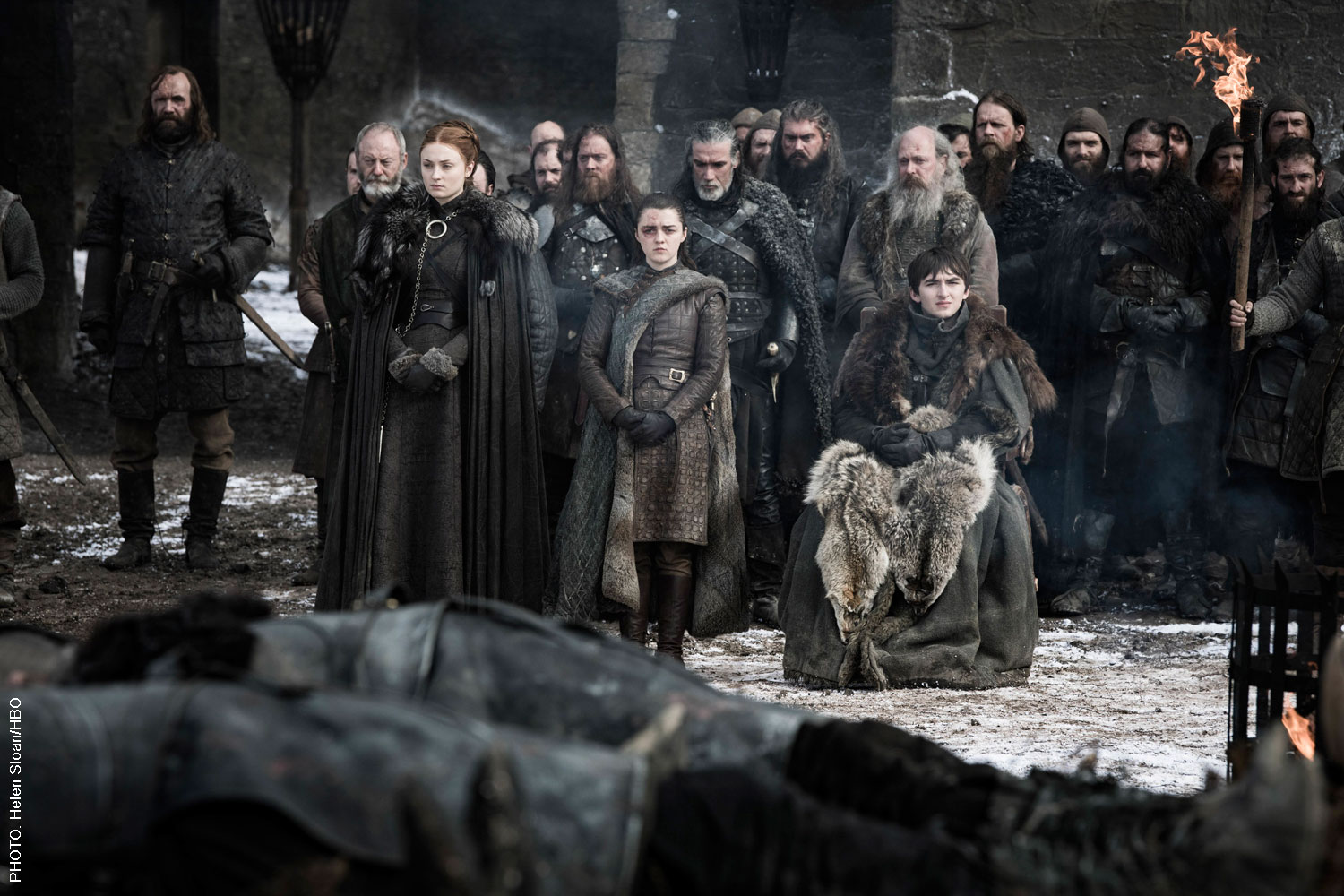 SPOILERS BELOW! So… many… spoilers.
They do not make Dornish wine strong enough for this poor reviewer, so let's just get it over with. I'm ready, Ser Gregor (Hafþór Júlíus Björnsson).
As all of Winterfell celebrates their victory over the Army of the Dead, Arya (Maisie Williams) is nowhere to be found. Gendry (Joe Dempsie) gets up to look for her, but he's stopped by Daenerys (Emilia Clarke). Daenerys names Gendry Lord of Storm's End. She does this because Gendry, although a bastard, is the son of the late King Robert Baratheon.
Robert was Lord of Storm's End before stealing the Iron Throne from Dany's father, and Dany decides Gendry deserves the lordship. The fact that he'll likely be loyal to Dany probably didn't hurt either.
Gendry gleefully accepts the honor, and races to find Arya to tell her the good news. Arya congratulates Gendry, and the two share a passionate kiss. In his excitement, Gendry tells Arya he loves her and then gets down on one knee and proposes marriage to her.
Gendry explains to Arya that he needs her. After all, he doesn't know the first thing about being a Lord, while Arya's father was not only a Lord, but Lord Paramount and Warden of the North.
Arya declines the proposal. She says it's not in her nature to be a Lady. It's never been for her.
Jon Snow's (Kit Harington) had a lot to drink. He's so drunk he even makes out with his aunt! Ew, gross right?! Oh wait, I forgot, he does it when he's sober like, all the time. Nvm.
Seriously though, he and Daenerys have a fairly intense conversation. Dany tells Jon she's never begged for anything before, but begs Jon not to tell his sisters he's a Targaryen.
Jon's in a tough place. His sisters don't trust Daenerys. Nobody in the North really does. Arya tells Jon the truth. Making an alliance with Dany was a smart move because it got rid of the White Walkers. However, that doesn't mean Dany will make a good Queen.
When Sansa (Sophie Turner) and Arya continue to refer to Jon as their brother, and a Stark, he cracks. Jon tells his sisters he's a Targaryen.
Sansa tells Tyrion (Peter Dinklage), Tyrion tells Varys (Conleth Hill) and Varys decides since eight people know, it isn't a secret anymore. It's information.
I was expecting this episode to be narrated by Kristen Bell doing her "Gossip Girl" voice-overs.
Come on. I mean, they literally played a drinking game! Tyrion, Jaime (Nikolaj Coster-Waldau) and Brienne (Gwendoline Christie) played the Westeros version of "never have I ever."
When Tyrion asks Brienne if she's a virgin, she decides to take a bathroom break. When Tormund (Kristofer Hivju) tries to track Brienne down, Jaime subtly but firmly subcommunicates to Tormund that Brienne isn't interested in him and he should stop pursuing her.
That's a good lesson for the kids out there. It's not about shouting someone down. Act like you've been there. Jaime's come a long way since season one.
Or has he?
He takes Brienne's virginity, and in the days that follow it appears he'll be staying with Brienne at Winterfell. When Ser Bronn (Jerome Flynn) barges into Winterfell with a crossbow (where's the security?), Jaime and Tyrion promise High Garden to Ser Bronn. It would appear Jaime has switched sides.
However, in typical Jaime fashion, he leaves Brienne in the middle of the night to ride for King's Landing. Brienne weeps uncontrollably when Jaime tells Brienne his heart is with Cersei (Lena Headey). It's always been with Cersei. Jaime then lists all of the horrible things he's done for Cersei.
Seeing Brienne weeping as the camera panned away from her was powerful. We've never seen Brienne this vulnerable.
On the complete opposite end of the spectrum, we have Arya and the Hound (Rory McCann). Arya wasn't the only one to turn down nookie at the celebration. A groupie was literally throwing herself at the Hound, and yet he wanted nothing to do with her.
The following day, Arya and The Hound ride south to King's Landing to slay their enemies. Maybe killing is the only thing that will bring these two any joy.
Let this be a lesson. Vengeance will NOT make you happy. When the vengeance is served, you will still feel angry because that's what you've trained yourself to do. Angry people aren't angry because of logic or reason. They're angry because they're angry.
Daenerys is angry at Cersei. She demands all of the soldiers in Winterfell march south ASAP. Dany doesn't care if they're wounded or tired. She wants Cersei dead.
This haste proves to be Dany's downfall. Her dragon Rhaegal is still wounded from the Battle of Winterfell, and is ultimately killed by Euron Greyjoy's (Pilou Asbæk) fleet in a battle at Dragonstone. Had Rhaegal had more time to recover, he would have likely avoided the deadly crossbow fire.
The computer animators pulled no punches. They made Rhaegal's death as graphic as possible.
To make matters worse, Missandei (Nathalie Emmanuel) has been taken prisoner.
Dany seethes with anger. She doesn't want to wait — she wants revenge now.
Daenerys demands a meeting with Cersei to negotiate Cersei's unconditional surrender.
Cersei's no fool. She's allowed the citizens of King's Landing to take refuge in the safety of the Red Keep — the royal residence. This means Daenerys, the supposed "Breaker of Chains," would have to slaughter thousands of innocent people to defeat Cersei and take the Red Keep.
If Daenerys burns King's Landing to the ground, the Lords and citizens of Westeros would never accept her as their rightful queen.
Danerys and a team of soldiers, including Grey Worm (Jacob Anderson), meet Cersei's entourage to negotiate. Tyrion begs Cersei not to kill Missandei. Tyrion reminds Cersei she is pregnant, and that Daenerys will spare Cersei and her child if Cersei surrenders.
Cersei orders Ser Gregor to behead Missandei. Missandei's last words are "dracarys," a Valyrian word that commands dragons to spit fire. I guess that's what we can expect in next week's episode.
Remember folks, the penultimate episode of every season of Game of Thrones is almost always the big budget battle episode.
When Missandei is beheaded, Grey Worm is shell-shocked. Missandei is the only person he's ever loved.
Poor Tyrion bursts into tears. He knows what's coming next: the death of thousands of innocent people.
I can't say I blame Cersei. There's no way Dany would have kept Cersei alive. Remember folks, it was Cersei herself who once said, "When you play the Game of Thrones you win, or you die. There is no middle ground."
The episode ends with Daenerys seething with rage. She's almost paralyzed. She's lost Ser Jorah (Iain Glen), and two of her dragons (whom she refers to as her children) since coming to Westeros. I can't imagine what she's feeling.
How do you think the great game will end?
Tyrion and Varys discussed the fact that Jon is an objectively better potential monarch than Dany. After seeing how reckless Daenerys can be, I can't say I disagree.
Jon said his goodbyes to Tormund, Sam (John Bradley), Gilly (Hannah Murray) and even Ghost. Maybe he's going to rule the Seven Kingdoms now that the loose ends in the North are tied up.
I predict Jaime will kill Cersei, Sandor will kill Gregor, and Jon and Dany will kill each other.
This show is getting dark. When Ser Bronn held that cross bow, I felt shivers in my spine. I genuinely didn't know if Tyrion and Jamie would survive that scene.
As the greatest television series in history draws to a close, I can only rejoice in what we've had the honor to bear witness to. I have no idea how it'll all end, but I, along with the rest of the world, am dying to find out.
Leave your thoughts in the comments.
Here's a hint though: "If you think this has a happy ending, you haven't been paying attention." -Ramsay Bolton (Iwan Rheon). ~ Yanis Khamsi
---
---
---
---
Similar Articles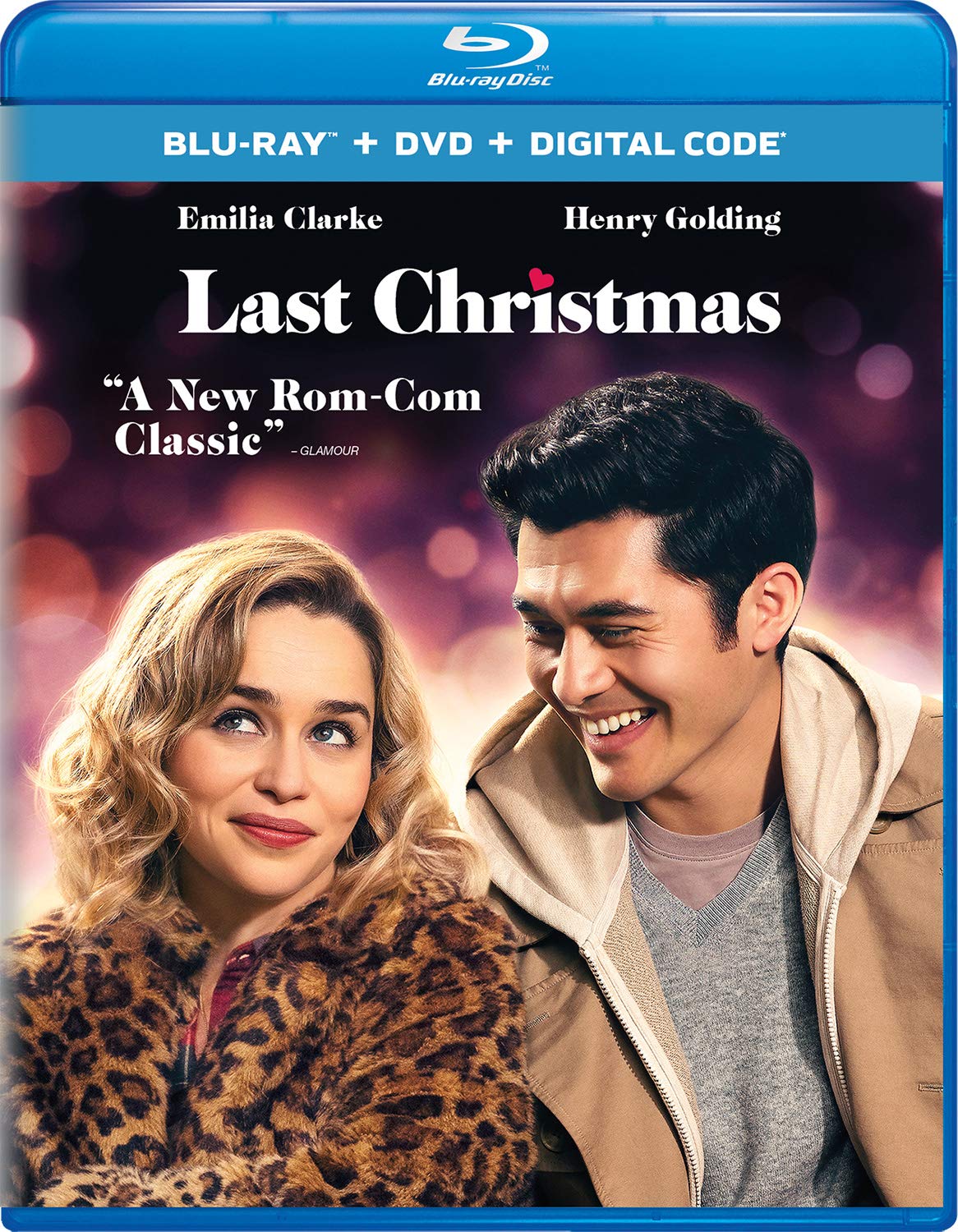 February 4, 2020 | 2 Comments
Inspired by the music of George Michael comes this Christmas rom-com with a twist on the classic tune. Click here to read our DVD and Blu-ray review!
---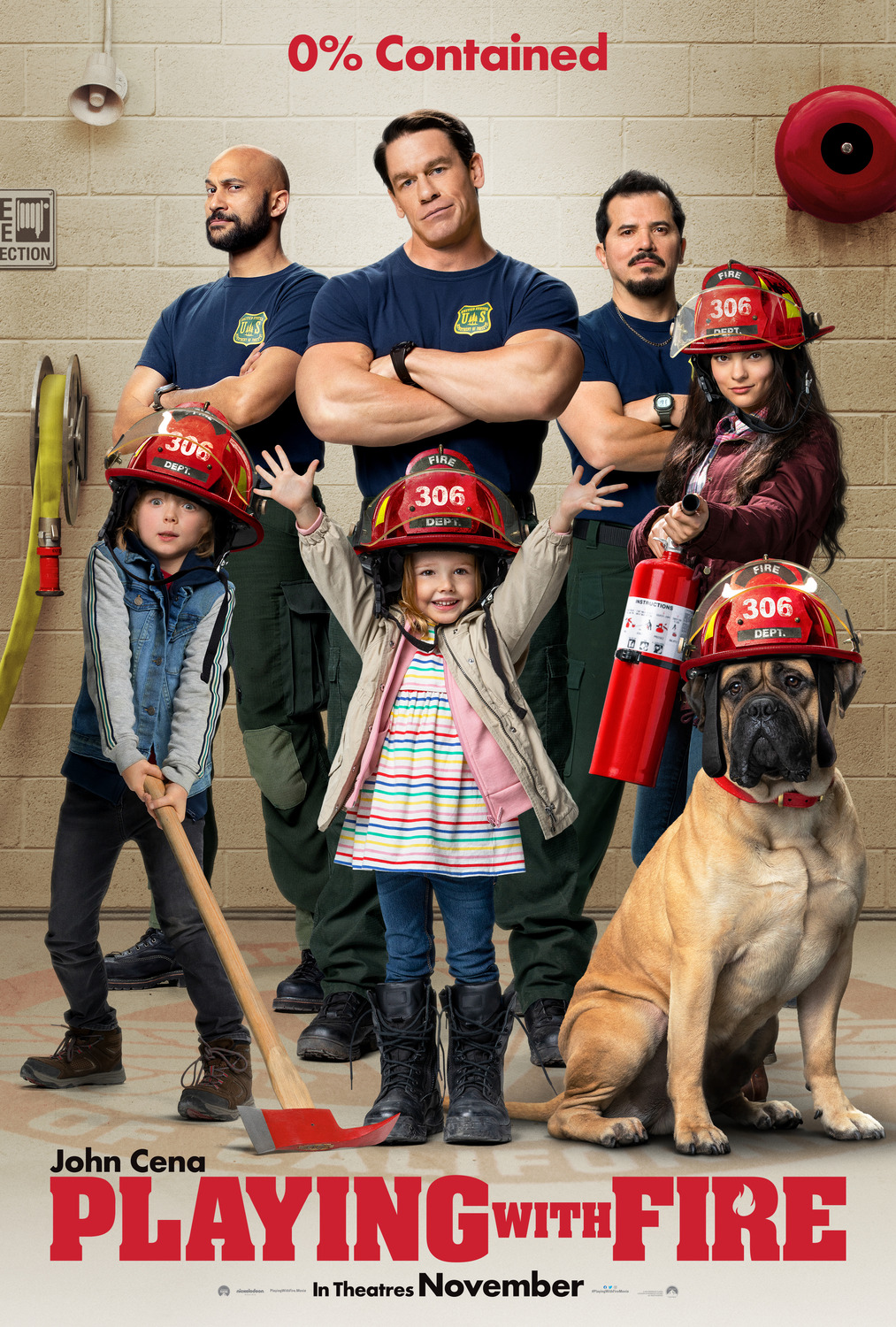 February 4, 2020 | Leave a Comment
Four new movies releasing on DVD and Blu-ray today, including Playing With Fire and Last Christmas. Click here to get all the details on this week's releases.
---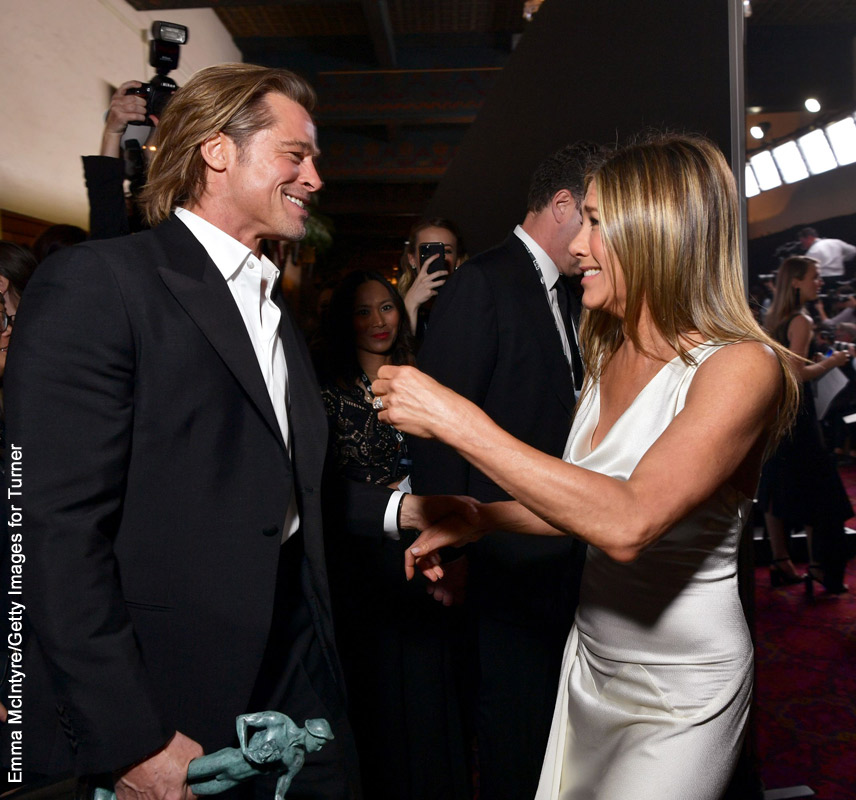 January 20, 2020 | Leave a Comment
The 26th annual SAG Awards took place in Los Angeles last night. The SAG-AFTRA presented awards in 15 categories, honoring the year's best in film and TV.
---