Game of Thrones: Spoils of War review – new episode!
By Tribute on August 7, 2017 | 6 Comments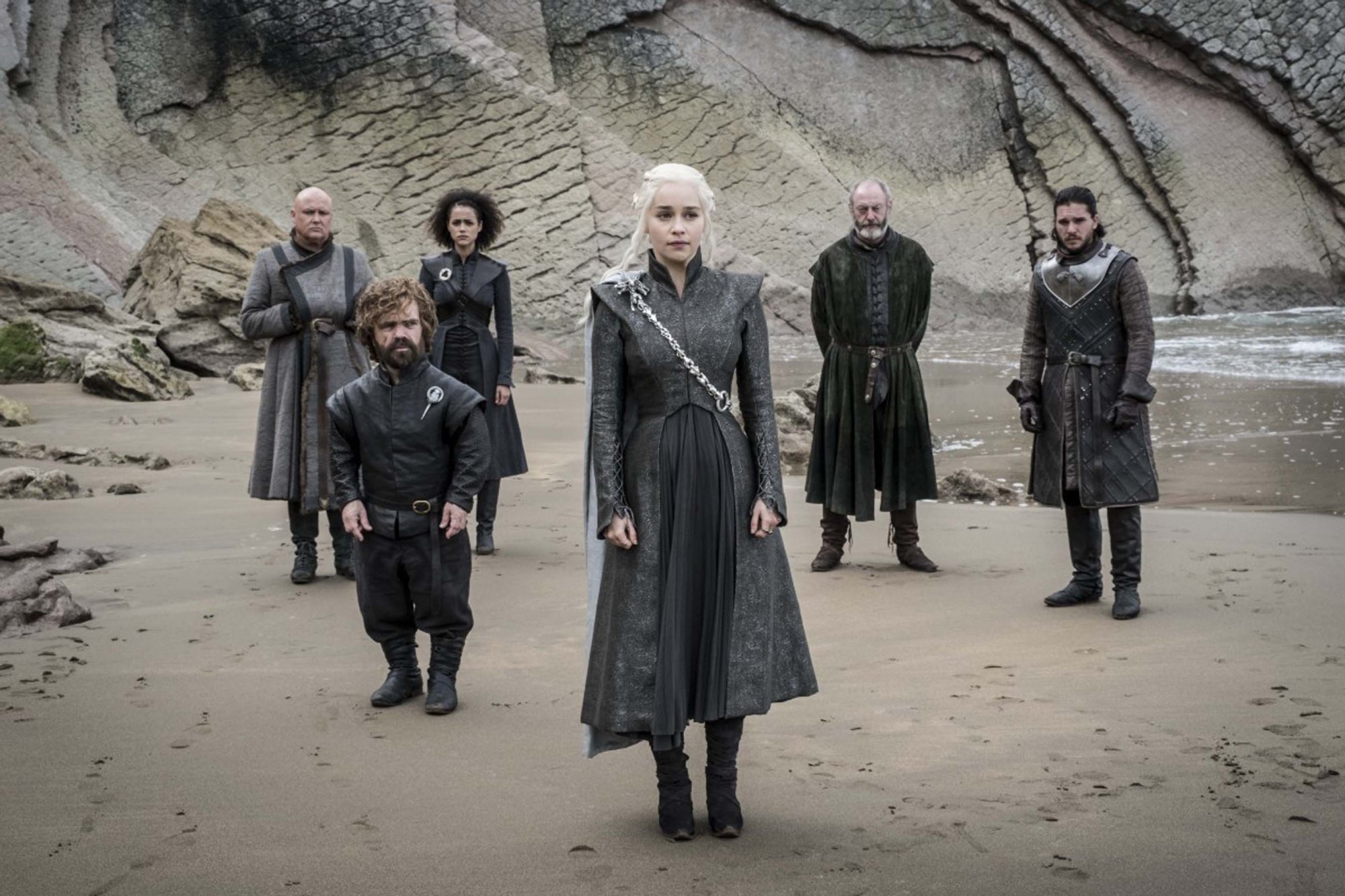 The night is dark and full of spoilers (for this week's episode and the entire series)
Last year, I called the season six finale a satisfying episode of Game of Thrones. After last night's episode, Tyrion (Peter Dinklage) needs to call me an idiot, because a new standard has emerged.
Jon (Kit Harrington) appears to have a crush on Daenerys (Emilia Clarke) (what is it with him and caves?), check. Arya (Maisie Williams) is reunited with Bran (Isaac Hempstead Wright) and Sansa (Sophie Turner), check. The Dothraki fight the Lannisters, check. Daenerys sets fire to the Lannister army to avenge Lady Olenna Tyrell (Diana Rigg) (who had the most baller death in the history of the show, RIP), check. Need I go on? Well it's my job, so I have no choice, unlike Missandei (Nathalie Emmanuel) and the rest of Dany's followers.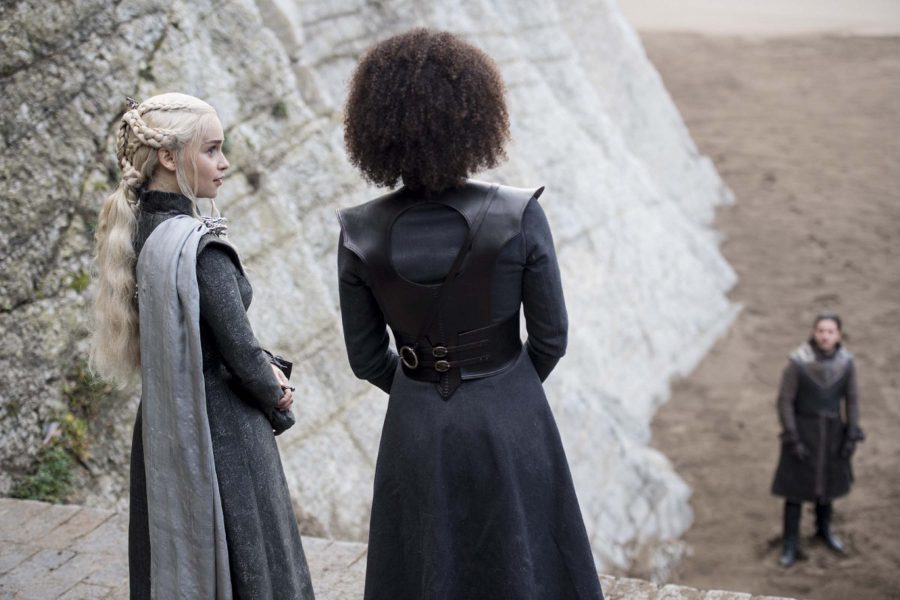 Jon Snow wants Daenerys to see Dragonstone's supply of dragonglass with her own eyes before he starts mining it. If you recall, dragonglass is an obsidian-like rock that can be used to forge weapons capable of killing White Walkers. But that's not why Jon has brought her to the cave.
Jon shows Dany drawings made by the Children of the Forest. The Children of the Forest are the indigenous people of Westeros. They aren't human, but they are humanoid. If you recall, Bran has interacted with them in the past. The point is, these drawings indicate the White Walkers were defeated when the Children of the Forest formed an alliance with the First Men who arrived in Westeros from Essos. Daenerys is quite taken with these drawings, as she understands Jon sees them as a metaphor for the two of them assisting one another. Dany still wants Jon to bend the knee in exchange for her help.
Later, Ser Davos (Liam Cunningham) teases Jon. Apparently dragonglass isn't the only thing the King in the North has had his eyes on. Oh. My. Gods. Do I detect playful humor… on Game of Thrones?! Ser Davos be trippin' y'all! Nah, I think Jon really does have eyes for his aunt. That's right folks, Jon Snow is the son of Lyanna Stark (Aisling Franciosi) and Rhaegar Targaryen, Dany's older brother. Is it weird every fan knows they're related, but STILL ships them?! Don't worry folks, Jon and Dany have no idea they're related. That would be one hell of an episode of Maury.
Side note, and maybe you die-hards can answer this in the comments: why did Ned Stark (Sean Bean) tell the world Jon Snow was his bastard?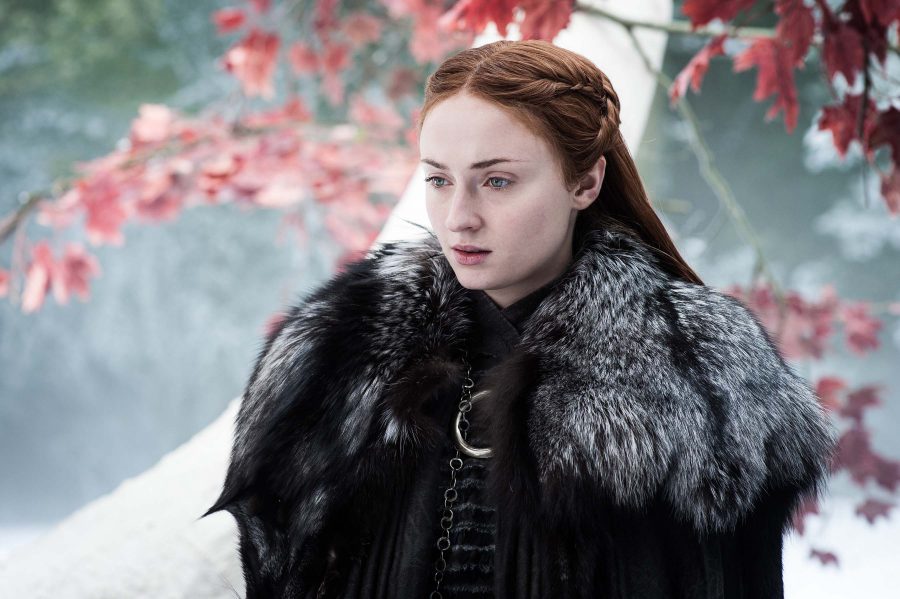 Speaking of the Starks, Arya's home! First on her agenda is a trip to the Stark crypt, to see her father's final resting place. Sansa shares a warm, yet somewhat reserved, reunion with her sister. They've both been through a lot. When the two girls sit with Bran, they share a sullen reunion in the cold. They really are their father's children! The apples don't fall far from the tree of faces, do they?
One of the episode's best moments came when Arya Stark nearly bested Lady Brienne of Tarth (Gwendoline Christie) in a duel. Brienne, both in real life and in the show, is over a foot taller than Arya! Feminist David and Goliath? Anyway, Brienne wants to know who taught Arya to fight like that. "No one," Arya responds. The Faceless Men of Braavos, the "people" who trained Arya, are called "No One." I also think Sandor Clegane (Rory McCann) and Syrio Forel (unless he was No One as well) deserve some credit!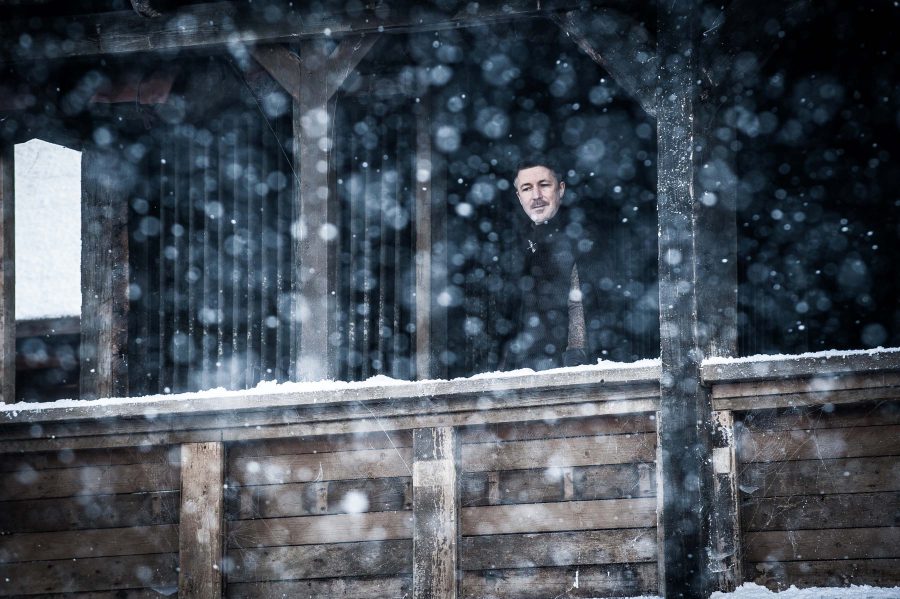 Littlefinger (Aidan Gillen) is a little too pleased with the #starkreunion. He hands Bran the Valyrian steel dagger that was used in an assassination attempt against the young Stark in season one. Bran decides to give the dagger to Arya.
An interesting side note is the fact that Valyrian steel kills White Walkers. Maybe the dagger will prove useful. It'll be cool seeing Arya kick some White Walker ass with the dagger, especially since she can shape shift into anyone she likes. Nitpick: why does Arya get to keep all her cool Faceless God powers without facing any consequences for abandoning the order?
I'm not fully convinced of Littlefinger's intentions. He seems to genuinely have loved Catelyn Stark, so it stands to reason he'd want to protect her children and keep them safe. Still, he wants something… but what? Let me know in the comments. Whoever turns out to be right will be greatly rewarded… with a shout out in one of my articles!
One last thing before we head down south. Meera Reed has become dear to the fans over the years. She's looked out for Bran, and I think she loves him as more than just a friend. I was so hoping Bran would ask her to stay in Winterfell, and beg her not to go back to the Neck. I think the scene was even written and directed that way. Meera was essentially saying "Beg me to stay, tell me you love me." Bran's too far gone, I don't think he's even Bran anymore. I hope he snaps back to reality and tells Meera he loves her before it's too late. I want Ed Sheeran to come back and sing a motivational song to him. I'm thinking The Eagles' "Desperado" is in order.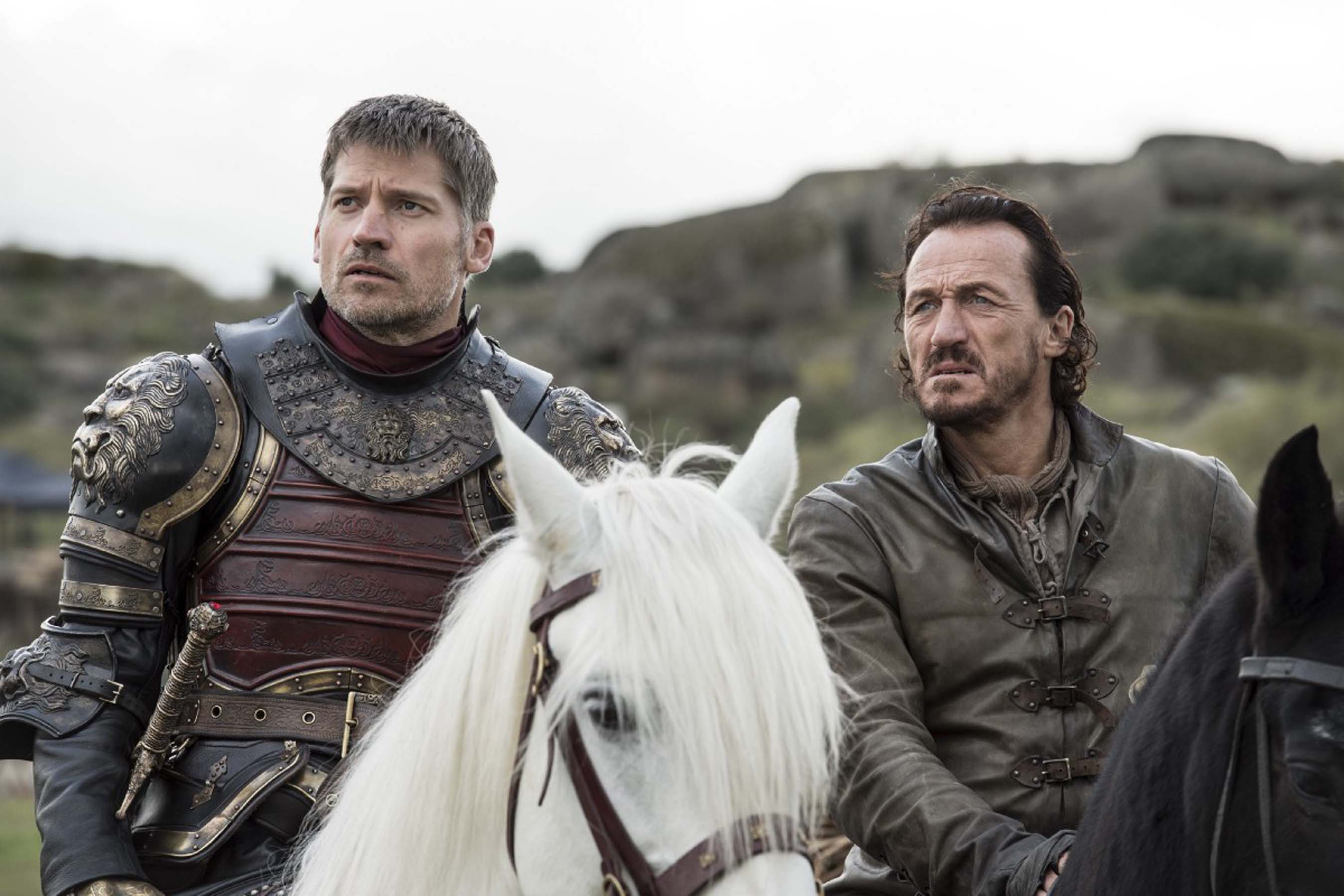 In King's Landing, Queen Cersei (Lena Headey) has reassured the Iron Bank that Lannisters always pay their debts thanks to the successful siege of High Garden and all the gold within, but that's not how Ser Bronn (Jerome Flynn) sees it. Over at High Garden, Bronn's unsatisfied with his share of gold. He wants a castle he feels he is owed. Jamie Lannister (Nikolaj Coster-Waldau) assures him he will get his pick of castles when the war is won. When Bronn suggests High Garden, Jamie prophetically (and eerily) says it's not a good idea because Daenerys will come seeking vengeance.
A hoard of Dothraki is heard in the distance, slowly getting louder. "Spears and shields!" the Lannisters cry, but they're all shitting themselves. As King Robert (Mark Addy) once said, "only a fool would meet the Dothraki in an open field."
The Lannisters meet the Dothraki in an open field, and you can guess what happens next. This is everything every Game of Thrones fan has wanted since Jamie Lannister shoved little Brandon Stark out of that window back in show's very first episode.
Seeing Tyrion having to watch his brother's army fighting his queen's army must have been conflicting. Tyrion is not a monster. It'll be interesting to see how this plays out in future episodes. The writers will likely have Tyrion make some kind of "Sophie's Choice" before the show ends.
The episode ends when Jamie charges at Daenerys and an injured Drogon. Looks like Qyburn's (Anton Lesser) evil arrow worked after all. When Bronn fired that arrow, I think a lot of fans were conflicted. They like Bronn and Dany, but who to root for? Let me know who you rooted for in the comments.
Thankfully Jamie is shoved (by who is unclear, but I'll assume Ser Bronn) into a nearby lake, escaping Drogon's vengeful fire. Come on Jamie, did you really think Drogon would allow you to injure his mommy?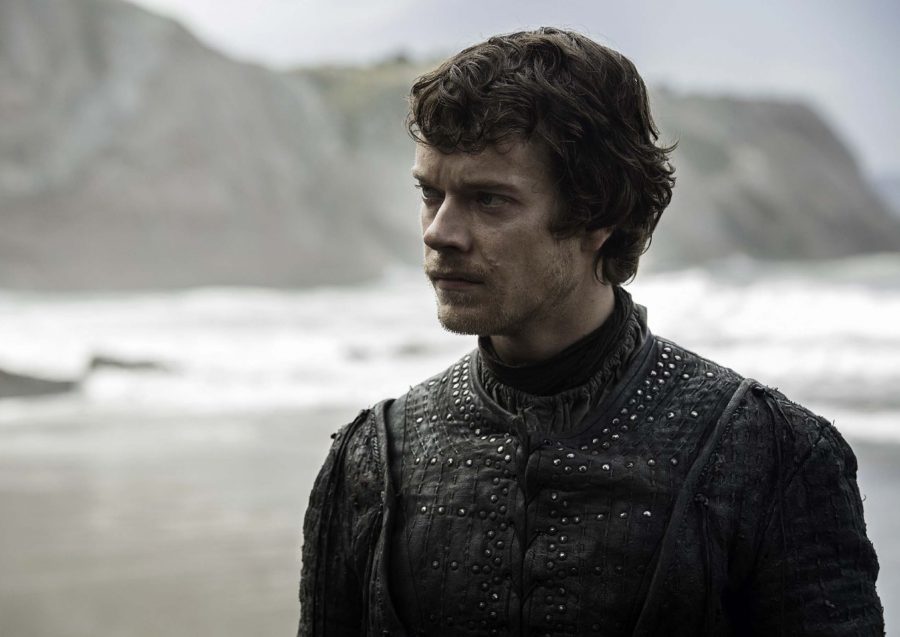 Oh, AND Theon has returned to Dragonstone to find Jon Snow there. AWKWARD! Jon has a lot to be mad about, but because of what Theon (Alfie Allen) did for Sansa, Jon won't kill him. I think Theon is headed right down "redemptive death scene boulevard." Theon will eventually give his life for Yara, the Starks, and/or Daenerys, and all of his sins will be redeemed. What do you think Theon's fate will be?
This season has been fast-paced, if not a little rushed. If you held a gun (or Drogon) to my head, I would say we're headed for a gigantic end-of-season battle. Two actually. A giant battle in the North against the White Walkers where all character arcs and plot lines relating to the North will converge, and the same in the South with the war against Queen Cersei. A true Song of Ice and Fire, if you will.
It's a shame George R.R. Martin, the author of the books on which the series is based, missed his deadline, because the writers had to pick up where he left off in season 6. It's almost not fair to place that burden on them, and they've been doing an impeccable job.
Nostalgia vindicates everything. Any missteps or growing pains the show may be going through presently will be swiftly forgotten 20 years from now, when a new generation of fans discovers a show their parents deemed the greatest in history. ~Yanis Khamsi
---
---
---
---
Similar Articles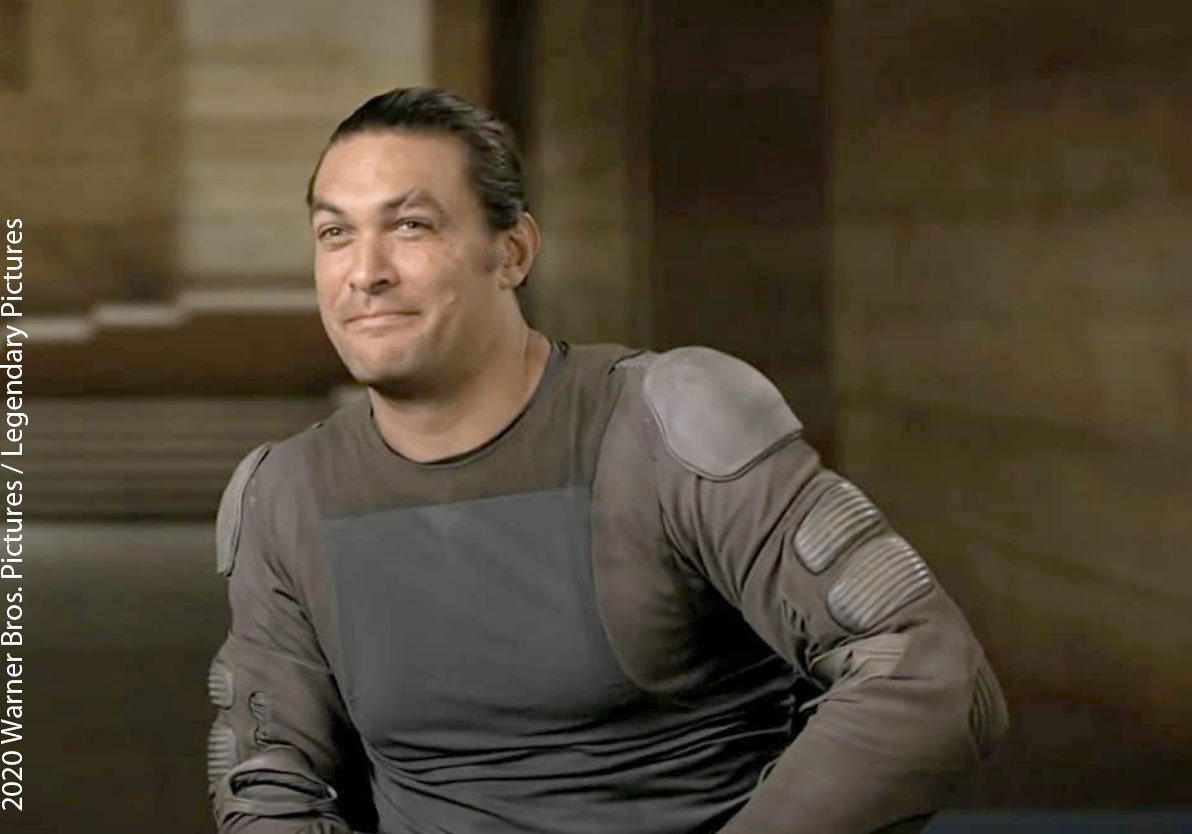 August 4, 2021 | 12 Comments
After being asked an uncomfortable question about something his character did on an episode of Game of Thrones, Jason Momoa clammed up. Click to find out why.
---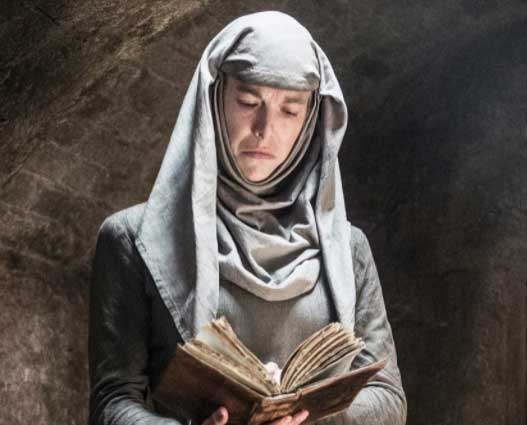 May 27, 2021 | 14 Comments
Game of Thrones star Hannah Waddingham didn't know until she arrived on set that her character was going to be waterboarded. The scene took 10 hours to film.
---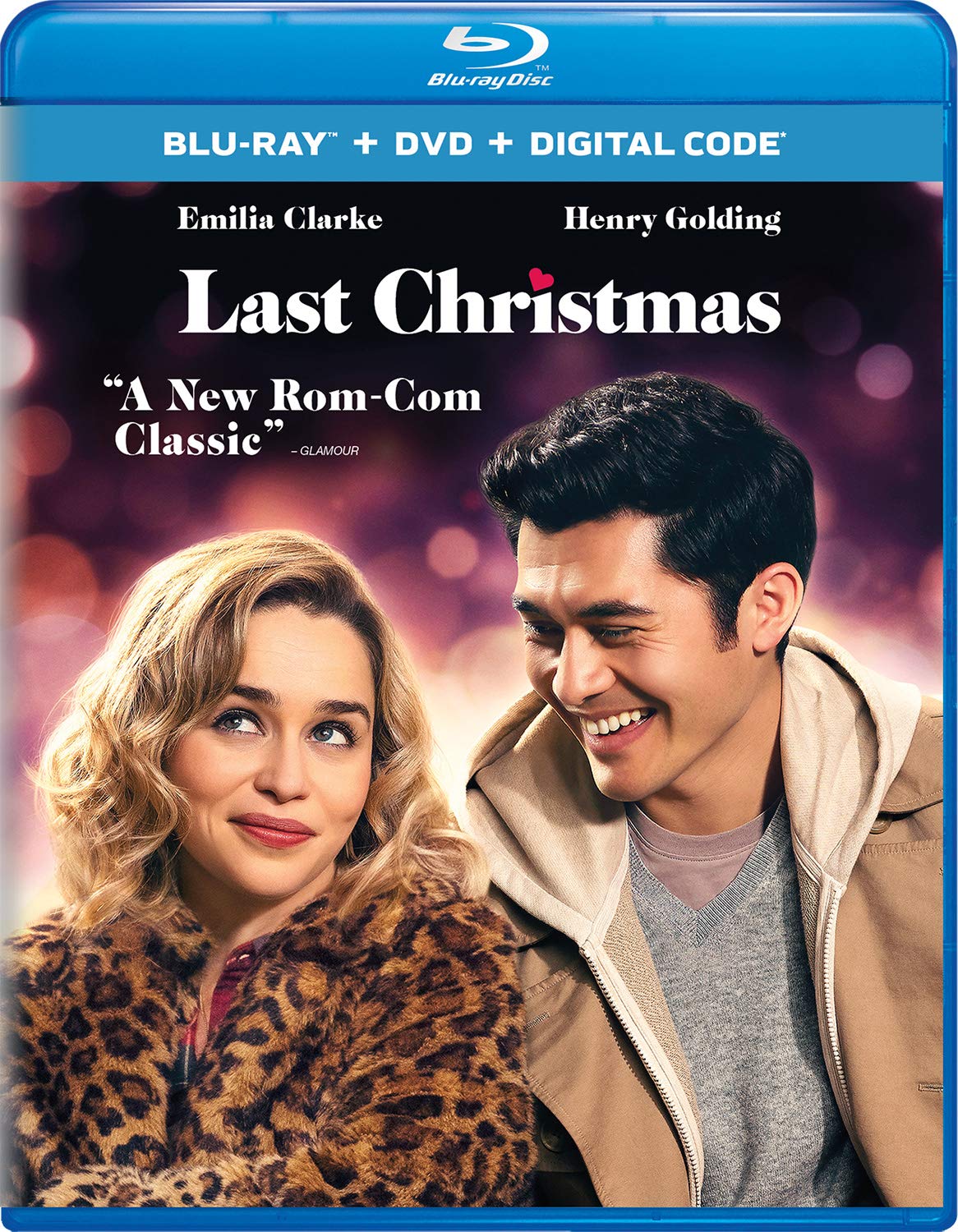 February 4, 2020 | 2 Comments
Inspired by the music of George Michael comes this Christmas rom-com with a twist on the classic tune. Click here to read our DVD and Blu-ray review!
---