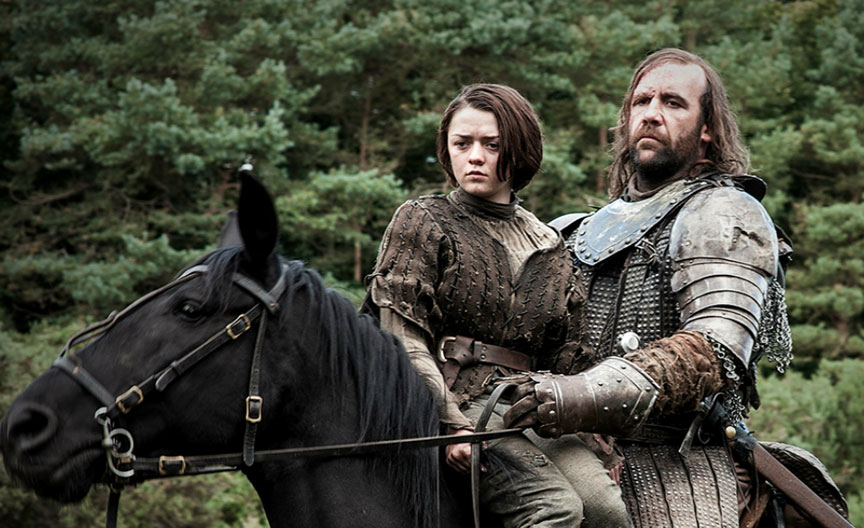 They do it in soap operas all the time. Resurrect the dead. No, it's not desperation. Or is it – I mean can't they come up with some new characters or a plot development that doesn't need a character that they have already dispatched to the other side?
In the hugely successful TV series, Game of Thrones, adapted from the George R.R. Martin novels of the same name, the White Walkers are already the living dead. Isn't that enough?
The big question on everybody's minds today is: Jon Snow. Is he really dead? Did he in fact die during the scene in which he was viciously attacked by members of the Night's Watch? Will he return as a White Walker? Or is he actually alive? Were we led astray as he lay there in the cold, bleeding and unresponsive?
And while the Lord Commander of the Night's Watch is definitely a fan favorite, and we all hope to see him return to the series for another season, there is another character whose fate is unknown – The Hound. When last seen, Brienne of Tarth had gotten the best of Sandor Clegane, better known as The Hound. While he lay bleeding and dying on the hard ground, Arya (Maisie Williams, pictured above with Rory McCann) came upon him, and he begged her to finish him off. Instead, she left him to die a slow death.
But recent sightings in Belfast, where Season 6 is being filmed, of Kit Harrington (Jon Snow) and Rory McCann (The Hound), tells a different story — or does it? It does give one pause. I'm not sure it matters, because if Jon Snow can no longer be Lord Commander of the Night's Watch, we will happily watch him march around Westeros as a White Walker. And if the Hound doesn't miraculously recover from his wounds, it would be almost as good to have him in flashbacks.
One thing is sure — Season 6 can't air fast enough. ~Sharon Salsberg