Gary Oldman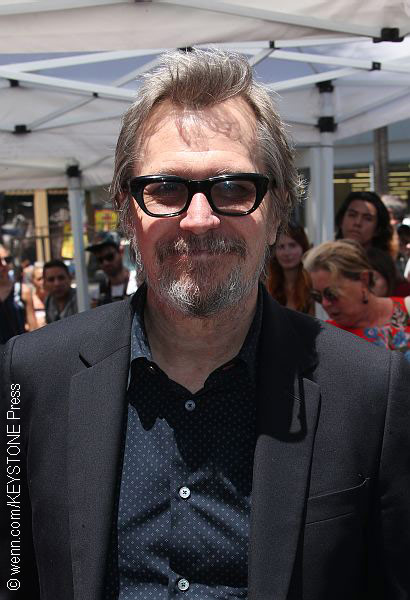 's son, Gulliver Oldman, penned a lengthy statement slamming his mother — former model Donya Fiorentino — for an alleged domestic violence incident that he says never happened. He writes that she has been a very "troubled person most of her life."
"There is good reason that these specific articles and accusations subsided years ago. In my eyes it is disgusting that so called 'journalists' have seen fit to spread and perpetuate the lie.
"I can see how coming out with a statement to combat an allegation must look. However, I was there at the time of the 'incident,' so I'd like to make this radiantly clear: it didn't happen. Anyone who says it did is lying."
This statement comes a day after Daily Mail dug up a February interview with his mother, in which she called her four-year marriage to Oldman a "nightmare."
She also spoke to TMZ on Sunday, after the actor won an Oscar for his role in The Darkest Hour. She said: "I thought we had evolved. What happened to the #MeToo movement?"
Gulliver, 20,  describes his father as a "one and true guiding light" and said he is "eternally grateful" to have gotten him as a father.  The actor was granted sole custody of his two kids with Fiorentino after the divorce. "Custody of children is not given to a wife beater, and under most circumstances, hardly ever a man," Gulliver added.
Oldman has denied the allegations and no charges have been filed. ~Marriska Fernandes