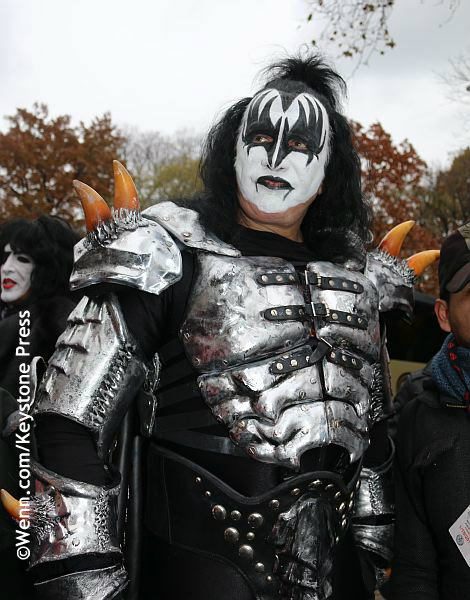 The man who used to scare fans with his terrifying makeup is getting into the frightening business of making horror films.
KISS bassist and vocalist and reality-show star Gene Simmons is teaming up with WWE Studios to launch Erebus Pictures to produce and finance movies. Erebus Pictures is named after the Greek primordial deity that personifies darkness.
The new company is kicking off with a three-picture deal, starting with Temple, the story of a team of highly trained operatives who find themselves trapped inside an isolated military compound after its artificial intelligence is suddenly shut down. While investigating the source of the malfunction, the crew begins to experience strange and horrific phenomena as they attempt to uncover who or what killed the team previously stationed at the compound. The story, which was written by Matt Savelloni, is expected to begin shooting this summer.
In a statement, Gene expressed his excitement for the new venture. "The horror genre continues to fascinate me as it proves to be endlessly thrilling and engaging for audiences," he said. "I am so thrilled to be working with the masterminds from WWE Studios in launching Erebus Pictures."
Most recently, Gene was one of the executive producers of a KISS documentary, directed by Alan G. Parker, titled You Wanted the Best… You Got the Best. ~Suzanne Coolen