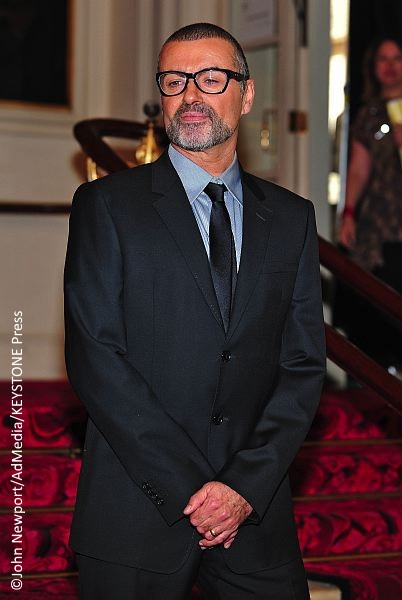 The cause of George Michael's shocking death on Christmas Day has been a contentious topic of discussion. Now, a childhood friend of the Grammy winner is tossing his theory into the mix.
Andros Georgiou, who grew up with the pop star and has said the two were like cousins, sat down for a Tuesday, Jan. 17 interview with BBC's Victoria Derbyshire. According to The Wrap's story on the interview, Andros revealed that George's passing can be attributed to his abuse of hard drugs.
He said, "[George] took too much of something, mixed with antidepressants and other drugs that he was on, with alcohol … I think his heart just stopped beating."
When asked to specify which drugs George was on, Andros replied, "Hard drugs had been back in his life, but it wasn't heroin … I know that was the one drug he never touched." Andros added that the "Careless Whisper" singer had been taking "cocaine … and crack was one of his favorite drugs."
The question of whether George's death was a result of suicide then arose. Andros addressed it frankly when he said, "I believe [George] had suicidal thoughts, because his mental health was all over the place. But I don't believe this was suicide."
Andros is a former music producer and toured with George until 1998 when they had a falling out. However, Andros said despite their tiff, he cares about uncovering "the truth of what happened, exactly what was in his blood at the time, who gave it [the drugs] to him, why did he have it again."
He also said he had been assured by George's close friends that the Wham! member had recently made strides toward leading "a normal life again," but that he was "dragged back into the dark side."
George, also known for the hit songs "Faith" and "Last Christmas," died at the age of 53 at his home in England.
What do you think of Andros' claim that George was back on hard drugs at the time of his death? ~Matthew Pariselli