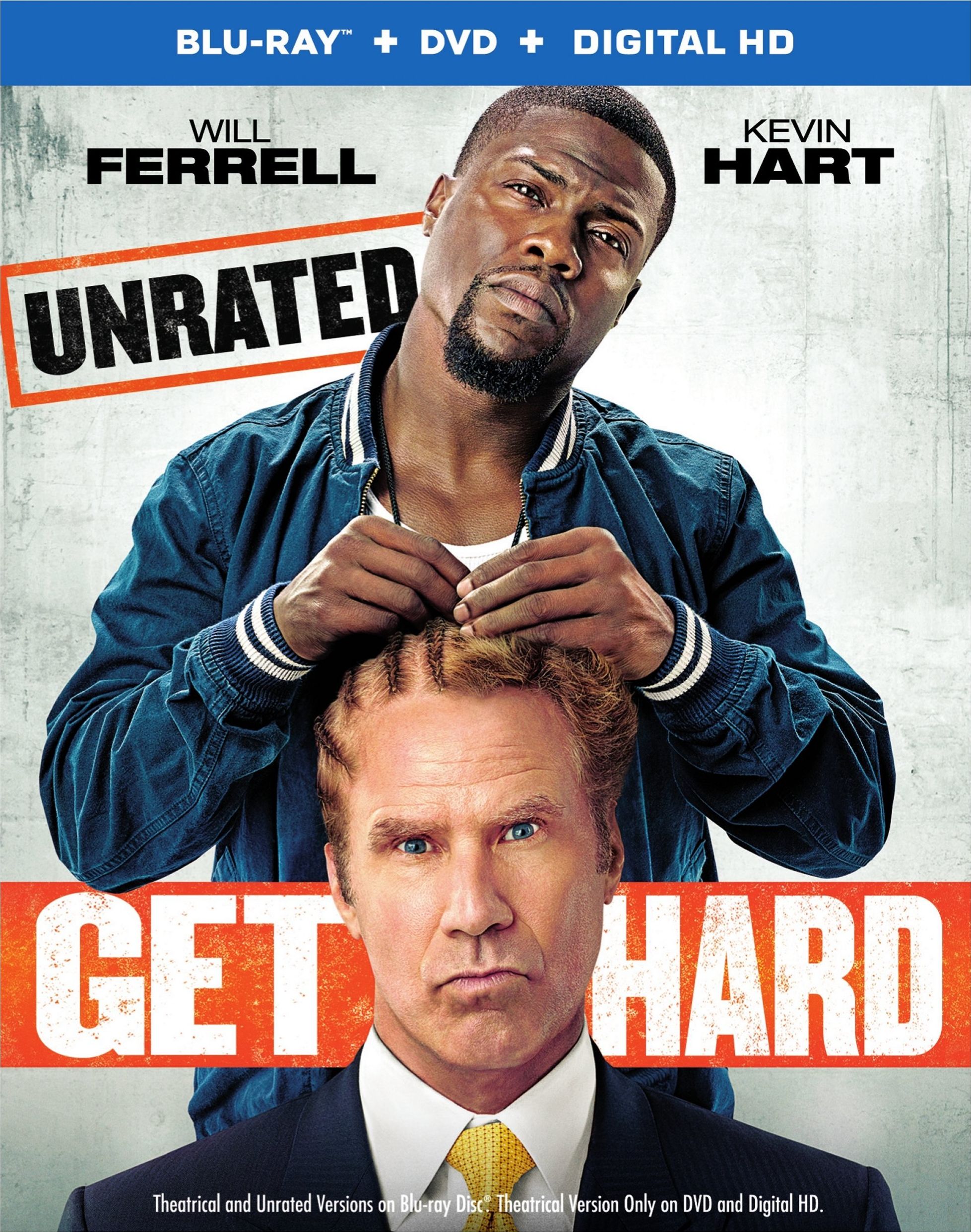 Millionaire James King (Will Ferrell) has it all. A beautiful fiancée, a gigantic house and the promotion of a lifetime, having been named partner at his soon-to-be father-in-law's investment firm.
During his birthday party, while musician John Mayer is performing, the FBI crashes the event and James is taken into custody. He's wrongfully convicted of fraud and embezzlement and is sentenced to San Quentin.
Fearful for his life, James decides to enlist the help of Darnell Lewis (Kevin Hart), a car-detailing service owner who is desperate for money, to train him to survive life in prison. James only has 30 days to get himself ready for prison and for Darnell to give him the skills he needs to stay alive.
Unbeknownst to James, Darnell has never been to prison before. Based on the fact that Darnell is black, James just assumed he had been to prison. Darnell calls his cousin Russell, who does have prison experience, and asks for tips to create a program to train James so he doesn't get killed on the inside. Darnell turns James's house into a mock prison and has his staff pretend to be the guards.
When James explains to Darnell how he came to be accused of his alleged crimes, the two figure out that he has been set up by his soon-to-be father-in-law and business partner, Martin (Craig T. Nelson). The duo set out to find the evidence that will clear James's name.
Get Hard is a laugh-out-loud comedy that will leave your cheeks sore. The movie starts out with a few light laughs that are greatly aided by Alison Brie and her skimpy outfit. But once you get into it, the movie is just line after line of hilarity. The jokes don't stop and the line is pushed far in the movie.
Ferrell and Hart make a great comedy team who leave you wanting more. Ferrell is brilliant in this movie, delivering a series of hilarious lines and at times, vulgar yet witty threats during his training. Hart brings the heat as he keeps firing off memorable one-liners.
Get Hard is a very funny look at what it would be like for an upper class businessman to prepare for a maximum security penitentiary stint. Other movies have been made in which this same situation takes place and have failed to deliver on laughs. This movie delivers everything you expect to get out of a Will Ferrell movie.
The extras available on the Blu-ray combo pack are absolutely worth a watch. There is a great prison workout with Kevin Hart. Hilarious deleted scenes and alternate takes as well as a brilliant gag reel can also be found on the disc.
Get Hard comes out on Blu-ray, DVD and Digital HD today. ~ Greg Chisholm
Also releasing on DVD today: The Gunman, Last Knights and While We're Young.
Watch the Trailers:
The Gunman
Last Knights
While We're Young