Get On Up DVD delivers the soulful story of James Brown
By Tribute on January 6, 2015 | Leave a Comment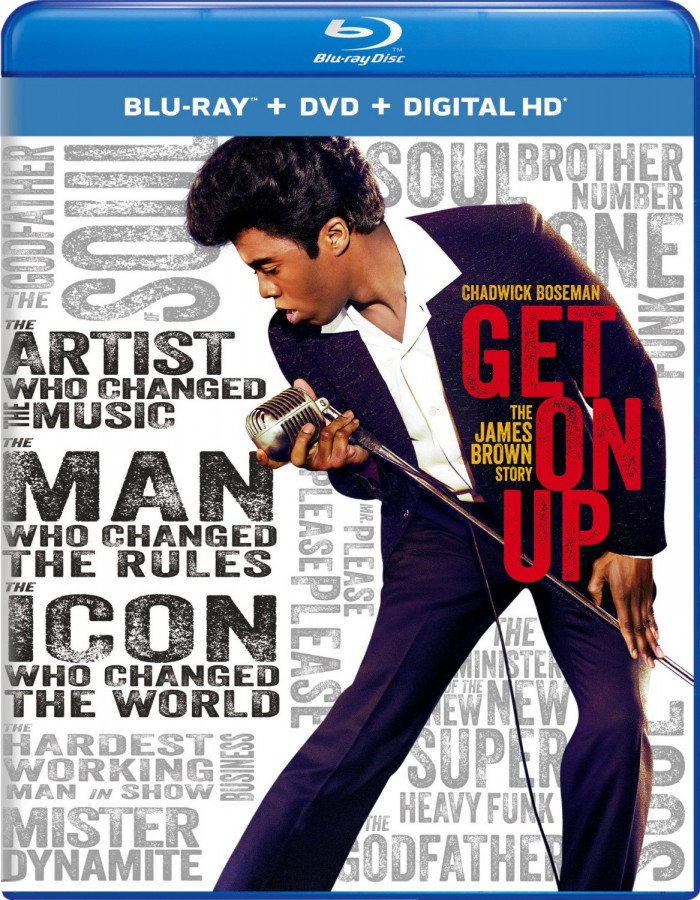 The story of the legendary artist James Brown — the Godfather of Soul— comes to life in The Help's director Tate Taylor's new film Get On Up. The film gives a look into Brown's soulful music, his addictive moves and altering moods by portraying Brown's interweaving personal and professional lives.
The film jumps back and forth through Brown's history from his early life growing up in poverty in South Carolina — with his abusive father after his mother deserts him — to living in a brothel with his Aunt Honey, through his evolution into a solo star and him falling out with loved ones. The movie does this all while demonstrating Brown's paranoia of people taking advantage of him and his constant concern with how he's perceived by his fans, band members and entourage.
The story comes to life through the powerful performances and contributions of the star-studded cast and crew. At the forefront of the film is 42 actor and Marvel's upcoming Black Panther Chadwick Boseman. His performance is supported by actors such as True Blood's Nelsan Ellis, Ghostbusters' Dan Aykroyd, and The Help's Viola Davis and Octavia Spencer.
The level of authenticity is raised by the contributions and stamp of approval received from two of its producers: Academy Award-winning Brian Grazer and The Rolling Stones singer Mick Jagger — both of who personally knew Brown.
As much as the cast all deliver gripping performances it's very obvious from the get go that this is as much a Chadwick Boseman show as it is a James Brown one. Chadwick switches effortlessly between the high energy performances and the emotional scenes all while mastering Brown's signature voice. He makes it impossible to even notice that James Brown's voice has been dubbed over his own during the performances. His portrayal at every age is completely believable, whether he's playing Brown as a teenager getting arrested or after his prime in his sixties. Brown has many relationships in the film, but the most captivating is the heart-wrenching friendship between Brown and Ellis' character, Bobby Byrd. It propels the story forward and provides the audience with some of the only truly authentic and exposed emotions we see from a grown-up Brown.
The film seemingly has everything going for it — from the foot-tapping inducing performances, flashy costumes and the fact that it's based on a true story. However, where the film falls somewhat short is that fact that it focuses on his talent and industry changing career but barely touches on Brown's legal issues and drug troubles. Also, the constantly jumping timeline — especially towards the end— is a little confusing at times unless you make a conscious effort to keep up with the dates.
Get On Up is packed with bonus features that give you an in-depth look into the world behind the movie including a Feature Commentary with Director/ Producer Tate Taylor and a look at how the film went from only an idea to the big screen in the featurette Long Journey to the Screen. Other bonus features include a look at the film's amazing lead actor in the segment Chadwick Boseman: Meet Mr. James Brown, and a look at the supporting cast and crew members who made the film in The Get On Up Family.
Additional featurettes can be found exclusively on the Blu-ray, including numerous Deleted/Extended/ Alternate Scenes portraying instances such as: Brown left alone in the woods during his childhood, Brown learning to earn his keep at the brothel by bringing in customers, and his parole hearing. Also included are Full Song Performances and Extended Song Performances portraying his musical genius, that are sure to keep you entertained.
Get On Up is now available on Blu-ray and DVD. Also available this week:  No Good Deed, Boyhood, The Guest, Life After Beth, Girls: The Complete Third Season, Looking: The Complete First Season and Left Behind.
Click here for a full list of new releases. ~Janine Wyslobicky
---
---
---
Similar Articles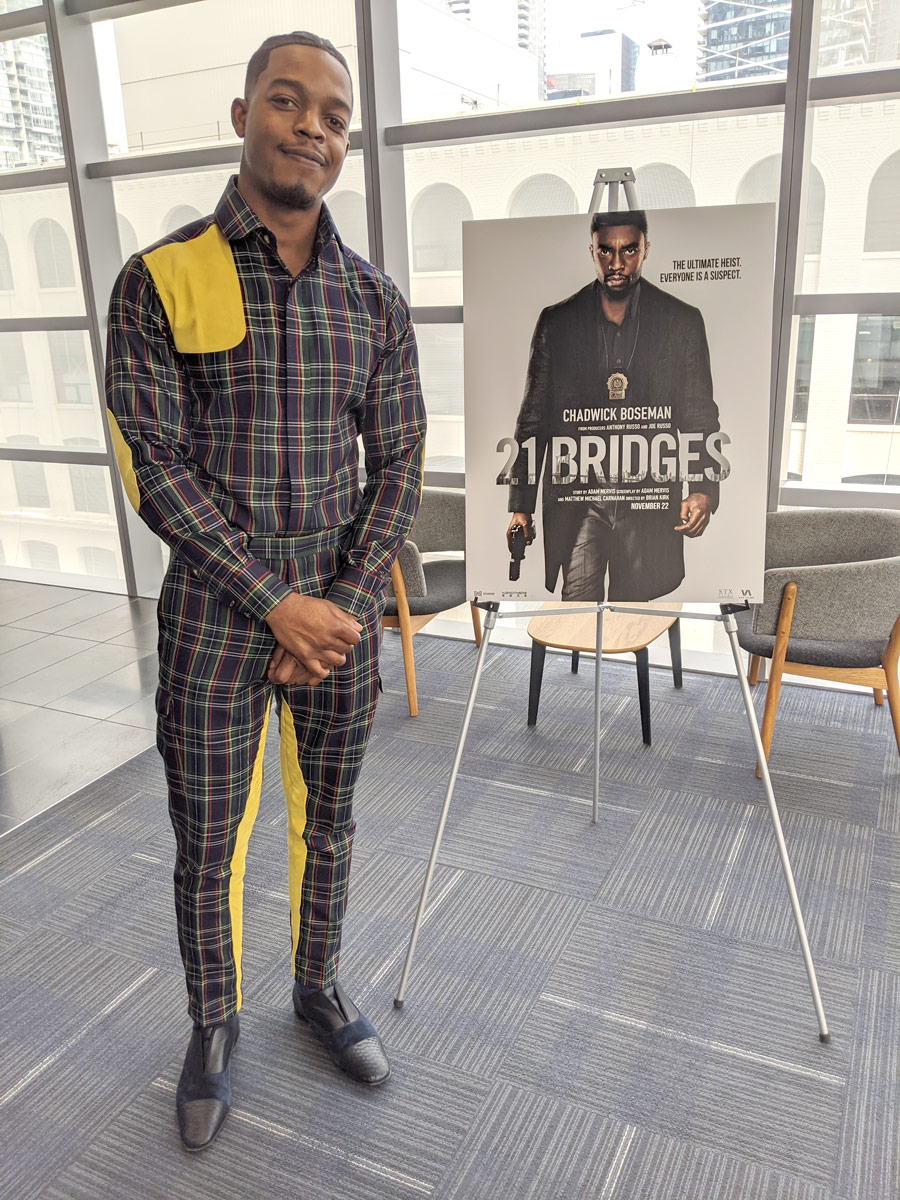 November 22, 2019 | Leave a Comment
We chatted with Toronto actor Stephan James, who stars in 21 Bridges. He talks about playing a villain for the first time and starring in his first action film.
---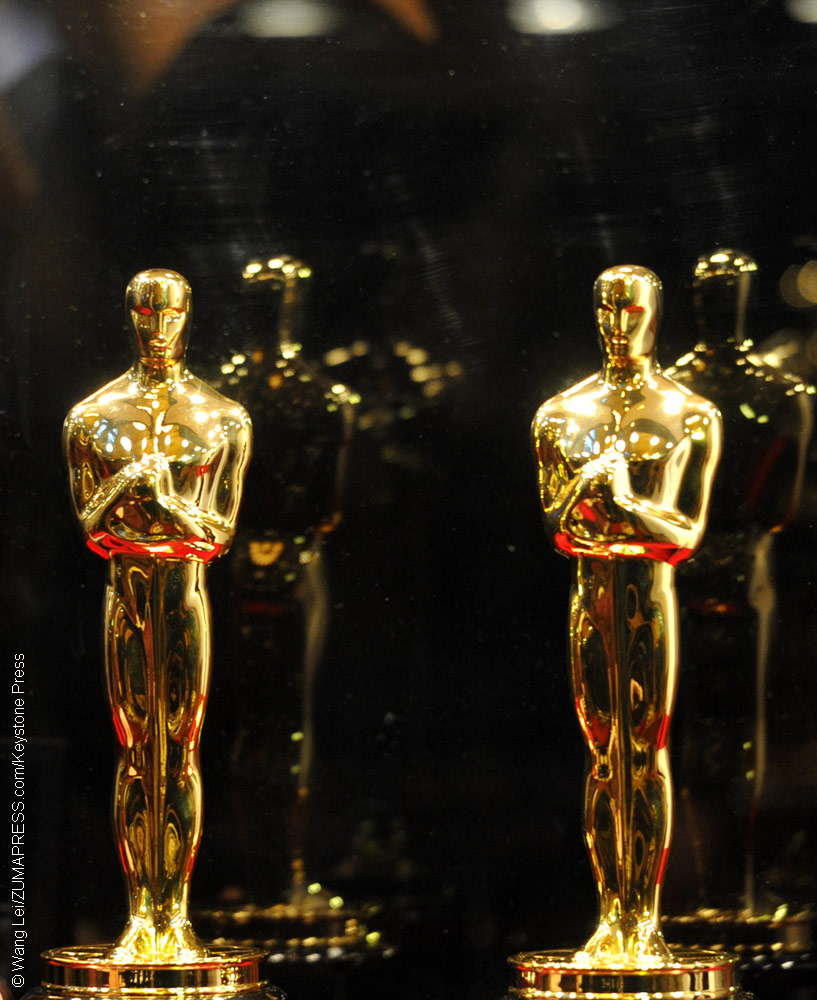 February 24, 2019 | Leave a Comment
Tonight is the big night – the 91st Academy Awards ceremony. Click to get your Oscar score sheet so you can check off the winners as they're announced.
---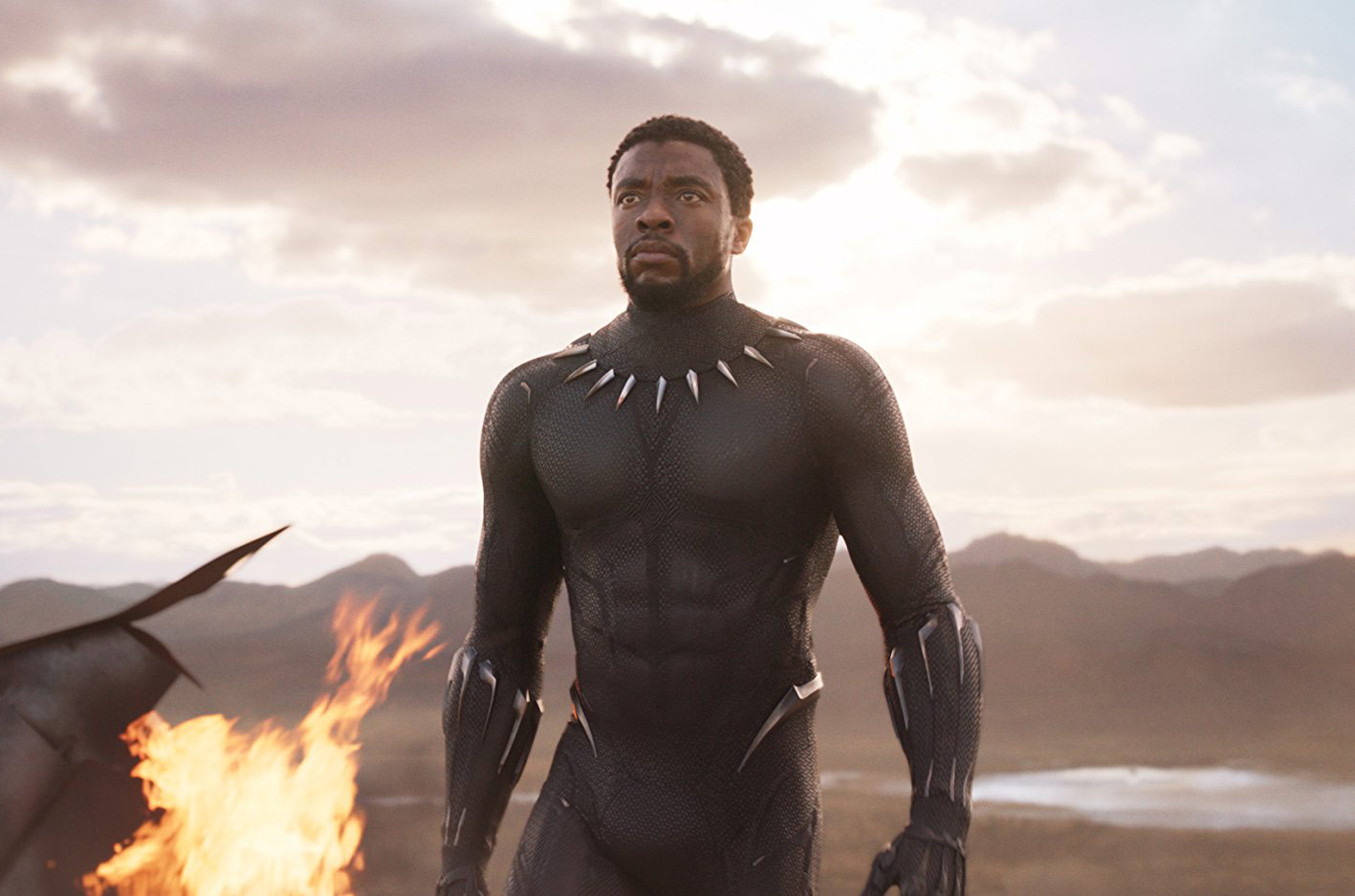 May 16, 2018 | Leave a Comment
Black Panther is a Marvel film that was long overdue. The diverse and stellar cast created a new superhero blockbuster film that will long be remembered.
---