Get Out is the rare success story of a movie made on a shoestring budget, that not only topped the box office in its debut weekend, but earned love and praise from audiences and critics.
That's why, in anticipation of the Blu-ray release of Get Out on May 23, Universal had a party in Los Angeles to celebrate and talk about the film.
We were invited to attend the celebration, which included interviews with producers Jason Blum and Sean McKittrick at the Universal Studios lot, then we were off to a theater, where we were treated to a screening of selected scenes from the movie, followed by a chat with director Jordan Peele and the stars of the movie — Allison Williams and Daniel Kaluuya, who spoke about filming those scenes and the secret behind the twist that comes at the end of the film.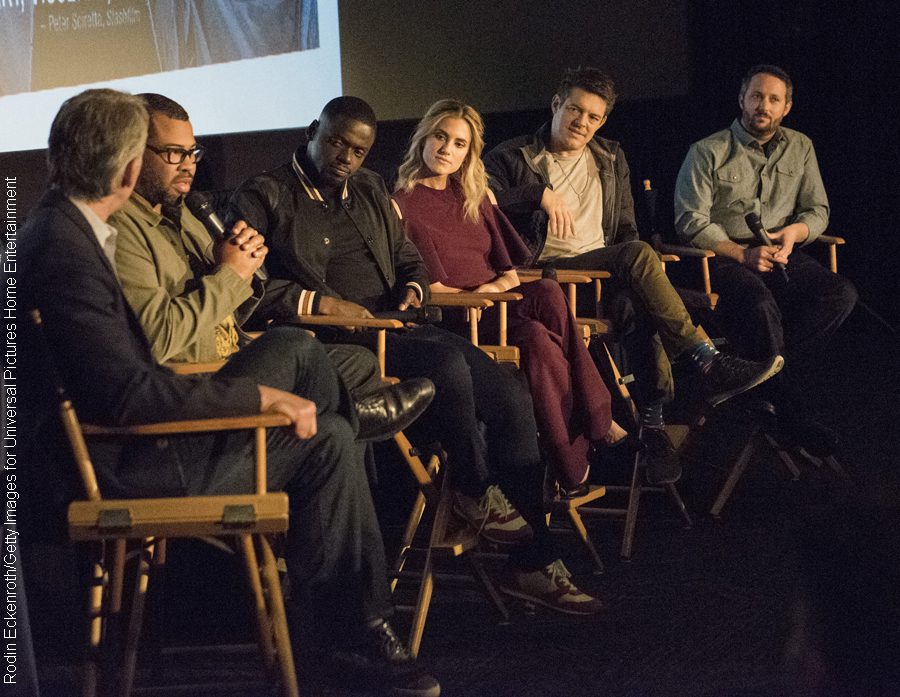 Jason Blum revealed that the movie originally had a different ending, but after it was screened for test audiences, they discovered that while viewers loved the film, they hated the ending, so it was changed. The original ending will be available on the Blu-ray, along with plenty of other bonus features.
Jordan Peele spoke about LaKeith Stanfield, who plays Andrew Logan King in the film. He revealed that it was difficult to get Lakeith to appear "uncool" — even when they dressed him in "old white man" clothing, he made the clothing seem cool. Luckily, his talent provided him with the duality needed for his role.
Then it was back to Colonial Street on the Universal Studios lot for a street party. Colonial Street is where Desperate Housewives was filmed, and several of the houses were decorated in recognition of Get Out.
One was set up like the scene in which Chris is hypnotized; one had a woman upstairs like the one Chris sees in the window; another had a threatening man with an axe on the front lawn; and one had a green screen and camera set up in the garage, where you could get your photo taken as if you were falling into the "Sunken Place."
Also on hand for the party, along with Allison and Daniel, were stars Catherine Keener, Bradley Whitford, LaKeith Stanfield, Lil Rel Howery, and Betty Gabriel (the real "woman in the window").
Check out the video above and photo gallery below for a taste of Get Out Day at Universal Studios! ~Alexandra Heilbron